The 2015 PCRA racing season kicked off early at WP in February and I have to admit I was pretty nervous about how the year was going to pan out. I'd had some good individual results the previous year, but a dropped valve in the middle of the season brought things undone, so I was looking to string together a full season, not just some good one-off results.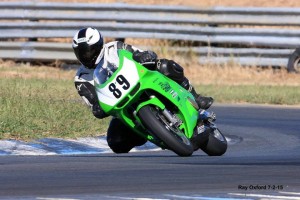 One of the challenges to this would be the fact that the motor that had dropped the valve was the fully rebuilt race motor that came with the bike, however I'd had to pull that out and put in a high kilometer second hand, bog stock motor that I bought off Charlie. I'd pulled the head off it, cleaned out the wasps nest from the exhaust ports, tidied up the piston tops, checked the valve clearances, moved over the stator, carbs and headers, and changed the oil. Other than that it was unmodified.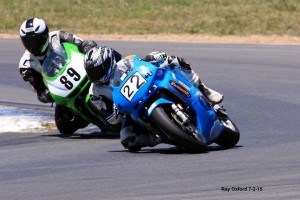 It must've been a good motor though, because it lasted almost the whole season without any problems, the final round being the only one that it gave me any issues with an oil leak from the clutch cover gasket that was my own lack of preparation.
A highlight of the season for me was taking my first outright race win, and then backing it up with a few more throughout the season, ultimately ending up winning the PCRA PreModern Formula 2 title for 2015 alongside a couple of first place trophies in the 1 Hour events as well.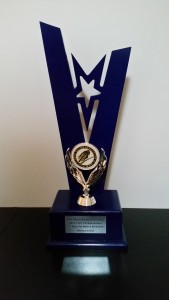 A lowpoint, racing at SMSP South Circuit and realising that I was nowhere near fit enough to race even one class there, never mind two classes. The following meeting at WP confirmed this as I struggled to keep in front of Harley on his 400 and my laptimes were nearly 2 seconds of my best….and knowing that Harley was yelling in his helmet "get out of the way you fat bastard" didn't help either. It may only be club racing, but you still have to work hard to be at the pointy end and it was a timely reminder that I needed to do both more personal preparation as well as more bike preparation.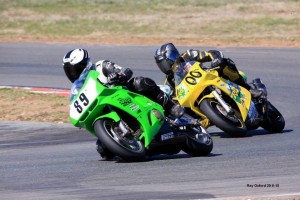 So 2016 has a much later start to the season and the races compressed into the middle of the year, so I started on the fitness and weight loss in September and I'm planning on taking the next couple of months to get the bike fully prepped, all with a plan to improve on 2015 and hopefully secure another title along the way.
I'd like to make special mention of my pit mates over the season who made the whole thing so enjoyable and entertaining, in particular Gos, Chops, Nelso and Leanne, and also all the other characters at the track like Steveo, Harley, Jessa, Andrew, Adam, Jonesy, Lech etc.