1977 Honda C90 Supercub (C90ZZ)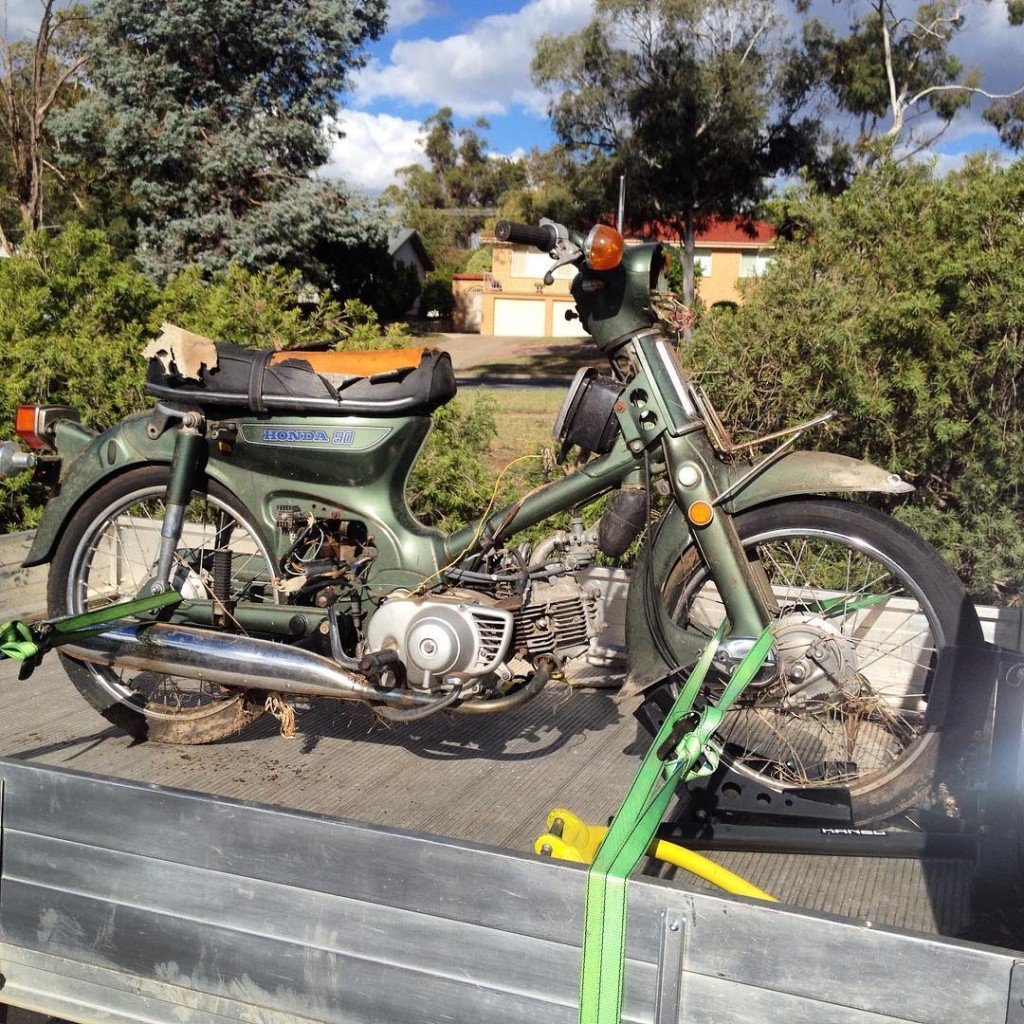 Thanks to a good connection, I've been able to get my hands on this lovely barnfind 1977 Honda C90 Cub. Poor thing has sat in a back yard for something like the last 15 years. No huge plans for this other than a quick resto and crank around on it. It might even become the TGR pit bike of choice for race meetings.
---
As picked up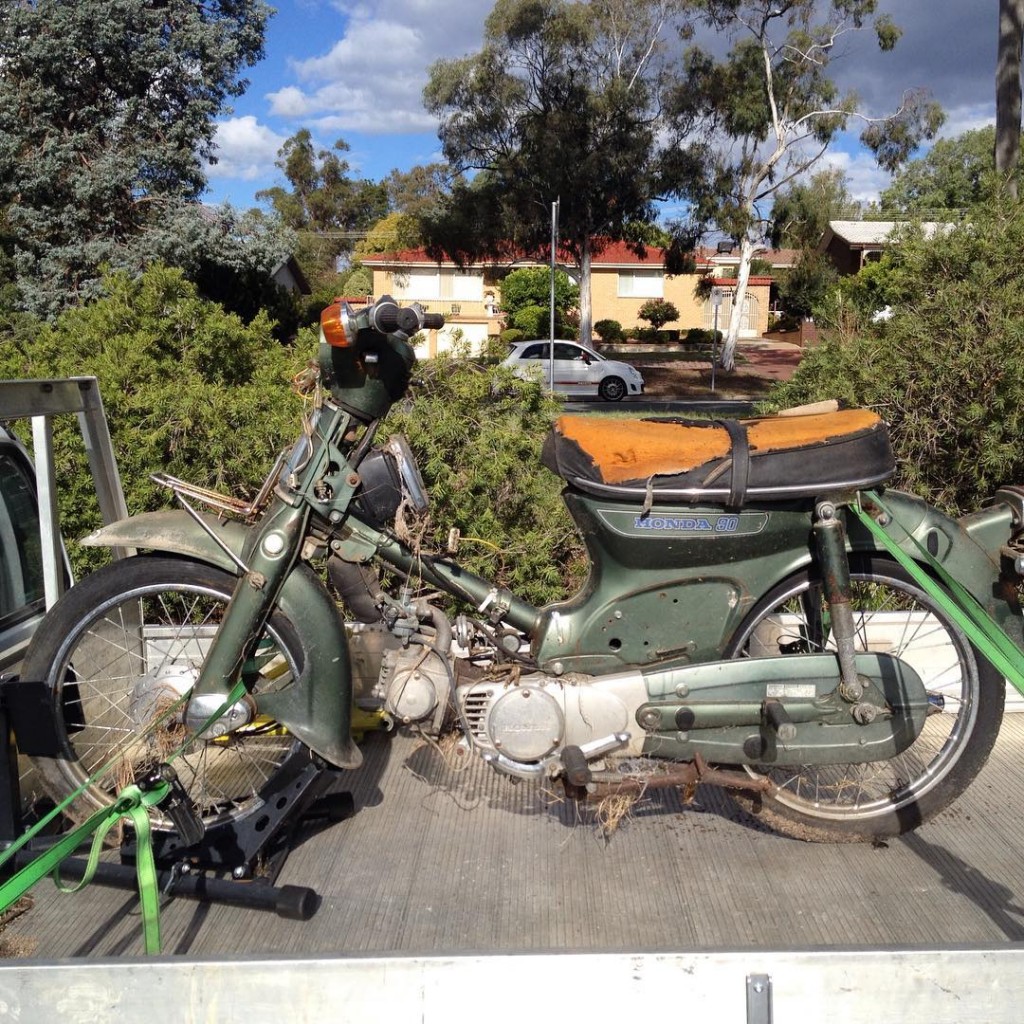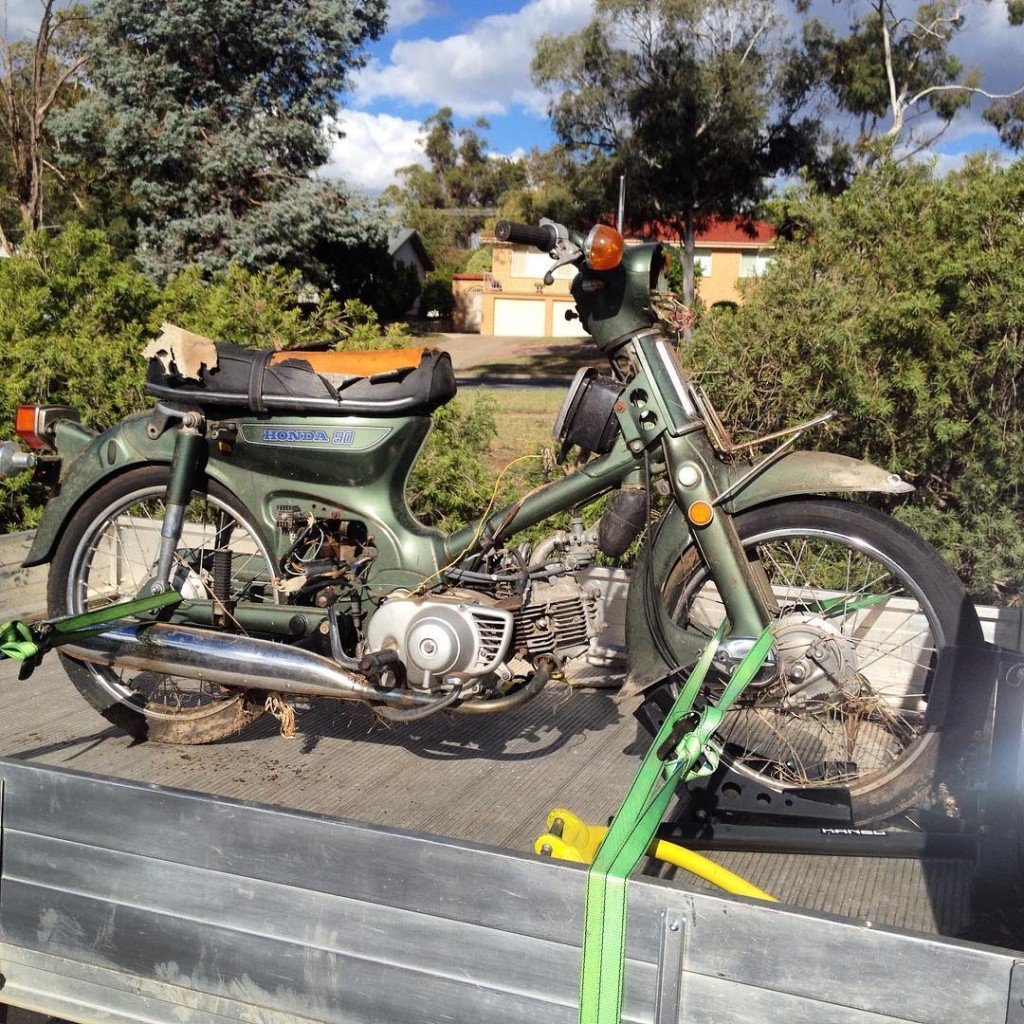 ---
Things I've done to it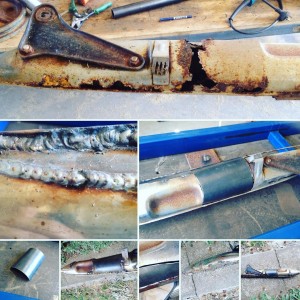 'Fixed' the exhaust. Massive exhaust rust shenanigans. I thought there was only a small hole, turns out the whole thing is rooted. Used it as a bit of practise for making up compound curves, and lots of TIG and MIG welding. Not the prettiest, but hey, I'm not planning on restoring the paint (just yet) so this sorta fits with the barn find rat rod look.
---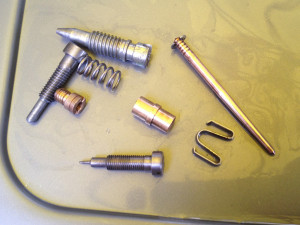 Got it running by cleaning the carburettor.
At this stage I also need to tackle the wiring but I didn't have the energy to do that… so instead, I wired the coil straight to a 6V battery and kicked it in the guts:
Started first kick thanks to mad carb cleaning skills.
---
Honda C90 specifications
This is really a placeholder section till I work out a good way to have this as a sub page. I've found that none of the wiring diagrams match the bike I have, and I need to build a wiring harness from scratch.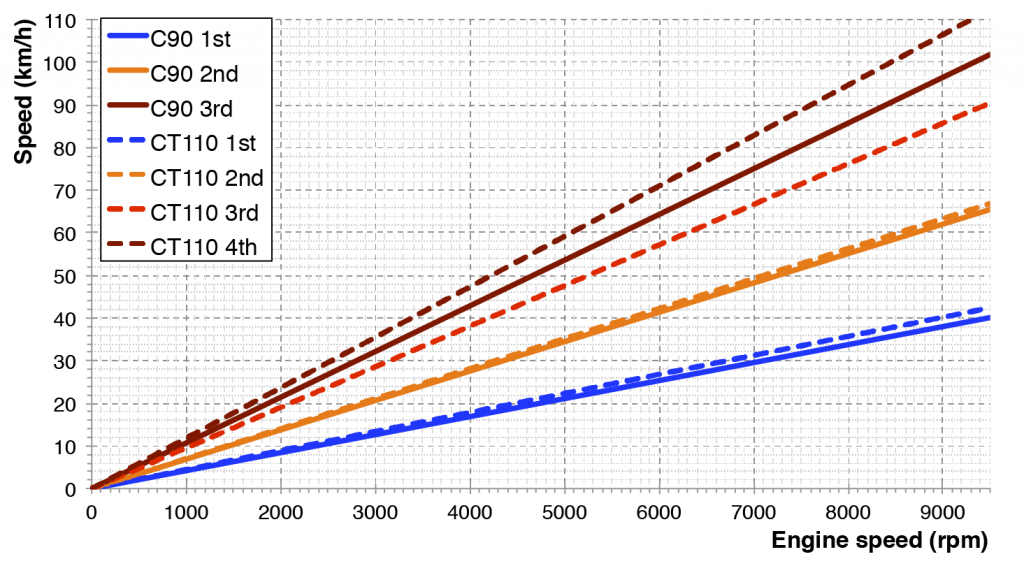 Cub gearing relative to a CT110 postie bike. I think a 4 speed from a postie might slot into the cases, and I have a spare 4 speed gearbox from an otherwise totally cooked postie…. interesting. Though I'm not sure it's a huge benefit, just gives you better run in the top 2 gears where the C90 splits the difference with the CT110 ratios. Note the difference between 1st and 2nd for C90 and CT110 is entirely down to the fact I did these theoretical calculations based on tyre sizes which are different between a C90 — 2.50-17 — and a CT110 — 2.75-17.