1995 Kawasaki ZX-6R Pre-modern 2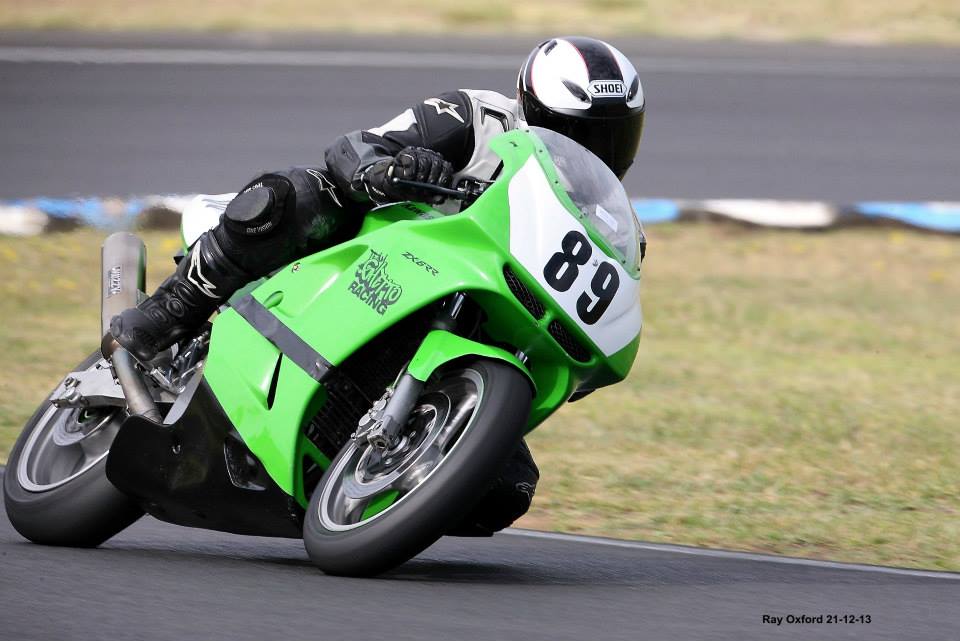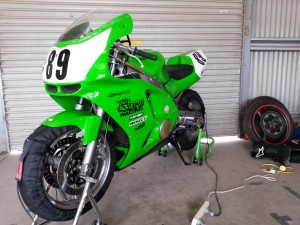 This is the 1995 ZX6R that I'll be campaigning this year in the PCRA 2014 club championship in the Pre-Modern F2 class. There's also a chance I may do some St George rounds in their Retro 600cc class. The bike itself has a bit of history to it, having been built by Cosway's, with TKA support, to be ridden by Troy Bayliss in the 1995 Australian Supersport Championship. He managed a credible 2nd place on it, only missing out on 1st after being taken out by a fellow competitor in the last race.
You can see Troy in action on the bike in these videos, look for bike 32:
1995 Australian 600cc Supersport Championship Rd 5 Mallala Race 2
1995 Australian 600cc Supersport Championship Rd 6 Phillip Island Race 1
The following year it was bought and raced by Marty Thompson as a second tier rider for TKA, then he sold it in 1997. He lost track of the bike for a few years but managed to track it down again around 2006, bought it back, had it checked over by Cosways for originality (it hadn't been changed at all aside from a paint job) and restored it to its former glory. Included in the restoration was a rebuild of the motor, rebuild and update of the suspension components, full repaint and a set of new rearsets.
He rode a few track days and did a couple of races after that, bent a valve at Broadford so got the motor rebuilt by Cosways, but then ran into some personal difficulties after putting the motor back in. So the bike sat unused for a few years until he was forced to sell it for financial reasons…which is where I come in.
After a mega-1-day-there-and-back-trip to Melbourne with Supa to pick the bike up, we got it home and I got stuck in fixing up all the issues that result from sitting idle for a number of years or that needed to be done to get it back on the track, which included:
Cleaned carbs, tank and fuel system

New oil, air and fuel filters

New lightweight battery

Sorted out wiring for tacho

Fitted new temp gauge

Replaced CDI for stock with rev limiter

Replaced missing ram air parts

Stripped, painted and rebuilt front and rear calipers

Rebuilt front and rear master cylinders

Flushed cooling system

Fabricated radiator lower brackets

Custom carbon/kevlar engine covers from Supa

Patched and repainted big holes in bellypan

Fitted new grips

Removed old stickers, cleaned and polished paintwork

Fitted new numbers and stickers

Fitted new Pirelli Superbike slicks

Other fiddly little jobs to make it all work

Fitted new fork seals and oil after a seal went at SMSP

Suspension tuned by Laurie
After all that it was time to finally hit the track and see how it went, which happened on the 29th of November at Wakefield Park. I took it easy in the first couple of sessions in intermediate to get a feel for it and run the motor in, but was already having trouble with the traffic so moved up to advanced. As I started to push a bit, the rear tyre started tearing up and I tried a few adjustments that didn't seem to help much. Still the best time of the day was 1:11.03 which was a PB for me at WP, so not a bad start.
The next run out was at WP again on the 12th of December, this time with some of the KSRC boys and Supa up there as well. With help from Supa we got the tyre pressures sorted out so it stopped tearing the rear and I set about improving my lap times a bit more, while also getting my pose on for the photographer Keith Muir who Phil had organised to take photos of just us. He's definitely a pro and I got over 260 fantastic photos across all the sessions. My best time of the day ended up being a 1:09.54, so definitely getting closer to the times I'm aiming for. As I was pushing harder though, it was obvious I was having rear suspension issues, but it wasn't clear to me what was going on at the bumpy track.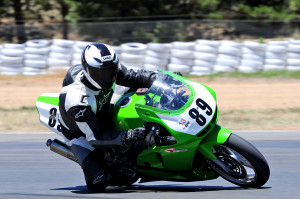 Next time out was the KSRC Christmas Trackday at SMSP on the 21st of December on the full circuit. The much smoother circuit and longer corners made it clear that the rear was bouncing around like a pogo, which I later worked out was partly because I'd not looked closely enough at the adjusters on the WP shock and realised that they are back to front from other shocks. The bike ran great though and I had quite a few nice runs with some other riders, even after the left fork seal let go in the last session. Best time of the day was 2:17.7 but I've got nothing to really compare it to, so had no idea if I would be competitive up there.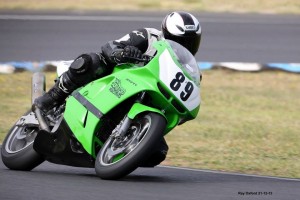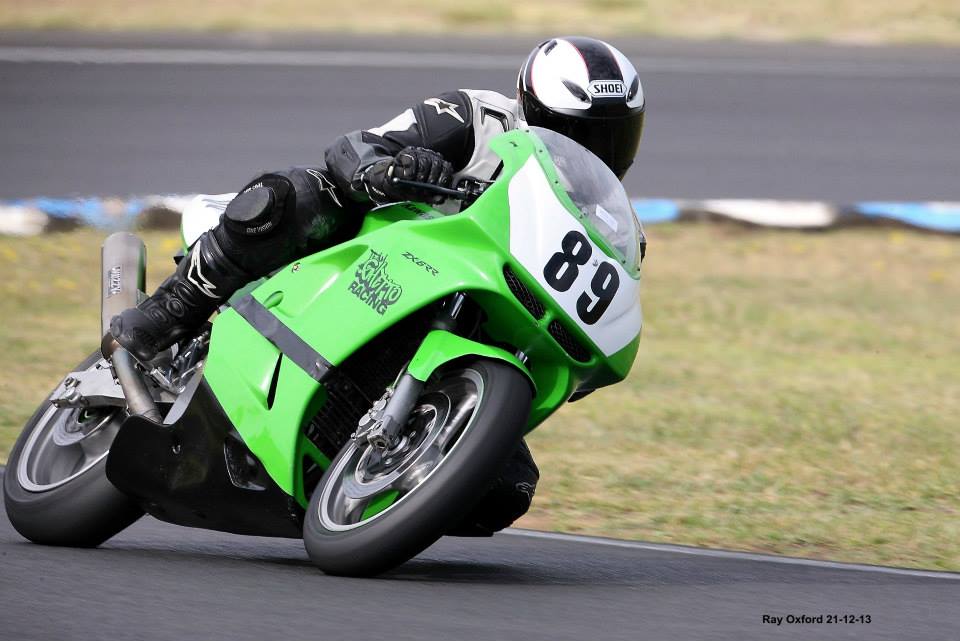 My most recent run was back at WP on the 24th of January and this time I'd organised with Laurie for him to do the suspension setup for me. He measured, bounced and adjusted everything, then got it set to what he thought would work. And work it did, with some adjustments after the first session with the setup done, all the pogoing of the rear had stopped and I was able to go much deeper into corners like turn 2 before having to get on the brakes. Sensational! Despite there being a lot of traffic in the group, I managed to set another PB of 1:08.2 before the rain came in, and I felt like there was still some time to be made up, so I was understandably pretty happy with the result.
So now I'm feeling pretty confident going into the first round of the PCRA at WP on the 8th of February. I probably won't be bringing home any trophies yet, but I'm hoping to at least be towards the front of the field. Look out for number 89!
Thanks to Supa, RT Printing, Motogarage and Laurie for their assistance getting the bike to where it is today.
Mick