Carburettor/fuel injection work
Here's where we put all the fuel injection and carburettor work, modifications, build stories etc.
---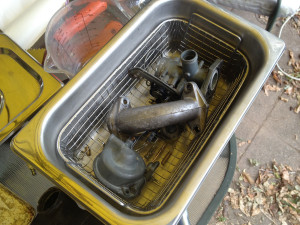 Ultrasonic cleaning Honda C90 Supercub carburettor
Pretty simple DIY guide to carb cleaning using a cheap ultrasonic bath. Applicable to all carbs, but demo'd on a Honda supercub carburettor because… well, the bike had been sitting in a back yard for 15 years and needed a cleanup!
---