Factory accessories: an overwhelming but not an exhaustive list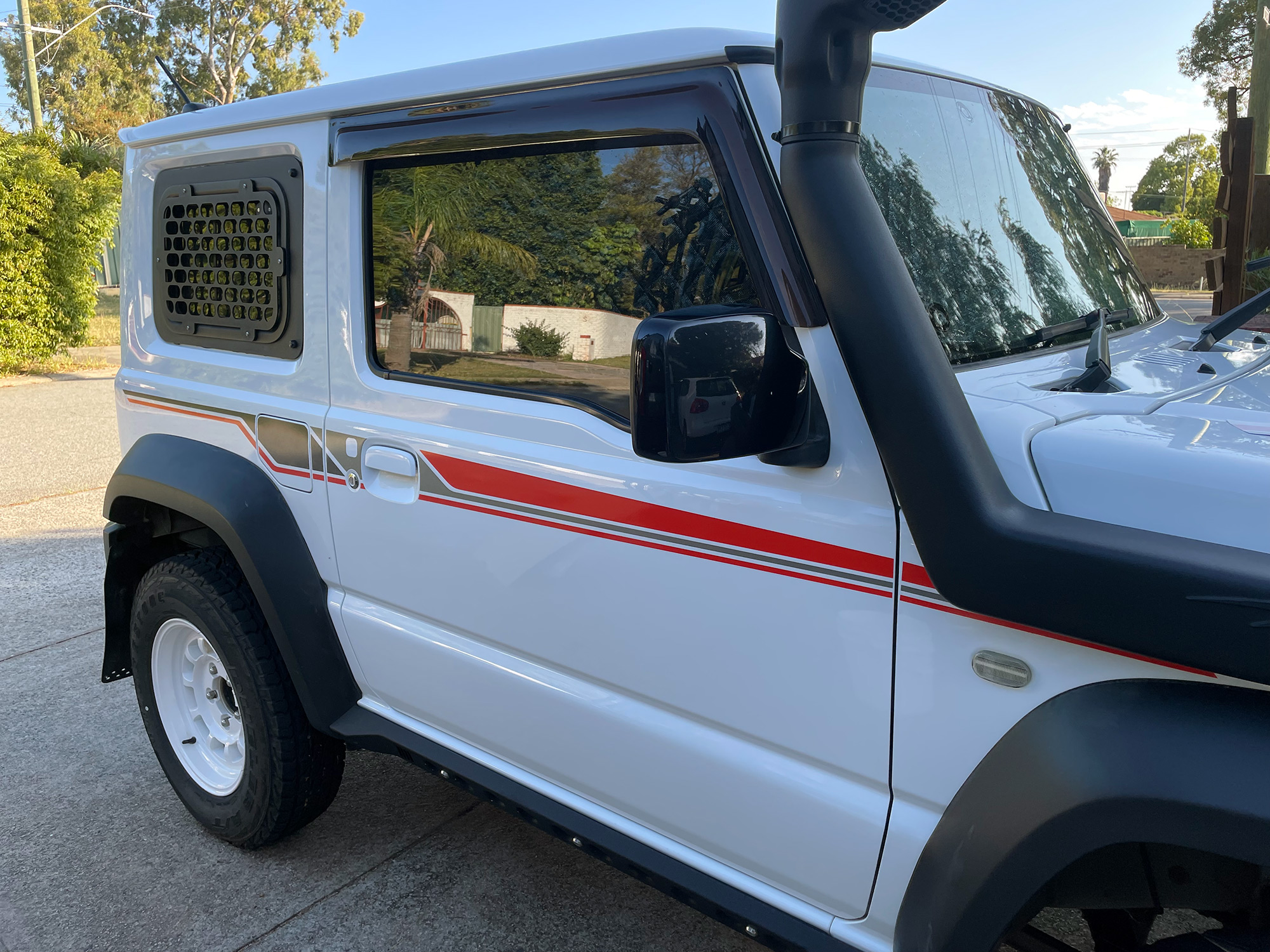 There are a lot of factory or factory-related accessories. There is not a great listing for these and not everything listed here will be available in your market or even available at all anymore. I just wished to preserve it, so is provided to provide a historic listing of genuine accessories in various markets.
For copyright reasons I won't host accessory catalogues directly, pictures are generally sourced from publicly available Suzuki dealer or parts supplier listings If I've fitted an accessory then I'll use my pictures. Rough layout of the order of this page comes from the Australian genuine accessory listing, but with other markets information interspersed.
---
Sections
---
Exterior cosmetics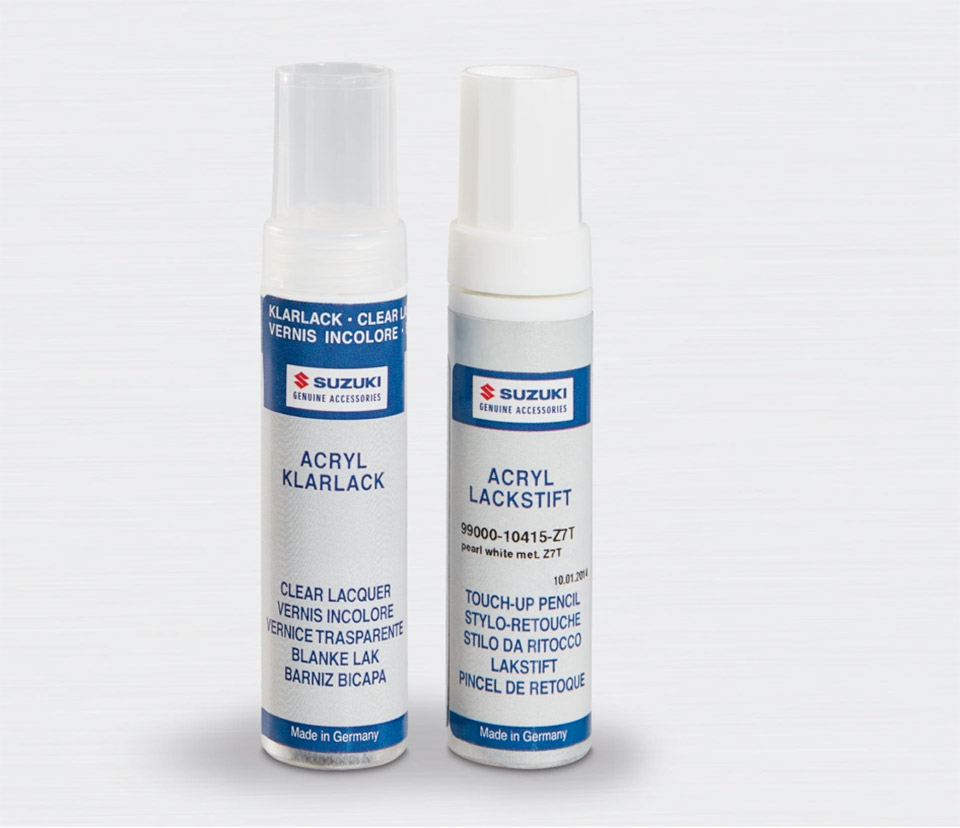 Available in a few forms and for all of the Jimny colours. Part numbers are unique to paint code so easier to explain in my article on paint codes.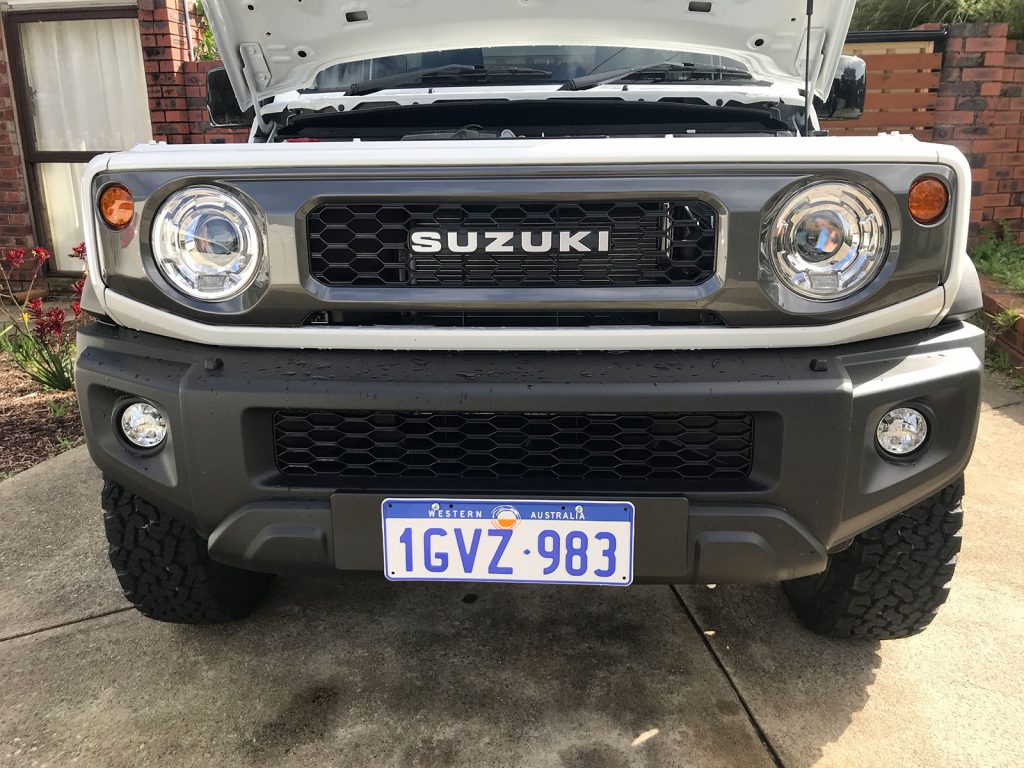 There are multiple imitators for this grille, but this is the original factory optional grille. Note that it comes with only the grey paint and a text only logo.
Front bumper under garnish: 99115-78R10-000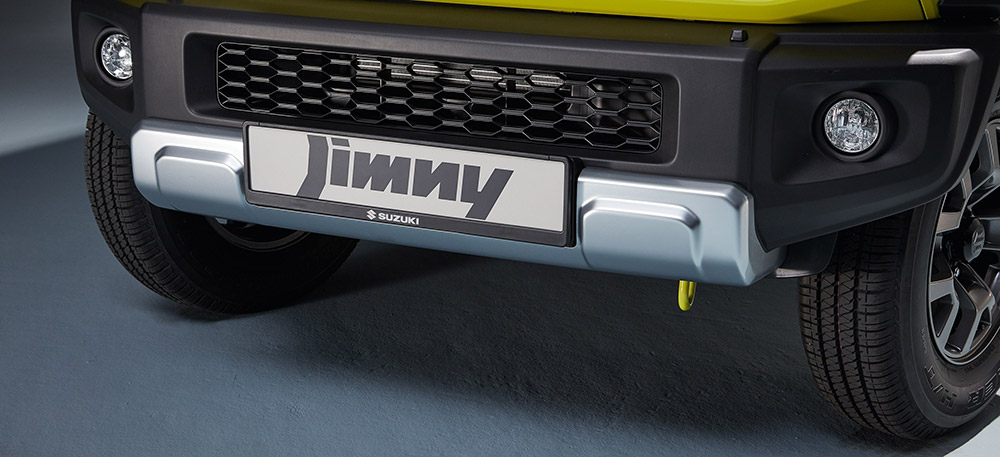 Decorative addition to the bumper.
Sill garnish: 99112-78R10-000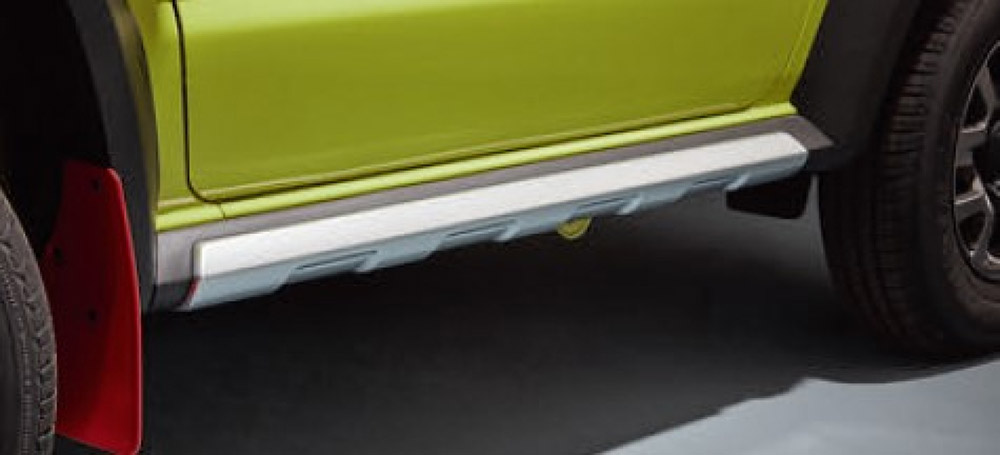 Decorative addition to the plastic side skirts and not a metal rock slider part.
Bonnet protector: 990AA-00330-SMK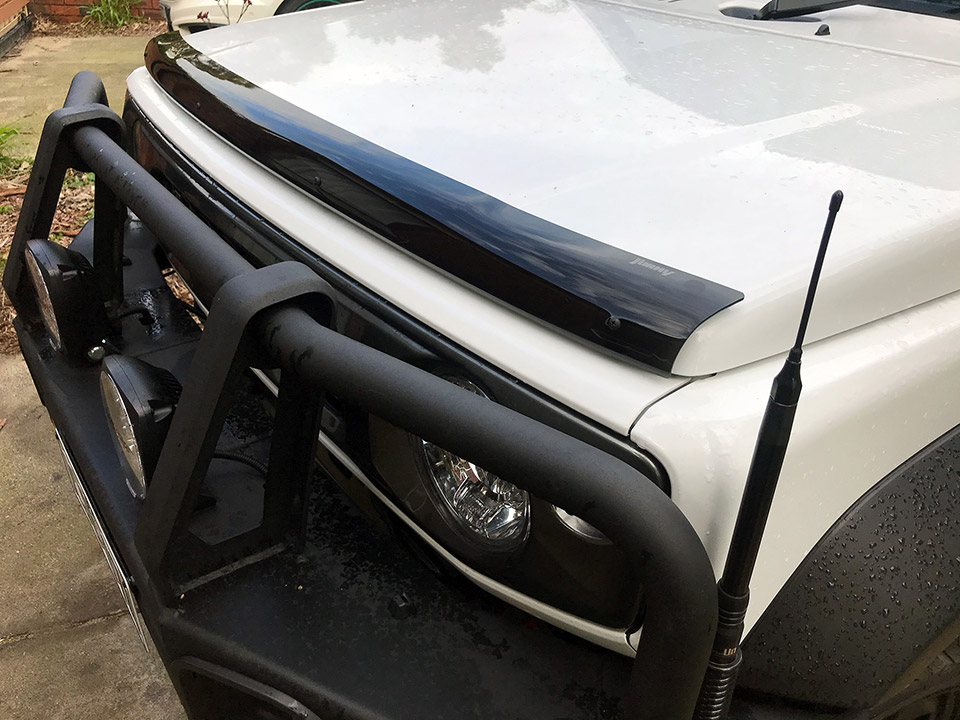 Leading edge protection for the bonnet to avoid stone chips. Same smoked plastic as the weather shields for the windows. Based on the part number this might be an Australian domestic part.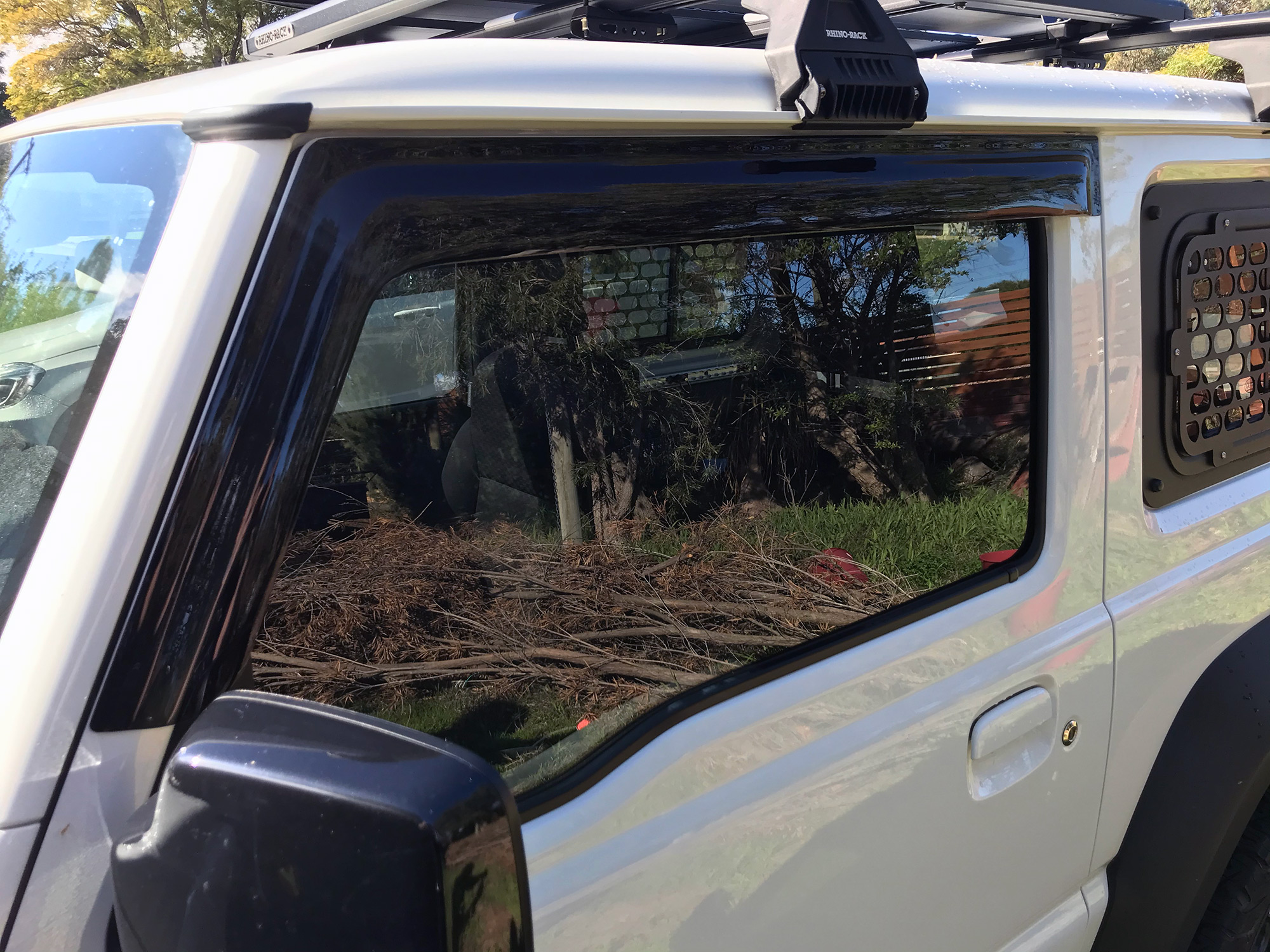 Allows you to keep the windows partly open while stopping rain getting into the car.
Door handle protection: 99126-78R00-000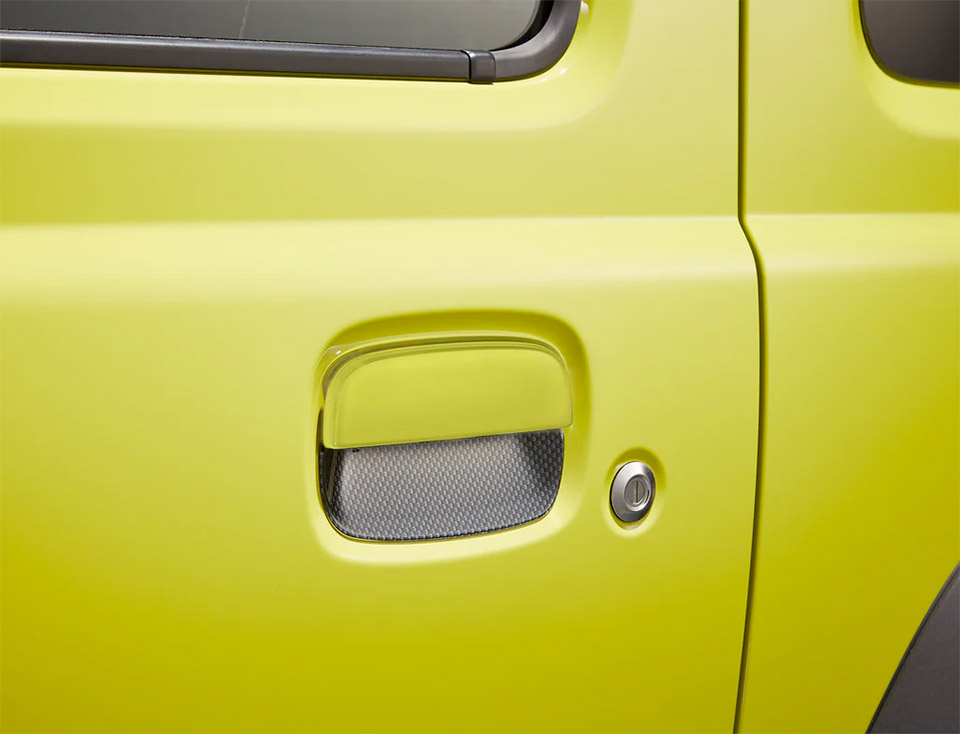 Protects underneath the door handle where you often end up with scratches from fingers and rings etc.
Chrome door handle: 82801-77G03-0PG (right), 82802-77G03-0PG (left)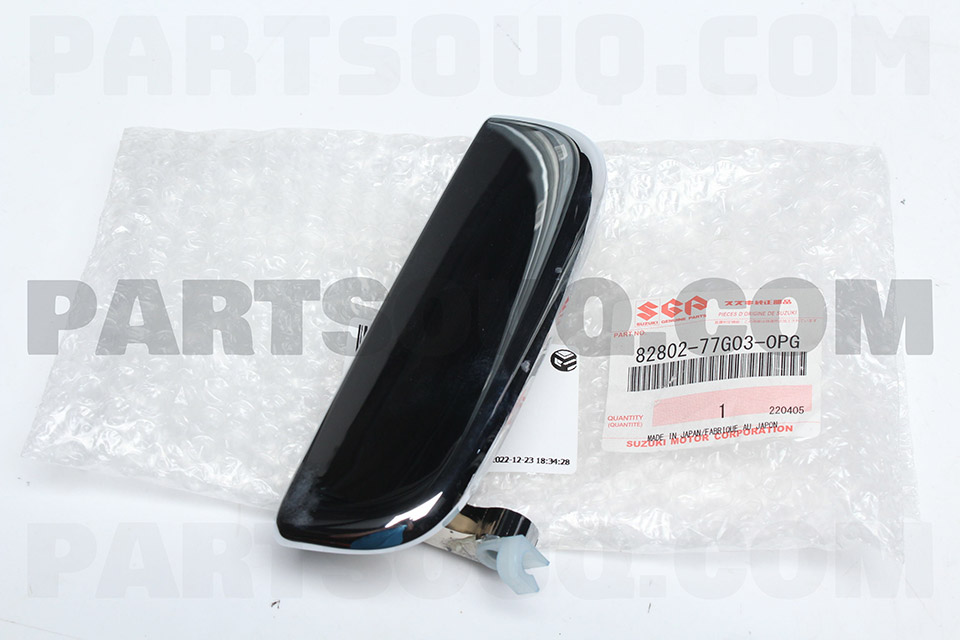 Replacement door handle in chrome. Might be an interesting upgrade for a Lite and its black door handles. Very few images of it online so had to grab this one from a parts supplier.
Side body moulding: 990E0-78R07-000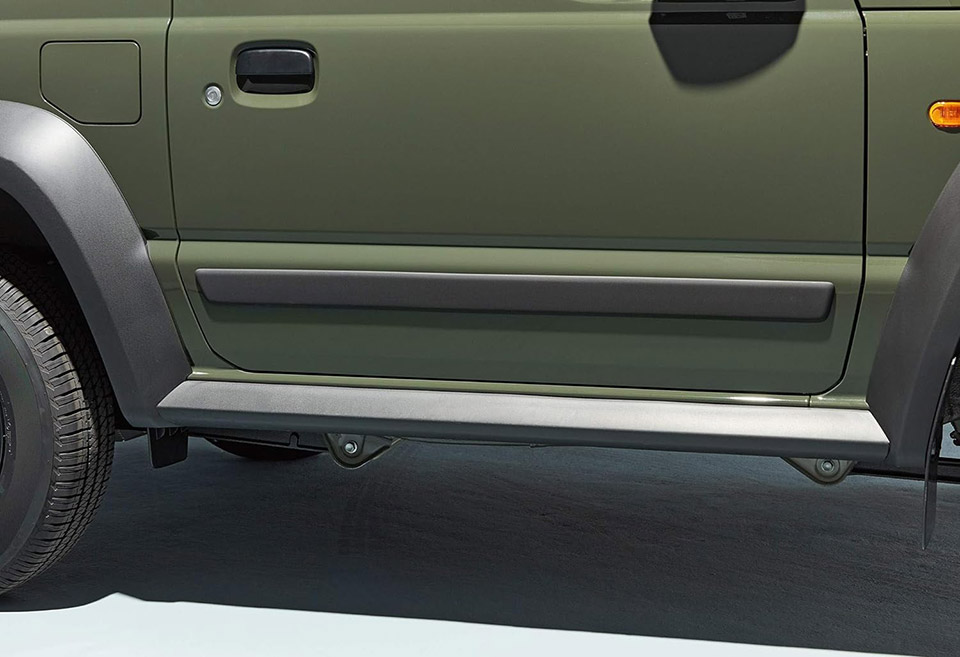 More door protection options, this time against people opening their door into yours and the like. Sticks onto the door with adhesive.
Mirror outer shell: 99122-78R00-26U (white), 99122-78R00-Z2S (silver), 99122-78R00-000 (chrome)

Three options for mirror shells: white, to match paint code 26U (white – not the pearl one), Z2S (silky silver), and also chrome. Japanese accessories also list these for mirrors with indicators in the mirror housing. It is unclear, however, if the cover fits around the existing LED or provides a way to have LED indicators in markets that don't offer them.
Hard spare wheel cover: 990E0-78R13-000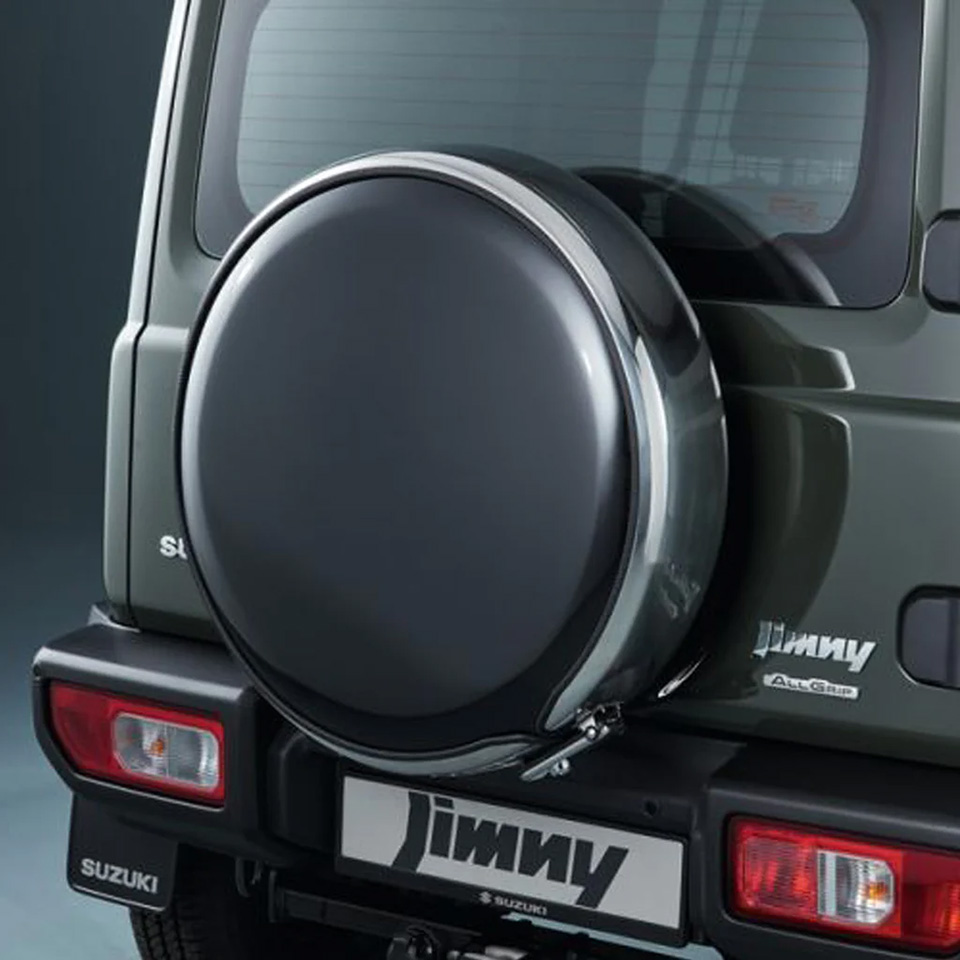 This has now been discontinued but you might be able to find NOS somewhere. Fits the original JB74 tyre only i.e. 195/80-15.
Soft spare wheel cover, white Suzuki text: 99000-990YB-699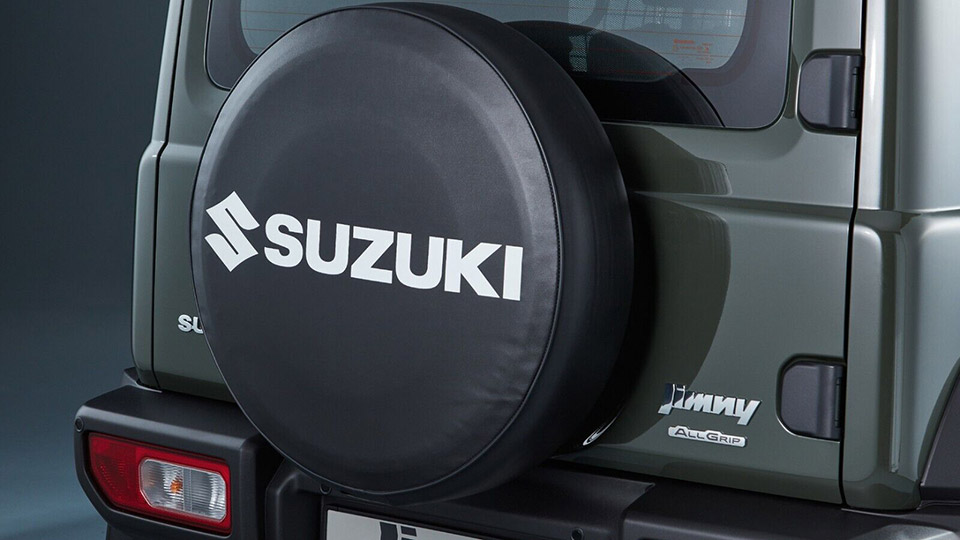 Designed for original tyres. Being a soft cover, it can be stretched over tyres slightly larger than the factory ones. I managed to get mine over my 215/75-15 KO2s when I had them on the car. Won't go over 29″ tyres like 235/75-15 though.
Soft spare wheel cover, red/blue Suzuki text: 99000-990YB-700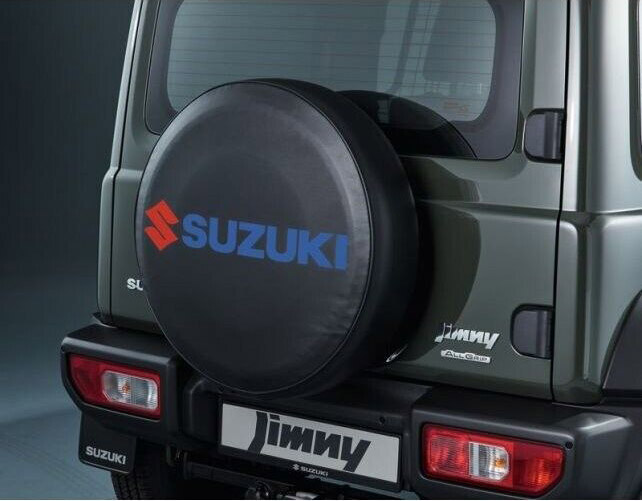 Just like the previous soft wheel cover except now with a red S logo and blue SUZUKI text. Couldn't find a higher resolution image; this one seems a bit rarer than the white option.
Wheel nuts, security: 990E0-59J47-000 (sicustar), 90E0-59J49-000 (sicurit)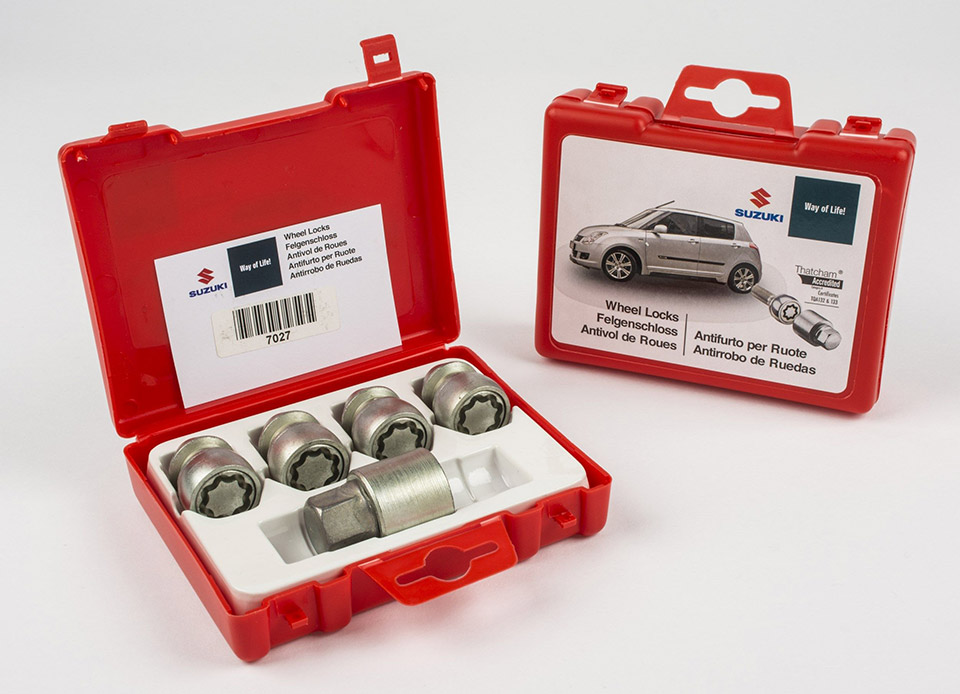 The different part numbers are different styles of anti-theft patterns. Don't appear to be listed in Australia but fairly certain they were available for at least a while.
Valve caps, S logo: 990E0-19069-SET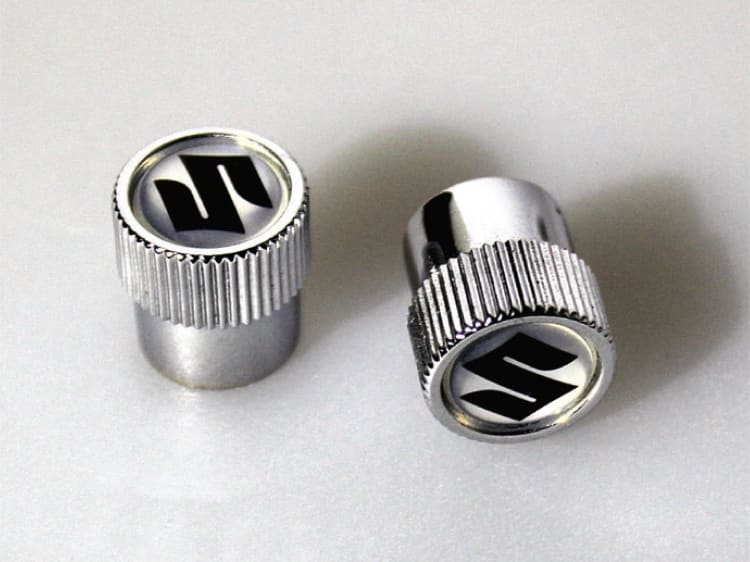 Although the product image only shows 2 caps, I believe it comes as a set of 4.
Wheel nut covers, black: 990E0-62R70-COV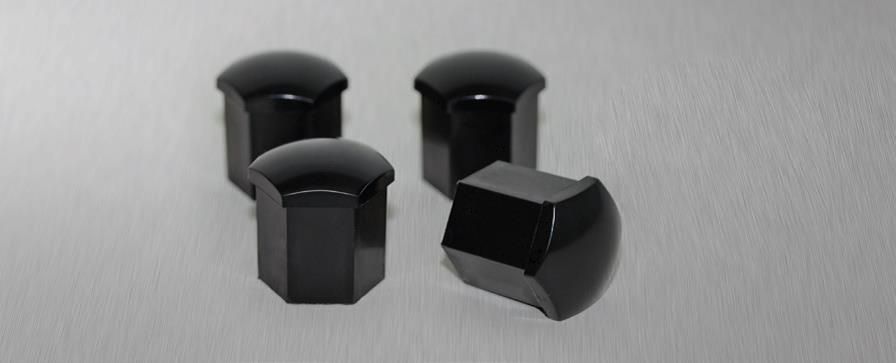 Listing is for a set of 4 nut covers; they do not fit the security nuts. Would need 5 sets to do the 4 wheels fitted to the car without security covers.
Matt black alloy wheels: 990AA-01428-001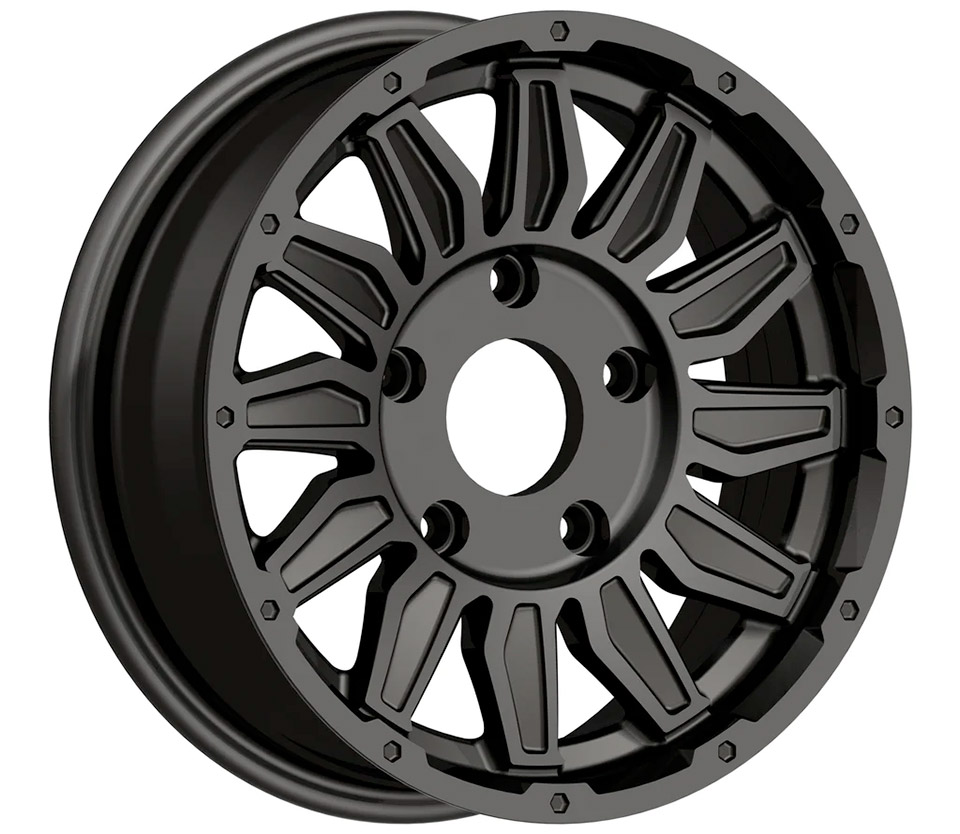 Factory wheel option; 15×5.5″ rim so not any larger than other wheels that come on various specifications but a different design.
'Heritage' old style alloys: 43210-57M10-0BK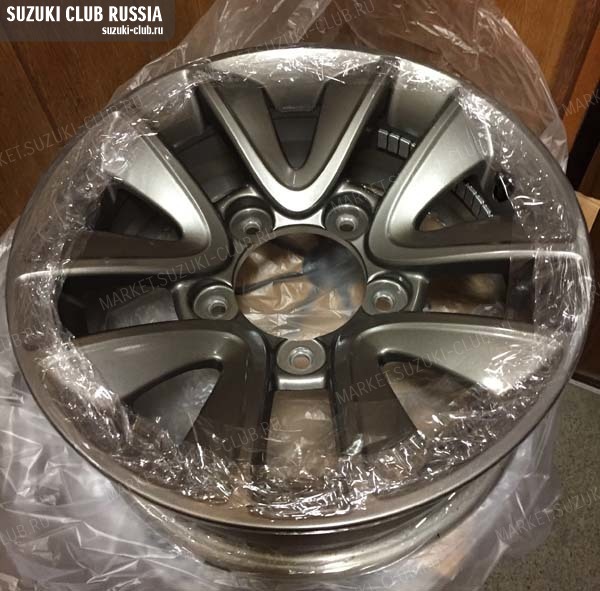 Literally a gen3 Jimny alloy wheel, but provided as an accessory to match some of the other Japanese graphics kits. Same 15×5.5″ dimensions as standard rims.
---
Exterior graphics
These mostly appear to be JDM only where they offer a lot of options. I've listed only the JB74 options but most of these also have JB64 variants.
Real Offroad Style graphics: 99230-77R20-003 (bonnet graphics), 99230-78R00-003 (side graphics), 99230-78R10-003 (rear wheel cover rhino graphics)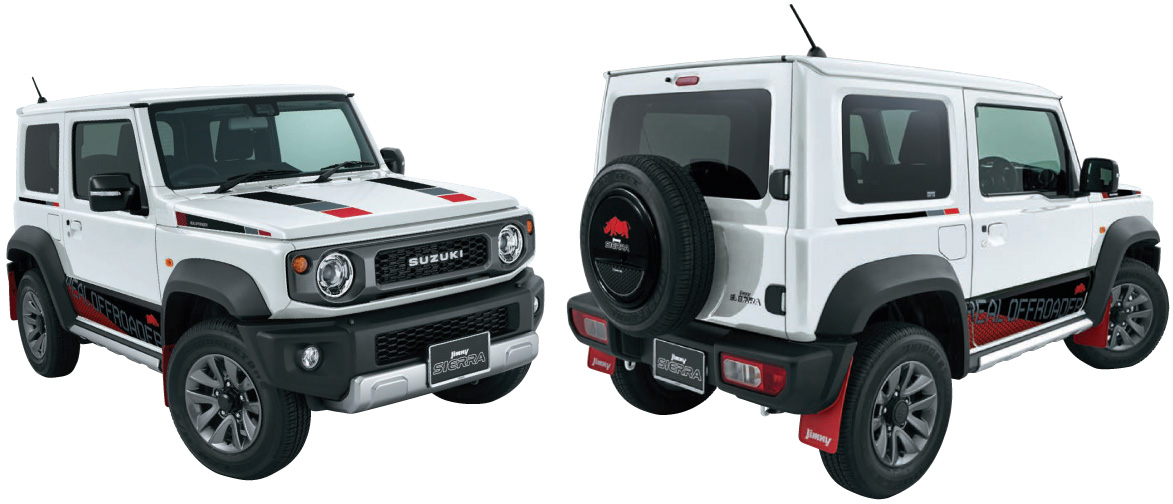 Easier to group these 3 based on the Japanese accessories catalogue.
Survival Style graphics: 99230-77R00-004 (side graphics) and 99230-78R10-004 (rear wheel cover graphics)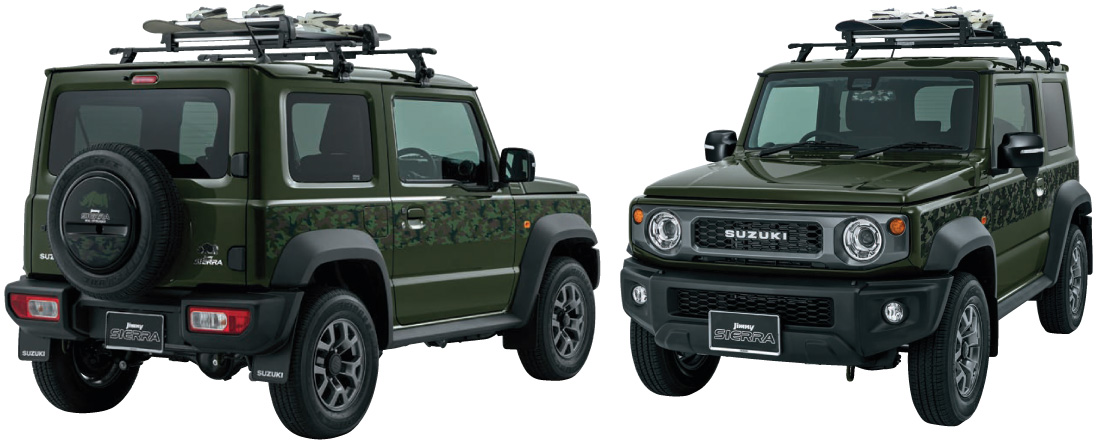 From Suzuki Japan accessories catalogue © Suzuki Japan
Looking for a more tactical/military feel for your Jimny? Enter the 'survival style' camo graphics! There are hidden rhinos in this graphic, too.
Revival Set 'A': 99230-78R00-001 (side graphics) and 99230-78R10-001 (rear wheel cover graphics)

Replicates a classic design as seen on some JA11 models and/or used in other markets. Side graphics are one part number, rar wheel matching graphics are a different part number.
Revival Set 'B': 99230-78R00-002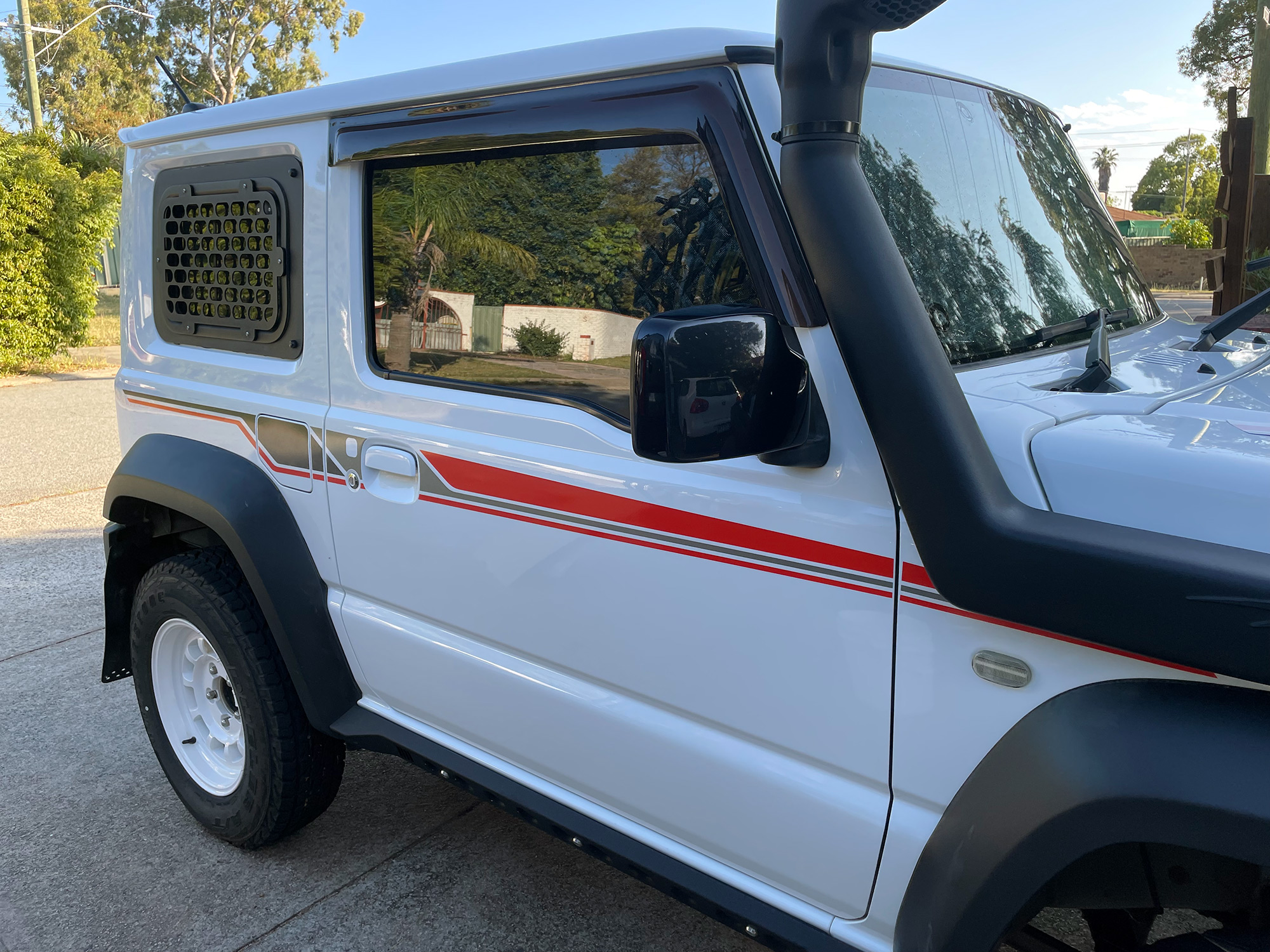 Designed to replicate some other JA11 graphics.
Jimny Retro Decal Set: 990E0-78R93-000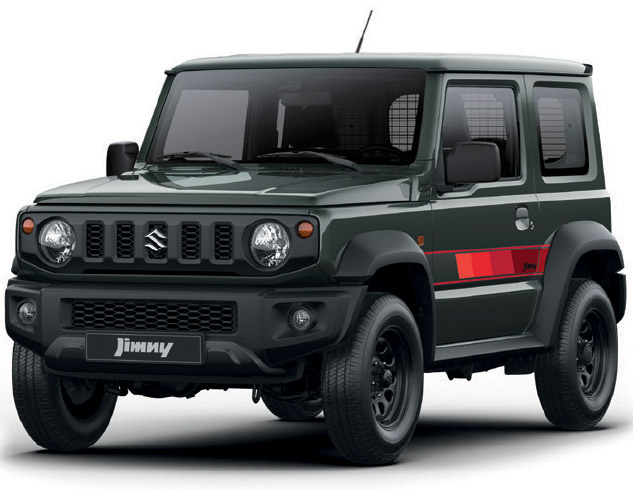 I first spotted this in an accessories catalogue from Suzuki Hungary but it appears more widespread than just that country.
Jimny Camouflage Green Decal Set: 990E0-78R92-GRE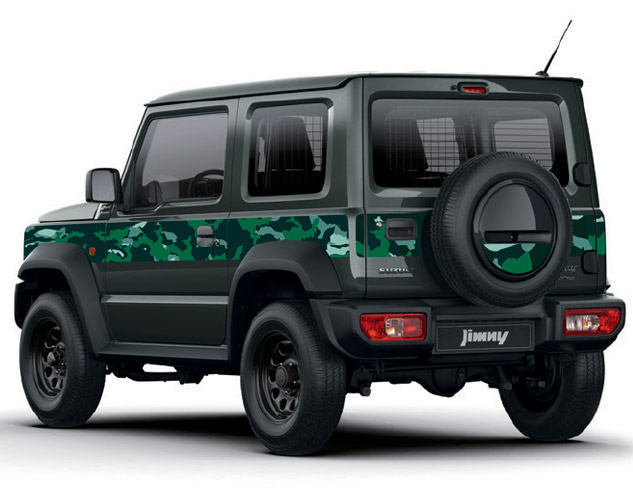 Another one first spotted in Hungarian accessories, this is a different take on a camo set for the Jimny.
Jimny Camouflage Grey Decal Set: 990E0-78R92-GRY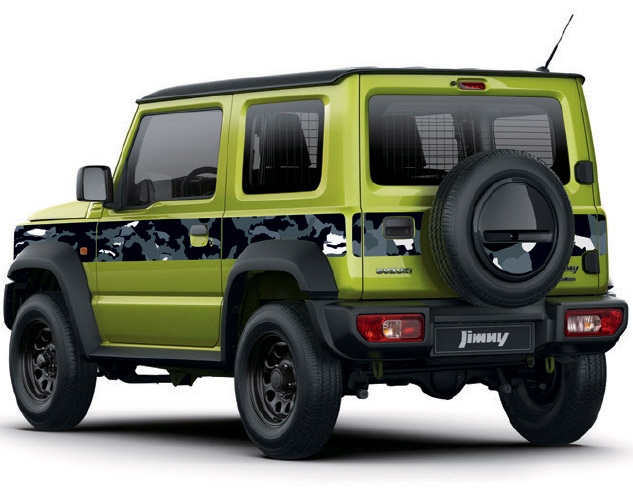 As above but in a grey camo pattern instead.
---
Off road accessories
Nudge bar: 990AA-00626-001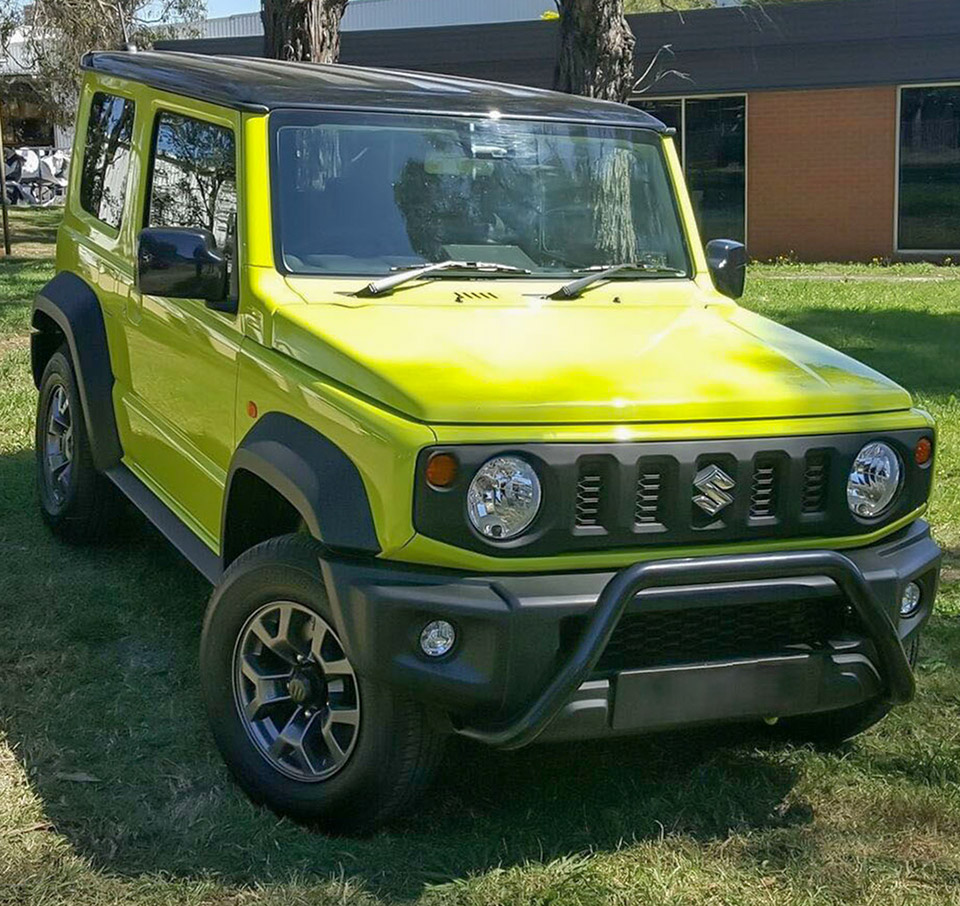 ADM accessory! Nudge bar option available direct from Suzuki.
Limited slip differential: 9912P-77R21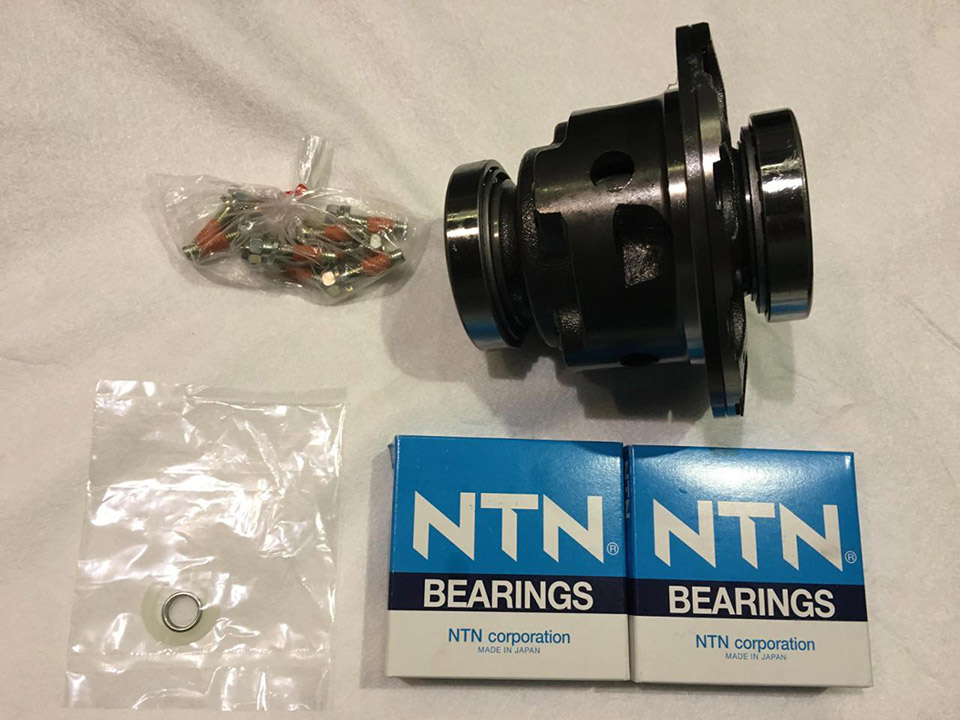 Factory LSD; based on dimensions I presume rear only.
Mud flaps, black: 99118-78R00-BK1 (front), 99118-78R10-BK1 (rear)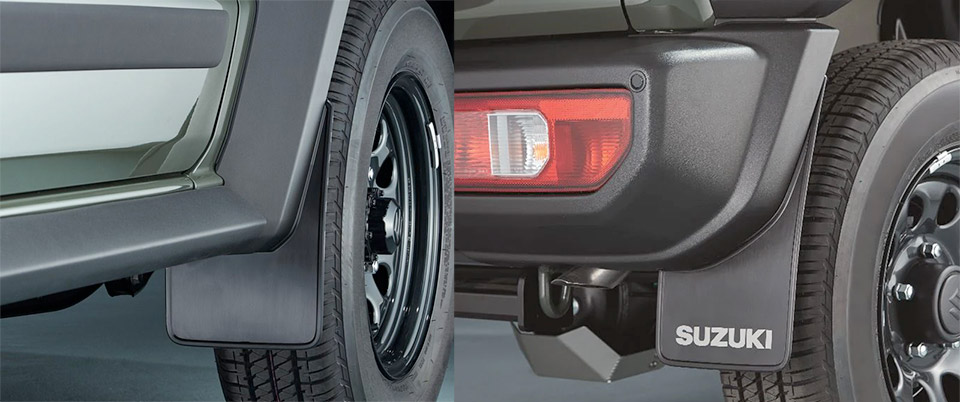 Front mudflaps are blank, rears have Suzuki written on them.
Mud flaps, red: 99118-78R00-RD1 (front), 99118-78R10-RD1 (rear)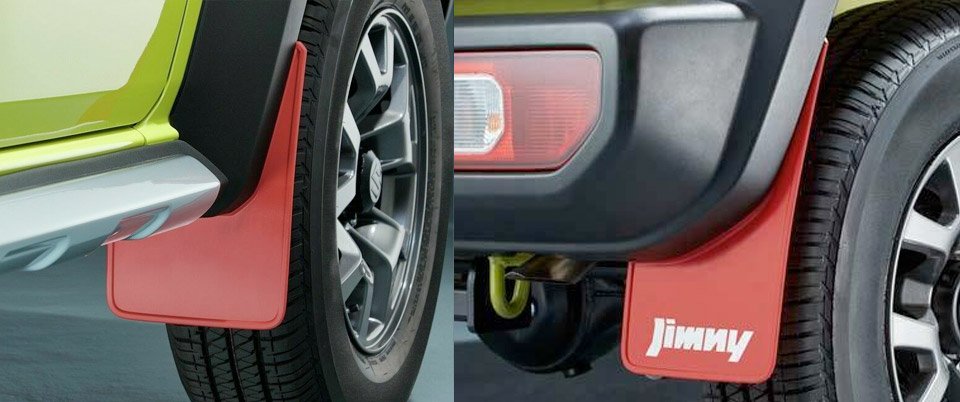 The red mud flaps are the ones used for the Australian 'Heritage' models, although they have been variably available in different markets since the release of the gen 4 Jimnys.
Differential guards: 9912J-78R30-000 (front), 9912J-78R40-000 (rear)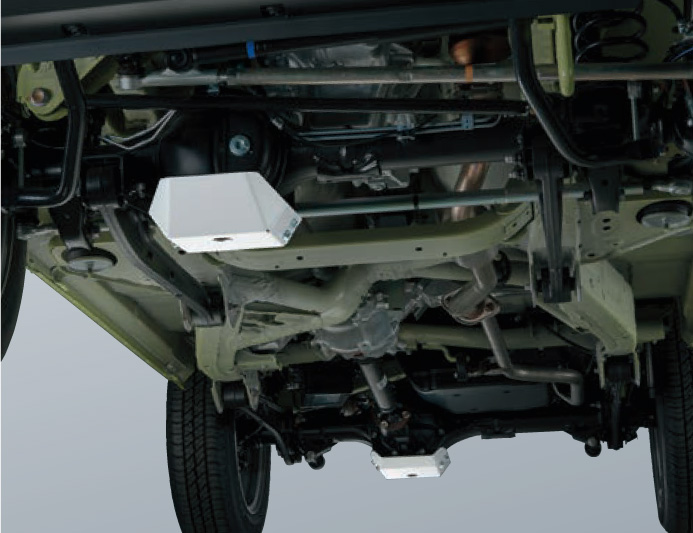 Mounts to existing holes on the differential housings. Does provide additional protection to skidding across rocks on the bottom of the diff housing, but also reduces clearance and doesn't mount using particularly strong bolts so might get sheared off in a big hit.
Brazilian snorkel: 90316-BPA00-000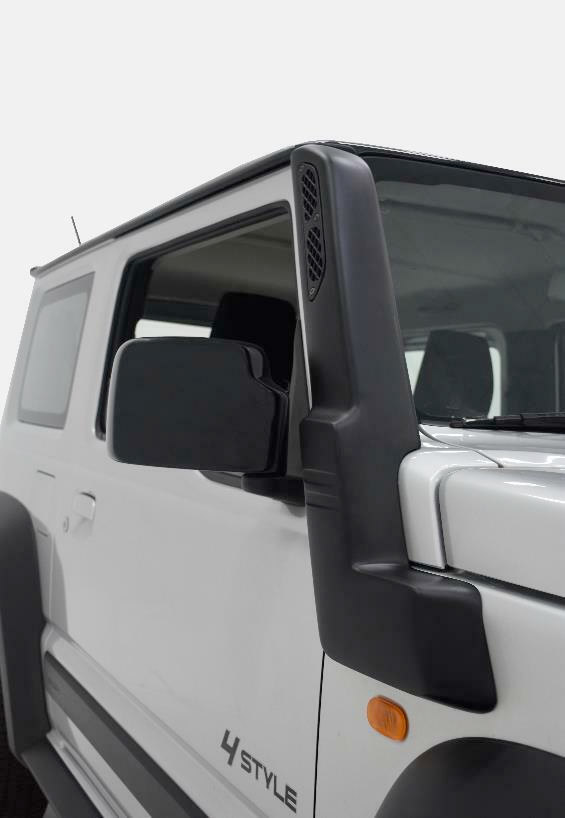 This one is a bit special and has a few imitators, but was originally offered as a 'genuine' accessory but only by Brazilian Suzuki. Some of the pipework included with the kit appears to be a good option for engine bay use without using corrugated piping which has poorer airflow characteristics.
Ogawa attachable tent: 99243-78R00-000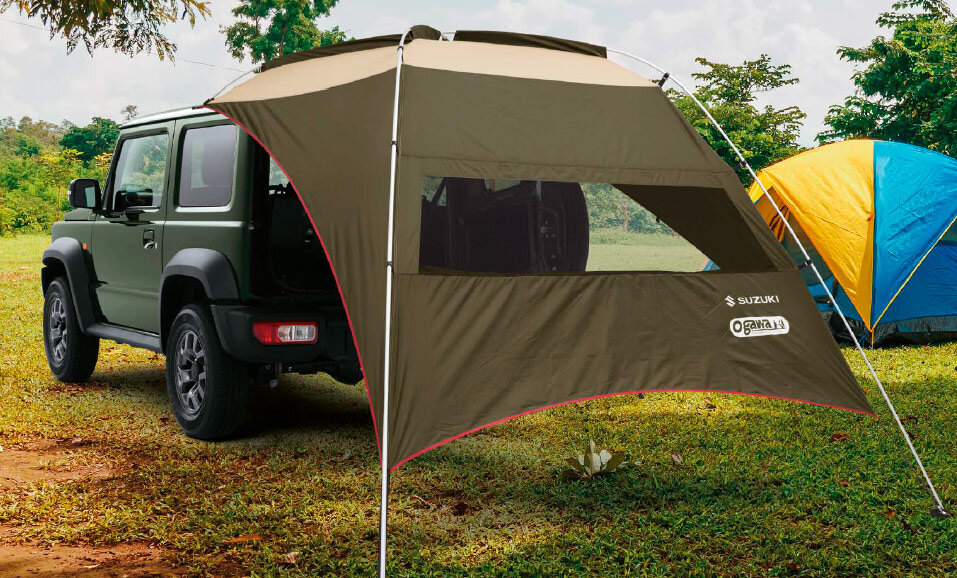 Not all attachable SUV style beach shelters work with the Jimny's sideways opening rear door. The Ogawa x Suzuki tent, which appears to be both a Japanese and UK accessory, fits perfectly onto the car and gives you an option for shade with the back door open.
---
Interior
Dash mat: 990AA-00929-001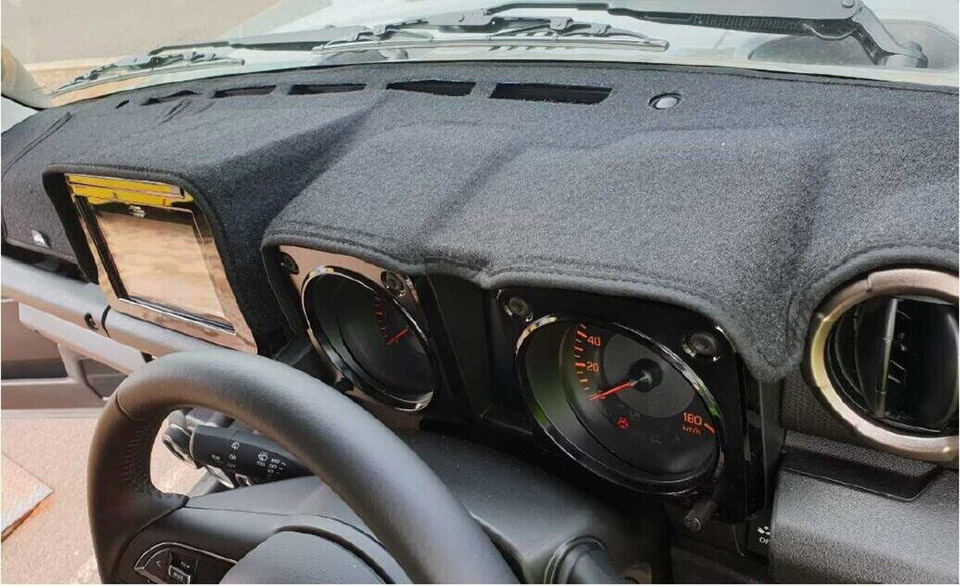 Australian accessory. Provides excellent protection for the dashboard from the sun and perfectly matches the carpet and rest of the Jimny's interior. Has some cutouts to push through to expose light sensors on dash. This is required if you have an automatic headlight and/or climate control model; many aftermarket dash mats do not include this feature. Also well priced, comparable or cheaper than aftermarket dash mats.
2 DIN stereo unit bumper surround: 99140-78R00-000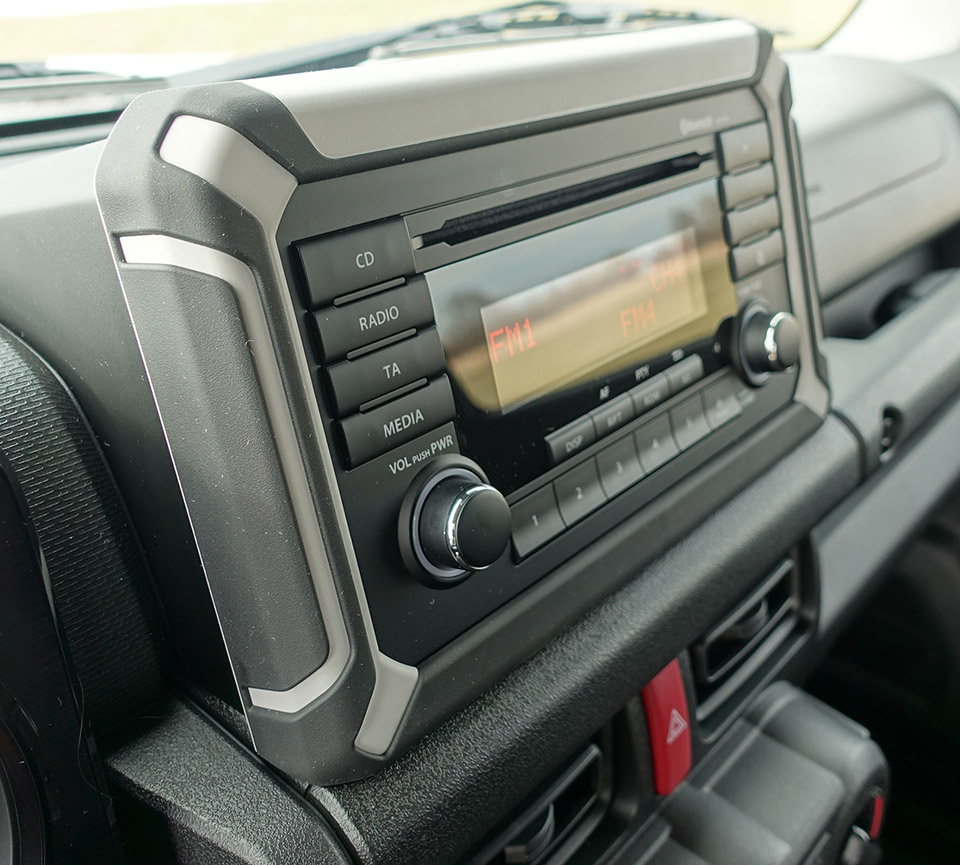 Adds a plastic/rubber surround to the radio. Although it is illustrated here on the lite head unit, I believe it also will work for the 7″ Bosch unit which is a true double DIN unit. Probably will not work on the 2022 9″ head units used temporarily in Australia.
Automatic transmission surround: 9923D-78R10-001 (Hagane silver, RHD), 9923D-78R10-002 (Satin silver, RHD), 9923D-78R00-001 (Hagane silver, LHD), 9923D-78R00-002 (Satin silver, LHD)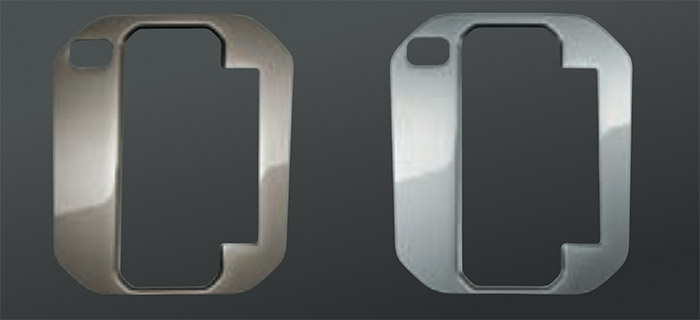 Hagane silver is the dark silver, satin silver the lighter silver. RHD is pictured but note the different part number for LHD cars (as the shift pattern will be on the opposite side).
Manual transmission knob, heritage: 28113-77R20-000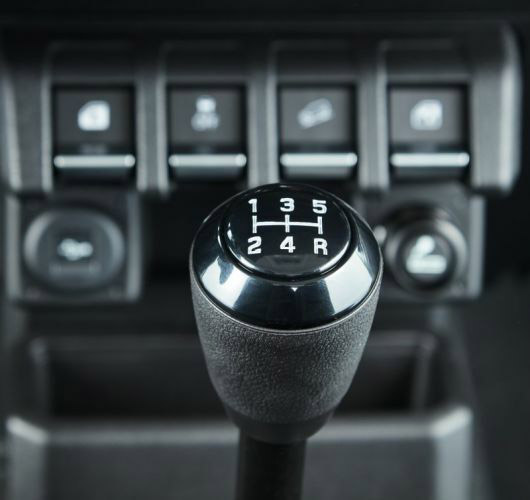 I bought one of these. It feels and looks amazing, but they've shot up in price massively since first released.
Steering wheel, leather wrapped: 99141-77R00-003 (brown/silver), 99141-77R00-002 (black/yellow)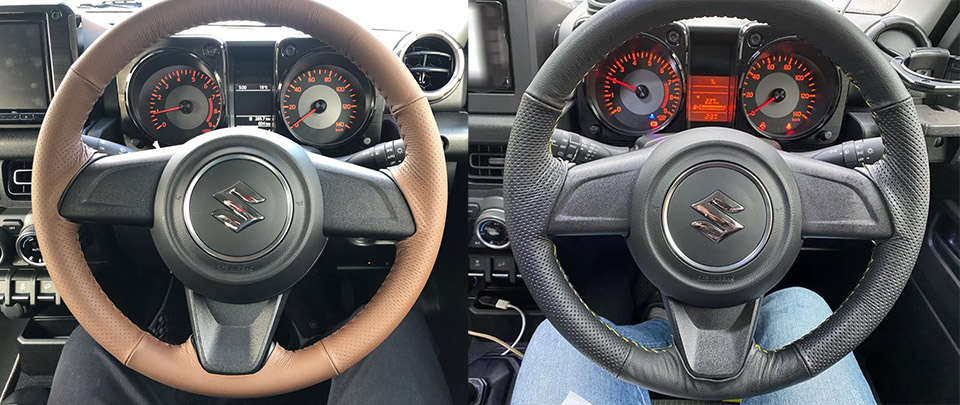 JDM only. From pictures of the kits when they come up online they are self stitched kits so installation will depend on your patience. I couldn't find any decent resolution pictures so I have had to grab some from Japanese owners who have installed this mod.
Leather wrap for inner door handle: 9914R-78R00-001 (brown/silver), 9914R-78R00-002 (black/yellow)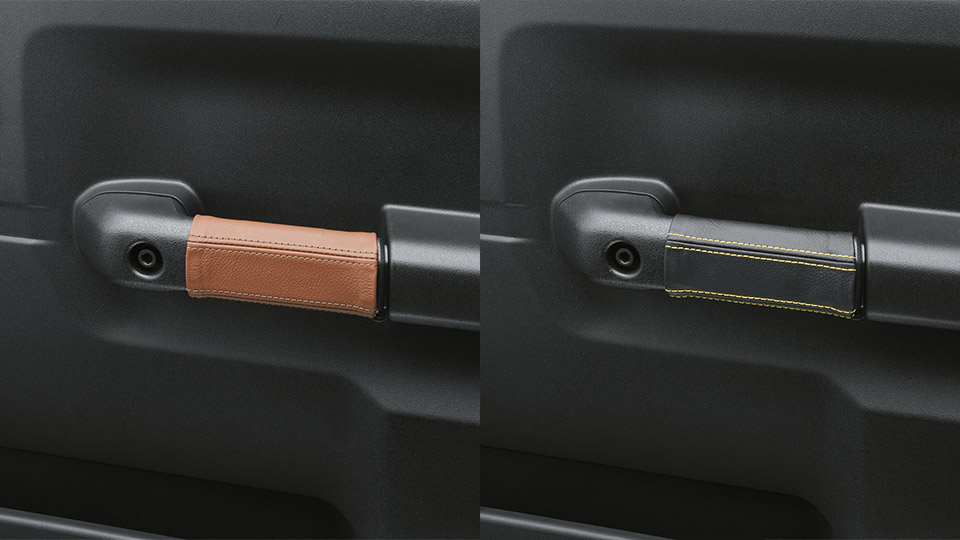 Leather wrap for inside door handles.
Leather wrap for passenger grab handle: 9914R-78R10-001 (brown/silver), 9914R-78R10-002 (black/yellow)
Extra traction for your passengers to grab onto the panic bar in epic offroad situations.
Leather wrap for handbrake: 9914M-77R10-001 (brown/silver), 9914M-77R00-002 (black/yellow)

Gotta catch 'em all if you're going the full leather wrap look. Interestingly this and the steering wheel option are JDM only, the grab and door handle wraps are available in many international markets.
Air vent surrounds: 99233-78R00-QKJ (Hagane silver), 99233-78R00-QMC (Satin silver)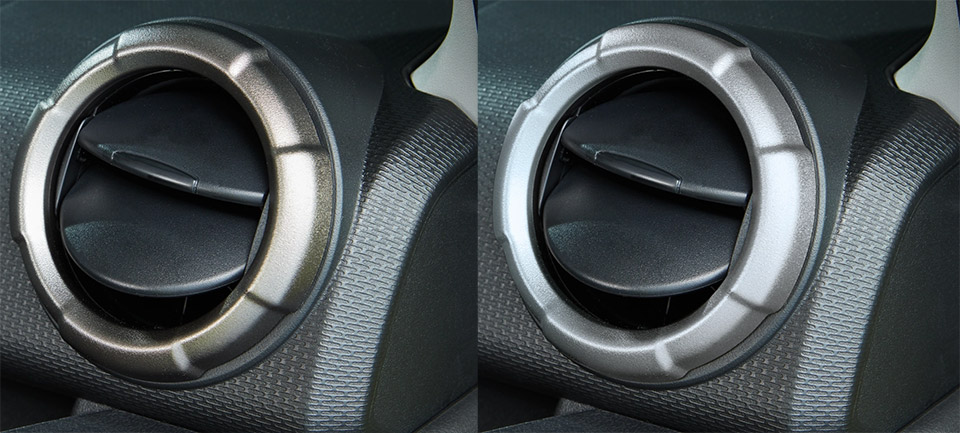 As per automatic transmission selector surround, hagane silver is the dark silver and the satin silver is the lighter silver.
Smoker's kit: 990E0-68P00-SMK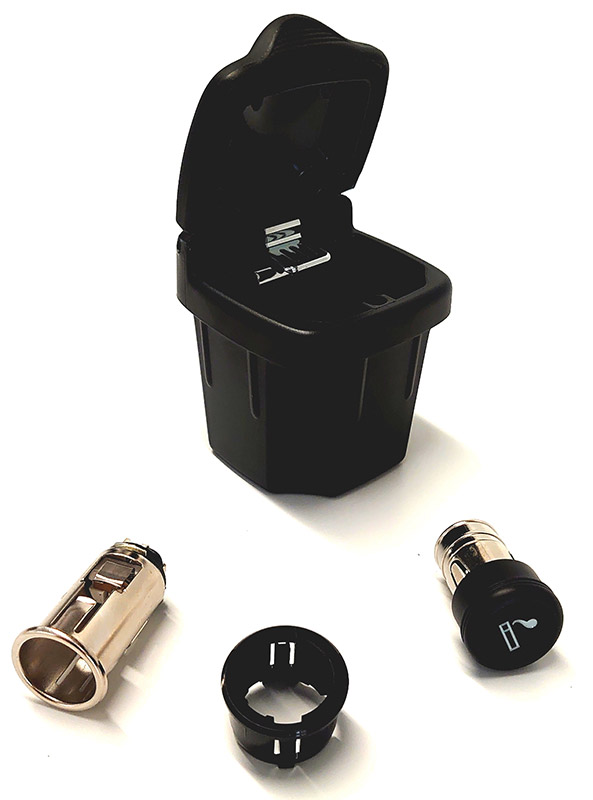 Gives you access to a cigarette lighter that replaces the auxiliary power socket, and also an astray which takes up one of the precious cupholders.
Sun shade set for rear windows: 990E0-78R20-000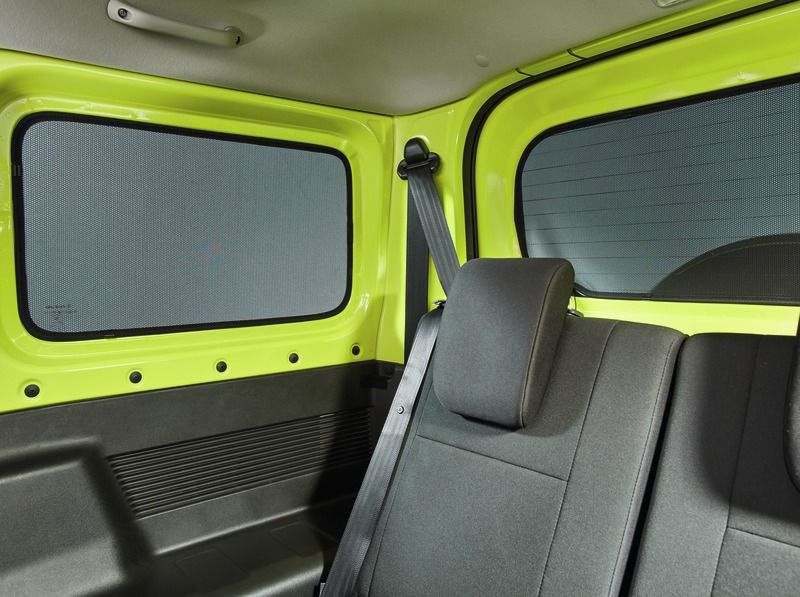 These don't fully block out light into the back but do cut it down.
Loading edge protection: 990E0-78R52-000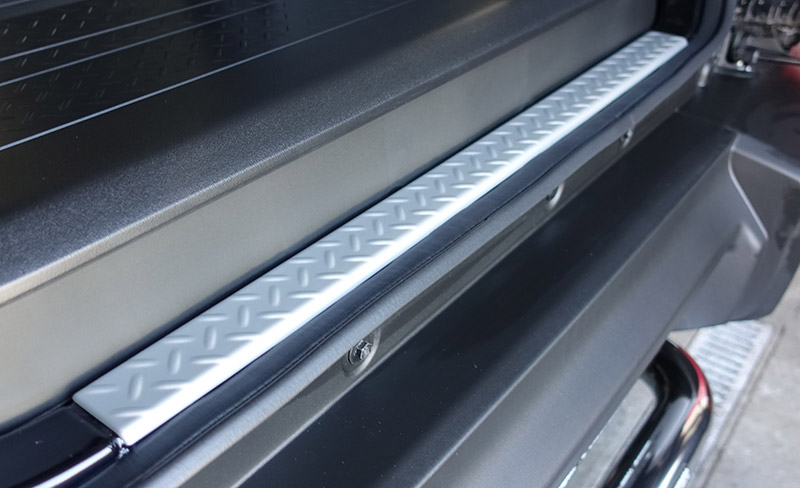 I believe this needs to be cut down for certain markets for child seat restraints to be accommodated. There are other forms to this e.g. a camo style one which I will also endeavour to catalogue here.
PM2.5 cabin filter: 99250-78R00-000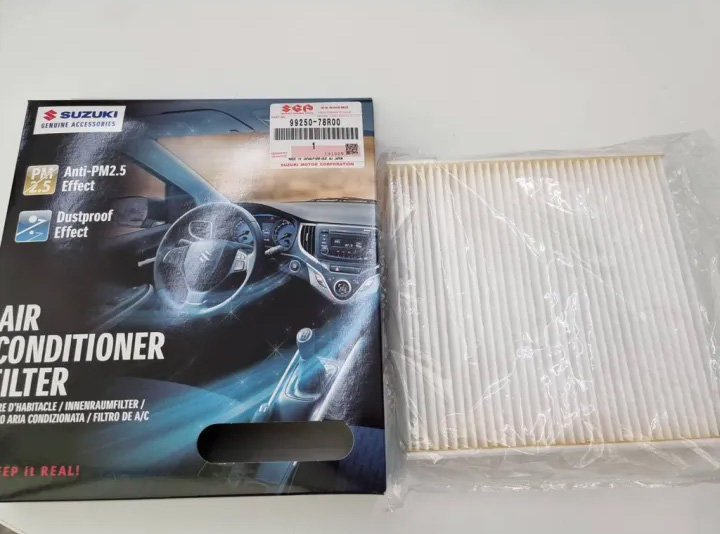 This is the PM2.5 filtering cabin filter. Apparently some markets do not come with a cabin filter fitted (they do in Australia). Other filter options are listed in my collection of service items.
---
Floor and boot mats
Note that all floor mats are specific to both transmission and also hand of drive. Factory floor mat sets are both front and rear mats.
Eco carpet mats: 75901-78R40-000 (RHD manual), 75901-78R50-000 (RHD auto), 75901-78R00-000 (LHD manual), 75901-78R10-000 (LHD auto)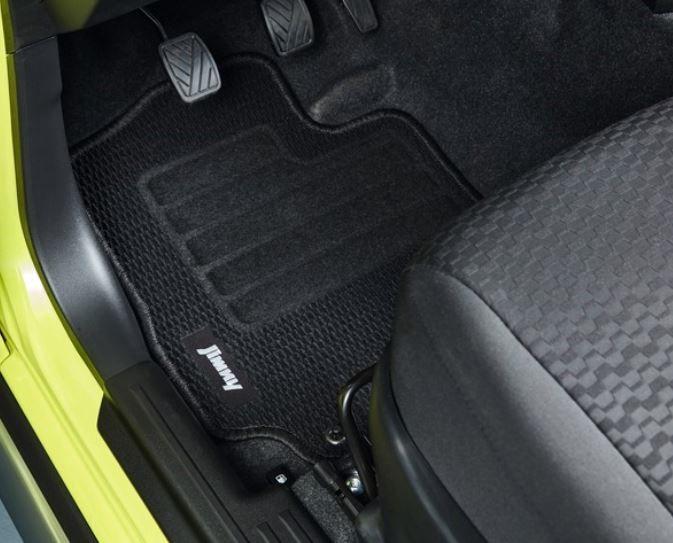 The eco floor mats have a bit of texture to them. Carpet mats might not be ideal for heavy 4wd use but might be nicer for you if you stick to more city streets.
Deluxe carpet mats: 75901-77RA0-000 (RHD manual), 75901-77RB0-000 (RHD auto), 75901-77R80-000 (LHD manual), 75901-77R90-000 (LHD auto)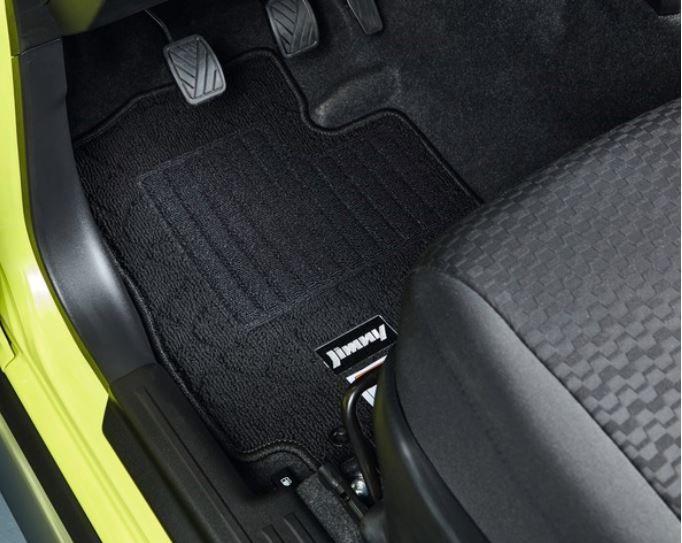 The deluxe mats have a different and more subtle carpet texture. Same comments apply regarding 4wd use versus city use as the eco mats.
Rubber floor mats: 75901-77R60-000 (RHD manual), 75901-77R70-000 (RHD auto), 75901-78R60-000 (LHD manual), 75901-78R70-000 (LHD auto)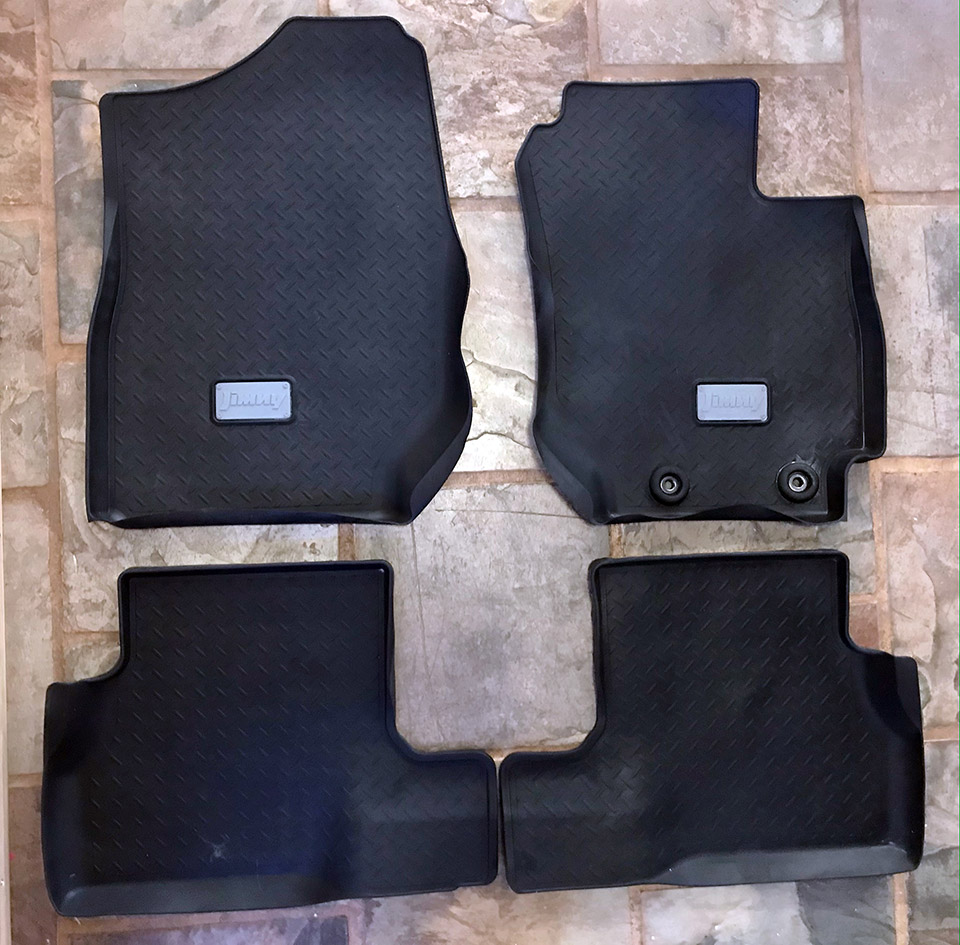 I had these; while they are rubber mats their coverage is not as much as most aftermarket 4wd oriented mats. They do match the texture used for some of the other rubber mats e.g. the rubber boot mat.
Rubber boot mat: 990E0-78R30-002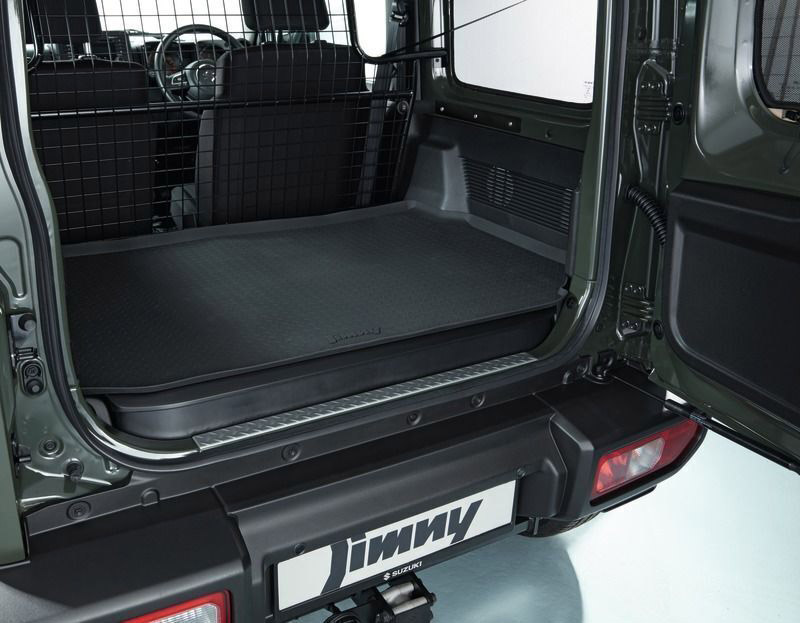 I also had this, it's a great way to stop things sliding around on the back of the seats when they are folded down. It also rolls away and fits behind the seats if you need to carry passengers. Despite owning it for several years I have zero photos that feature it, however!
Large rear tray: 990E0-78R30-001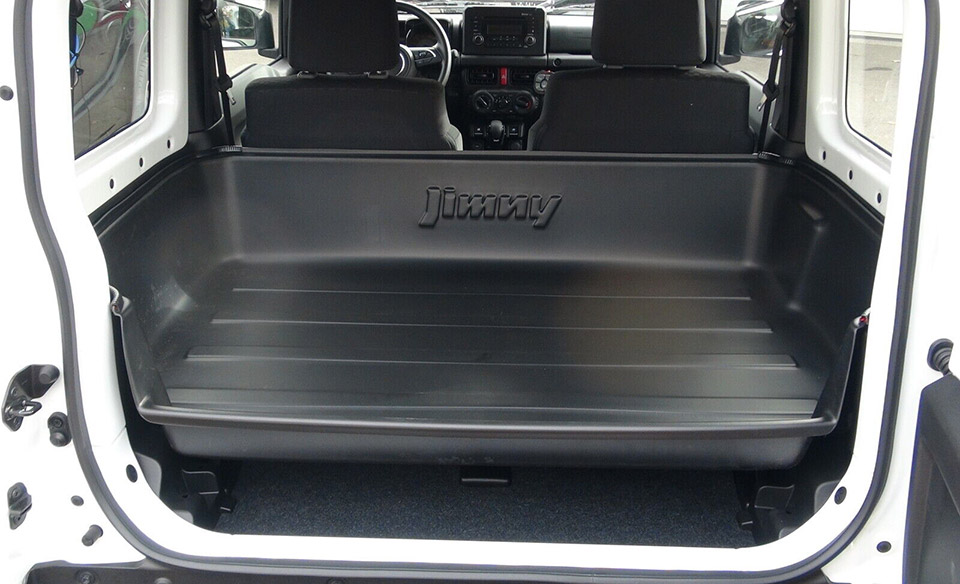 Solid plastic tray to keep things in the back contained.
Flexible boot liner: 990E0-78R48-003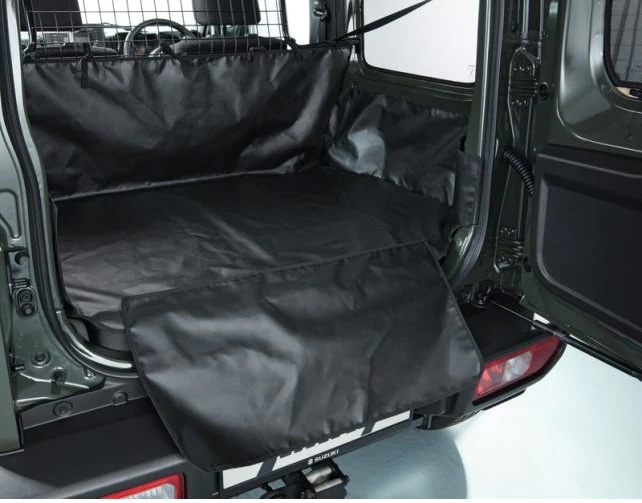 Fabric boot liner, designed for minimising pet hair and the like.
---
Luggage/load carrying – interior
Listing children's seats although their legality depends on your market so I won't highlight them.
Baby seat "Baby safe i-SIZE": 88501-77R00-000
Child seat "Duo Plus": 990E0-59J56-000
Child seat "Kidfix XP": 990E0-59J25-002
Cargo barrier – 4 seater: 990E0-78R48-000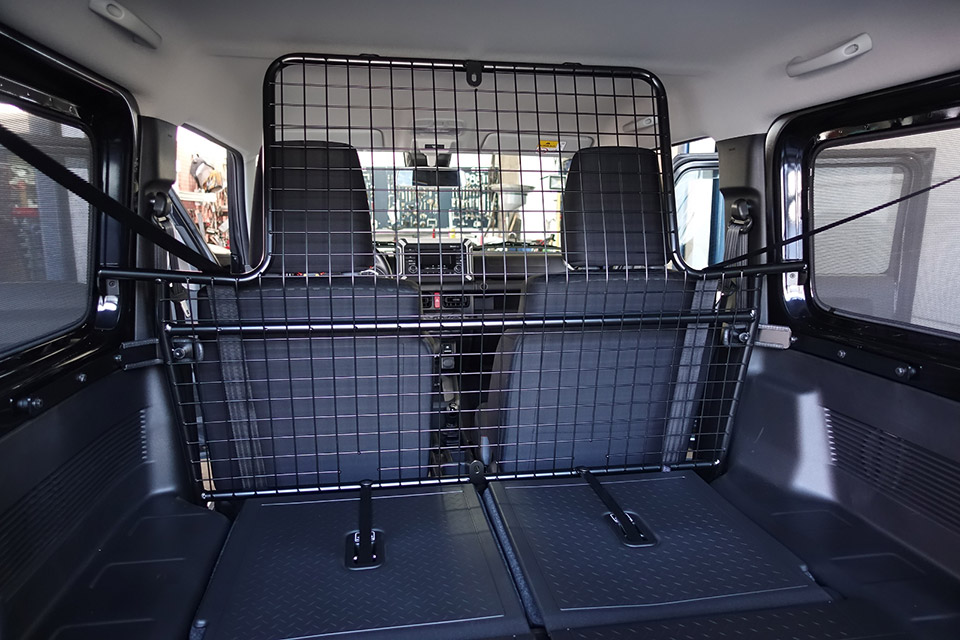 Note this barrier was removed from sale in the Australian market due to not meeting relevant safety standards. Since we have different standards to the rest of the world this doesn't necessarily make it unsafe per se, but not a legit luggage restraint barrier here. Very hard to buy in Australia (except used) and prohibitively expensive to personally import.
Rear seat protective cover: 990E0-78R44-000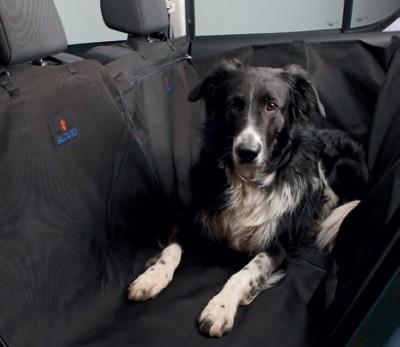 Hard to tell if this is Jimny specific. The part number looks to be, but the various images of it online make it look like the other Suzuki generic rear seat protectors. Another way to minimise dog hair, this time if you want your pooch to occupy the rear seats in their regular position rather than folded flat.
Cargo tray, small: 990E0-78R30-000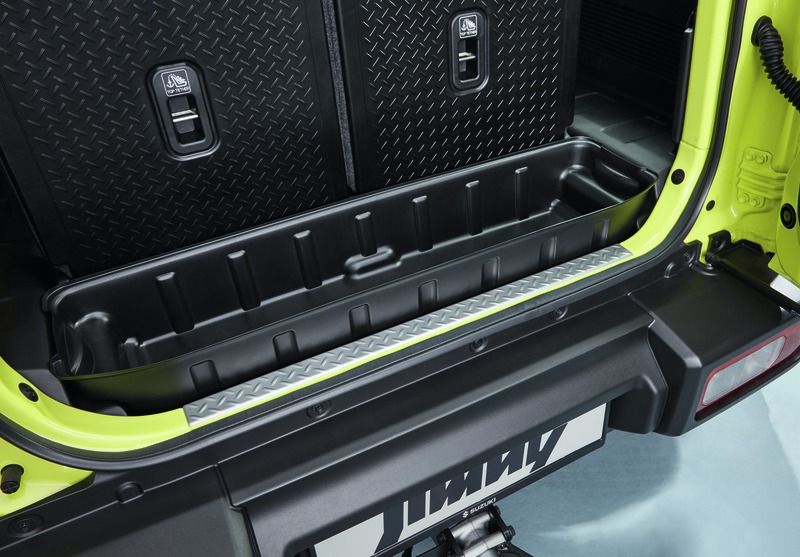 Rear small luggage box without a lid might be something you're looking for – in this case you're in luck!
Rear luggage box: 75401-77R00-000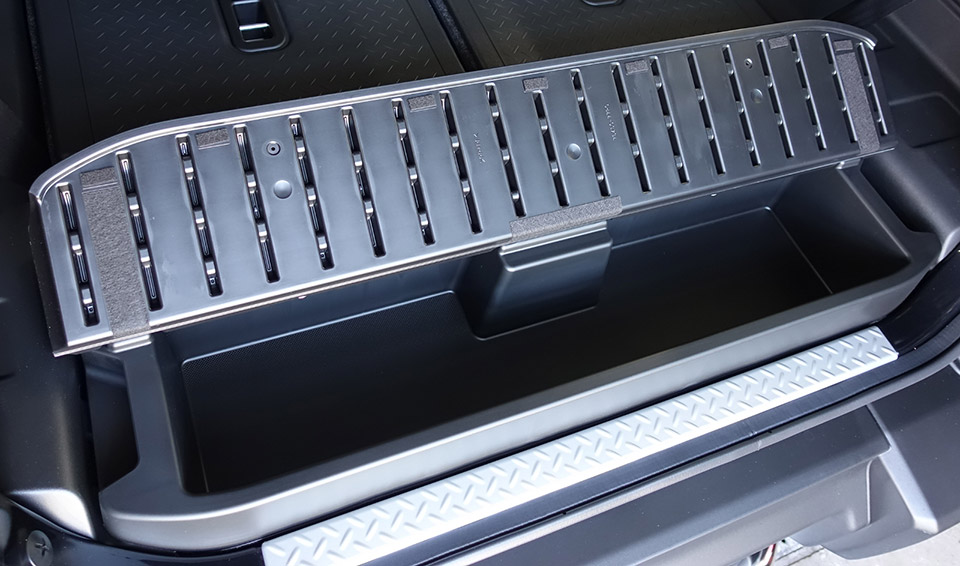 Factory fitment to Australian Jimnys but not included in some other markets. You may buy a 2nd hand one without the box, too, and this is the part number you need to get a new one.
Luggage tiedown hooks (x4): 9915F-78R00-000
These are the factory heavy duty tiedowns for the M6 threaded points in the back of the boot opening and also in the rear passengers footwells. They are very expensive for what they are, so I have explored a bunch of options here. They do have neat locating tabs that work with the little locating holes, and little spacers to have everything sit just right, though. Maximum load is specified at 5 kg.
Coloured luggage hooks (x2?): 99160-78R00-001 (clear), 99160-78R00-002 (green), 99160-78R00-003 (blue), 99160-78R00-004 (yellow)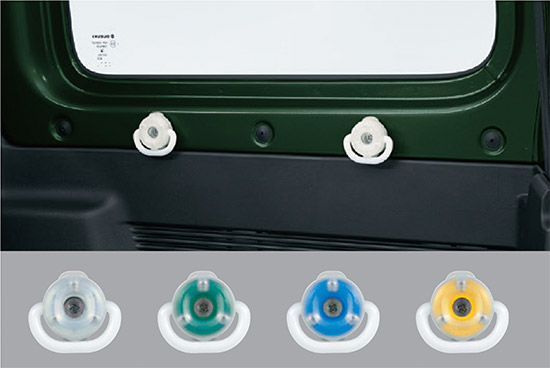 Not sure how many come with these – the pictures illustrate 2, but 4 are mentioned in other brochures. Max load of 0.5 kg for these so not hugely strong.
Rear cargo netting: 99152-78R10-000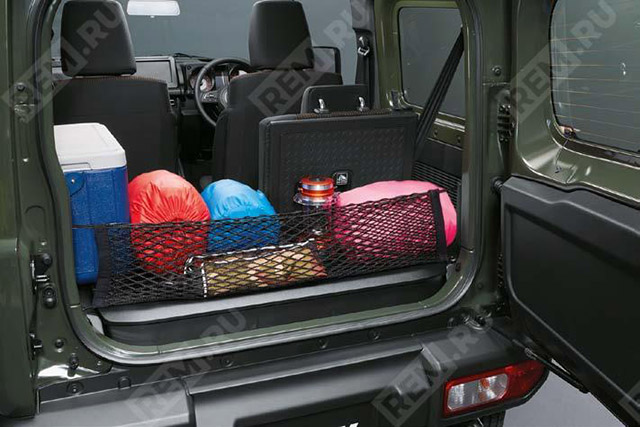 Stops things falling out the back door when you open the boot.
Luggage area cover: 99152-78R00-000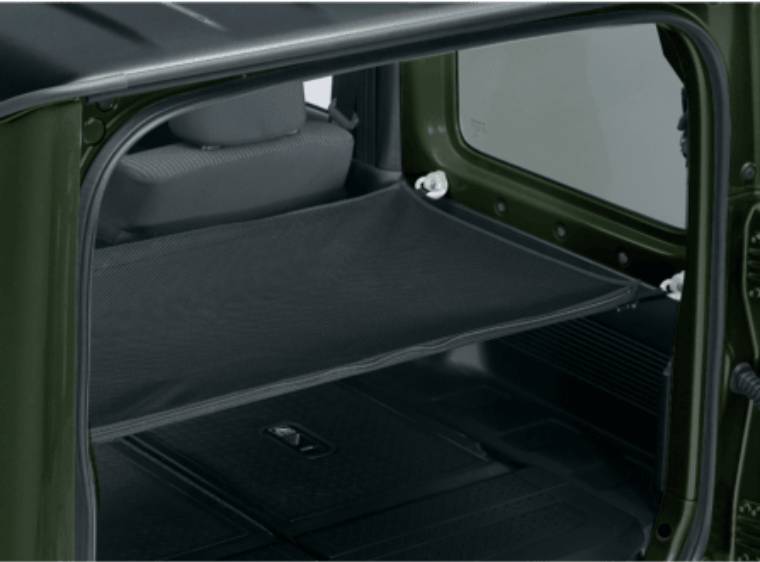 Requires the utility coloured hooks to attach to the load points under the window.
Side storage box: 9915C-78R00-000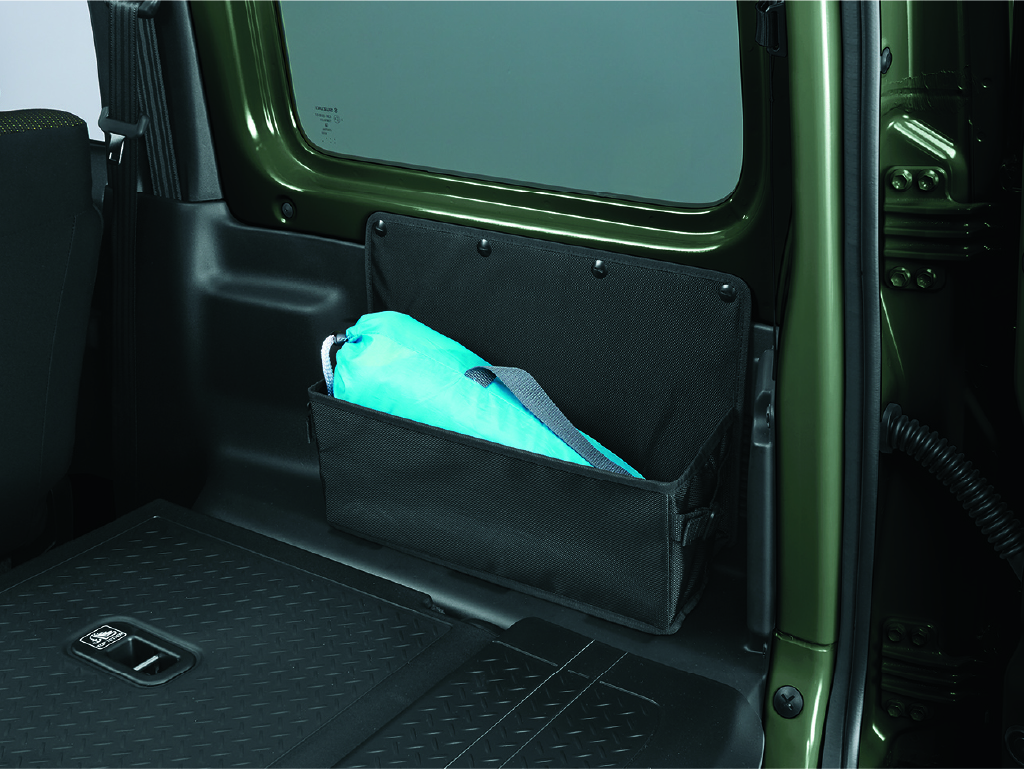 Two piece feed set of side luggage boxes. Attaches to the backmost 4 holes under the windows on each side in the back.
---
Luggage/load carrying – exterior
Rear bike carrier for towbar: 990E0-59J22-000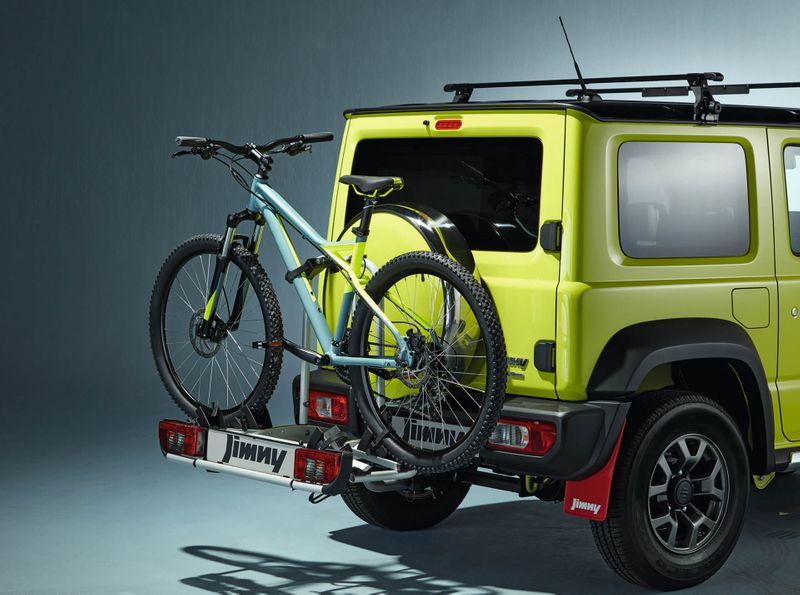 May actually stick out too far to work with Australian load dimension limits. Does provide a relatively secure attachment for bikes, and also replicates taillights and provides an area for a full sized replacement numberplate. Not seen them for sale in Australia and other aftermarket bike racks would be my choice.
Factory roof racks: 78901-78R10-000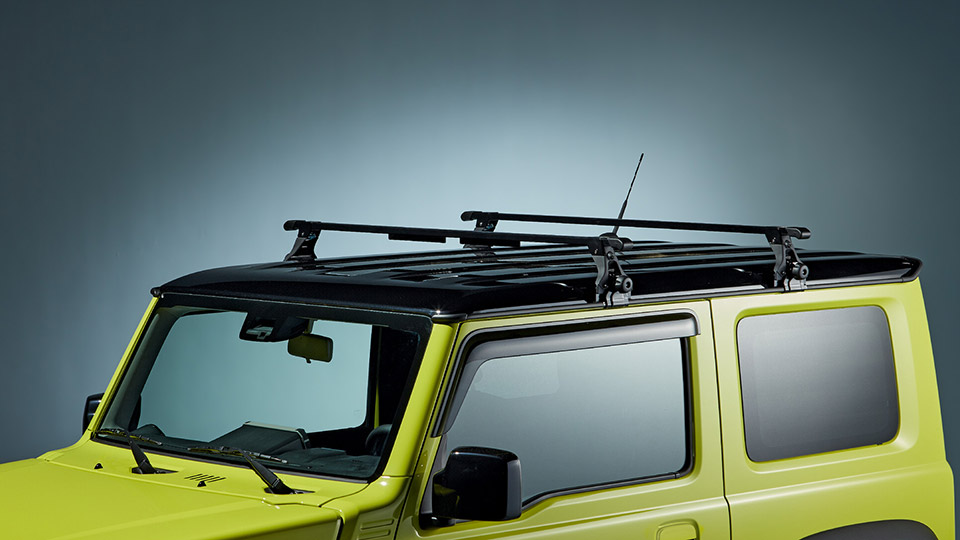 Factory roof racks. They work, although they might be not the easiest for fitting other things like awnings to. They include small wind deflectors which is a nice touch. Note that these, like all other Jimny roof racks, end up with a roof load limit of 30 kg including rack weight and accessories.
Factory roof basket: 99177-78R00-000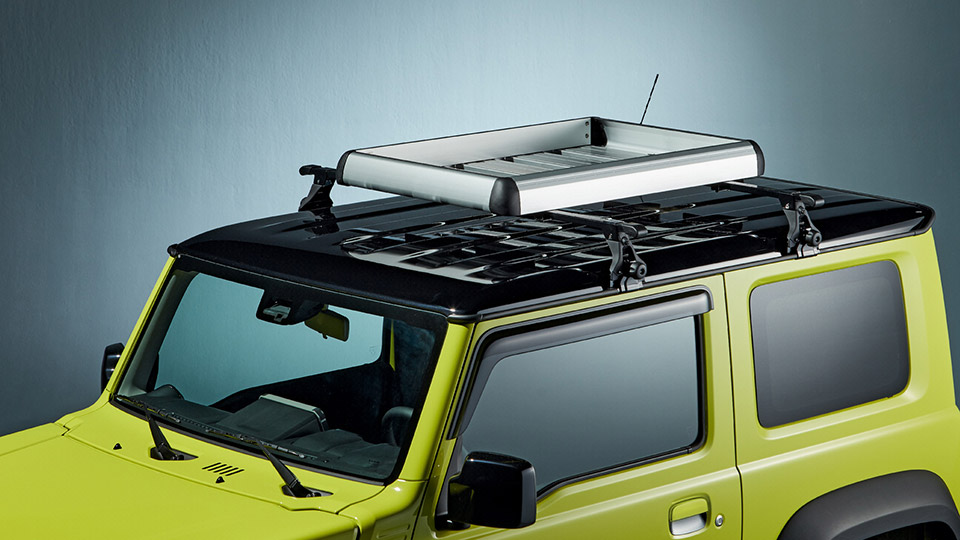 Roof basket/cargo tray. I believe this is an unbranded small Thule aluminium roof basket. Clamps onto the factory bars.
Roof rack bicyle carrier: 9917B-78R00-000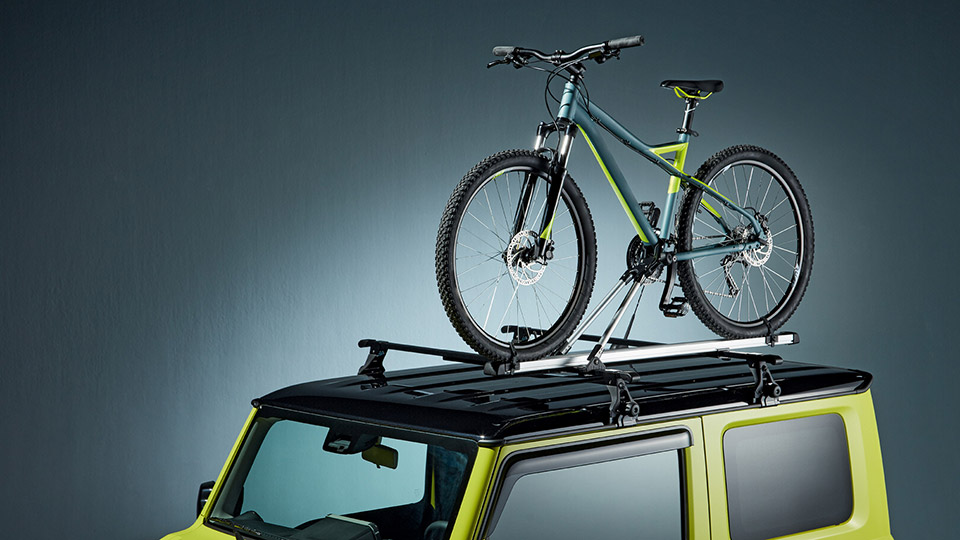 Attaches a single bicycle securely to the roof racks. Is a very innovative way to discover how good your memory is when you go to an undercover car park, drive through or get home to your garage.
Surfboard carrier: 99179-78R00-000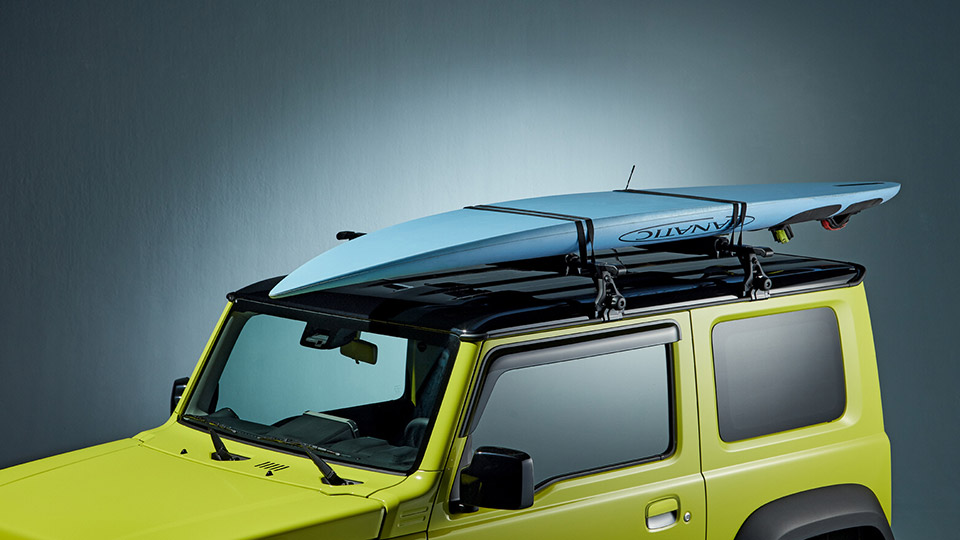 Surf's up and so's your surfboard.
Ski/snowboard carrier: 99178-78R00-000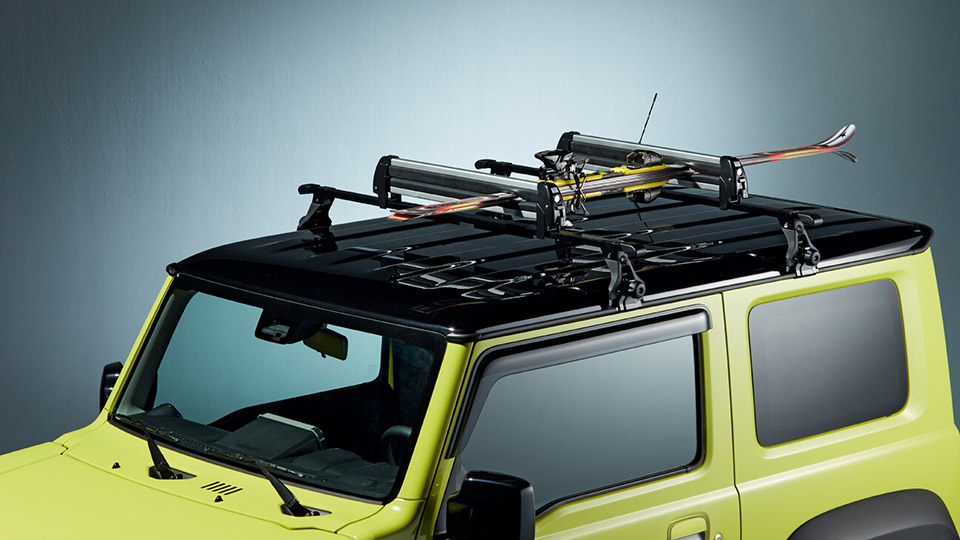 S'no business like snow business.
Towbar (UK/Europe): 72901-78R00-000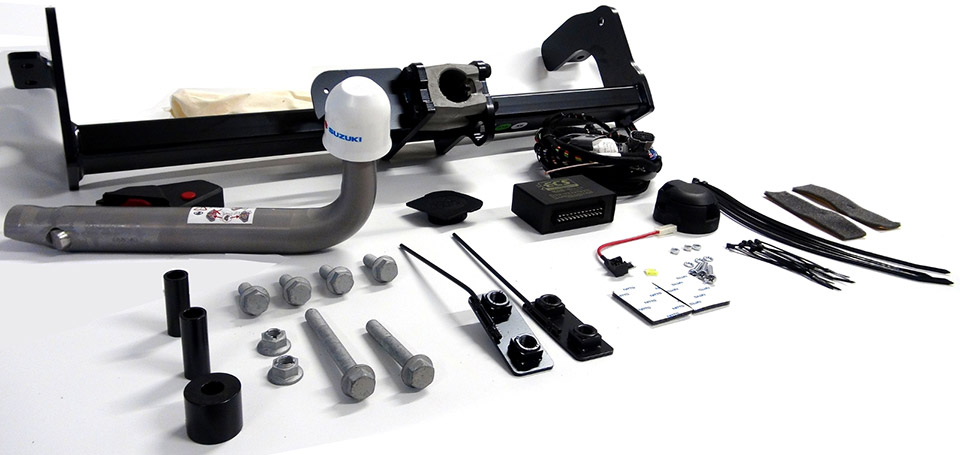 European towbar for the Jimny, seems to include wiring. I have included the part numbers for the wiring below in case you need it for an aftermarket towbar.
Towbar wiring (UK/Europe): 990E0-78R64-000 (7pin, LHD), 990E0-78R65-000 (13pin, LHD), 990E0-78R66-000 (13pin, RHD), 990E0-62J41-000 (7 pin plug to 13 pin socket), 990E0-79J67-000 (13 pin plug to 7 pin socket)
Look, this stuff is annoying to find a photo of, so just imagine a big bundle of wires and a little solid state relay box.
Towbar (Australia): 72901-01709-P03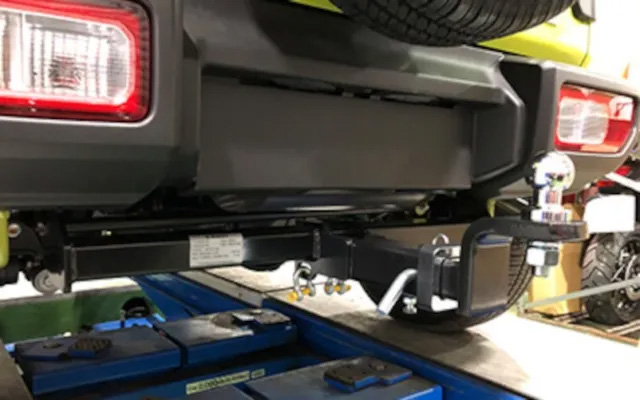 Not the best towbar for the Jimny due to how far it sticks out, though that does help clear the spare tyre for a hitch mounted bike rack. Sellers also don't usually include pictures of it so I had to use an image scraped from a prior ebay listing, annoyingly.
Towbar wiring (Australia): 72901-78R10 or 990AA-01709-P03
This is the official wiring harness for Australian cars.
Towbar kit (Australia, towbar plus wiring): 72901-78R10-K01
The above but combined into one part number: towbar kit, plus the wiring.
---
Tools/first aid
LED worklight: 990E0-78R46-000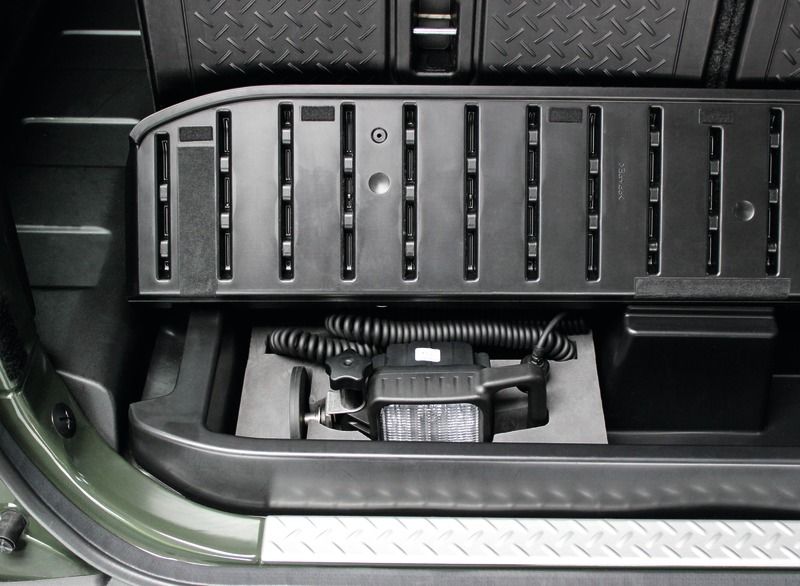 Maybe only UK specific? Fits quite neatly into a foam cutout designed for fitting the luggage storage box.
First aid kit: 990E0-61M79-000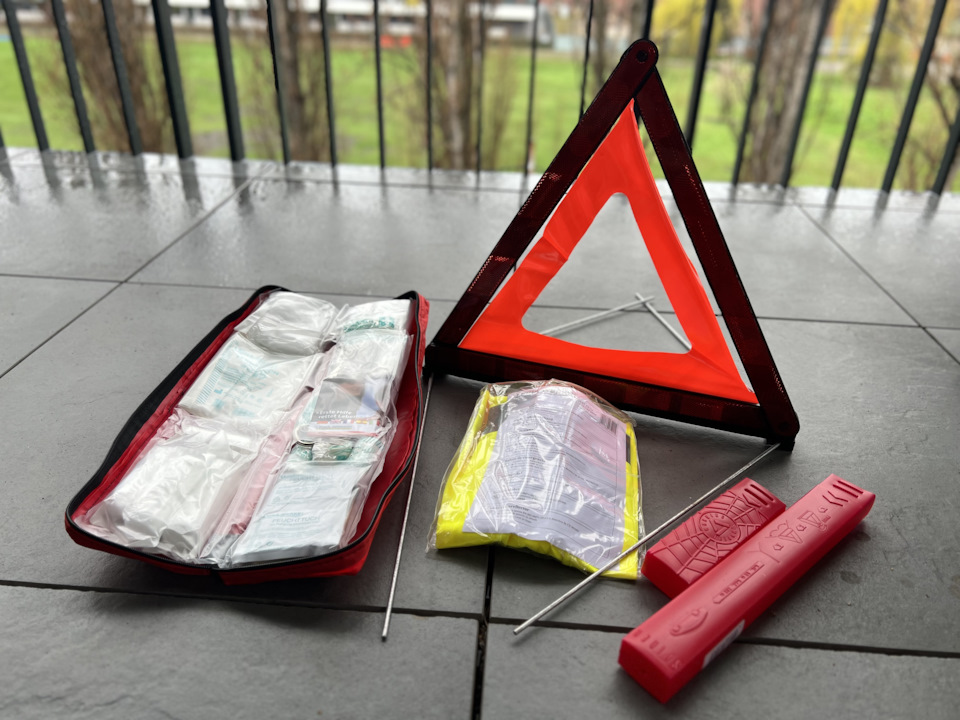 Comes with a reflective triangle plus some first aid supplies. All fits in quite a neat small (but long) pouch.
LED flashlight: 990F0-JYLED-000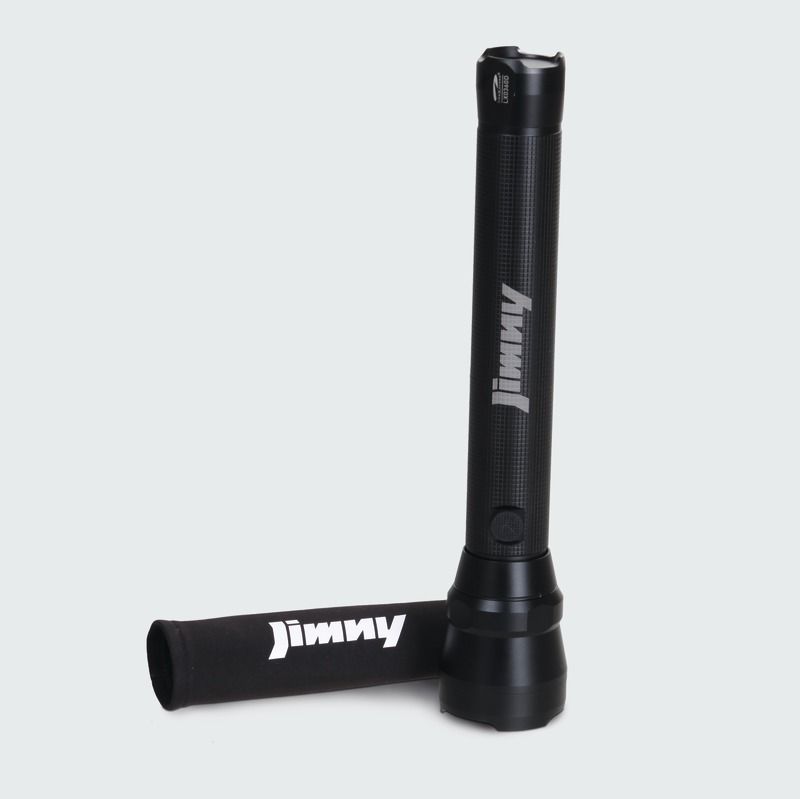 Complete with removable fabric grip, this is an LED torch capable of 620 lumens and uses 3xD cell batteries. 820 g weight prior to batteries so presumably doubles as a self defense item.
Outdoor kit: 990F0-JYKT1-000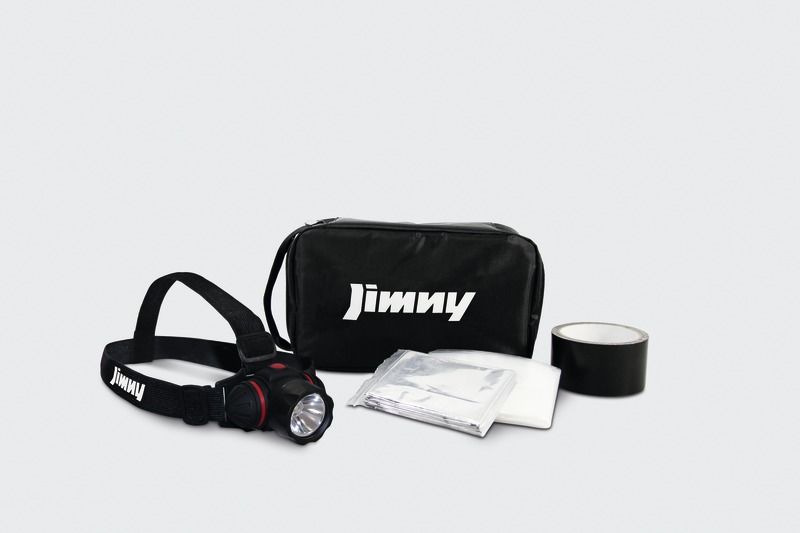 Inside a handy storage pouch is a head torch, mylar blanket, rain poncho and emergency black tape. Head torch appears to take 3xAAA batteries.
---
Electrical
Interior light upgrade LED: 99000-99069-B08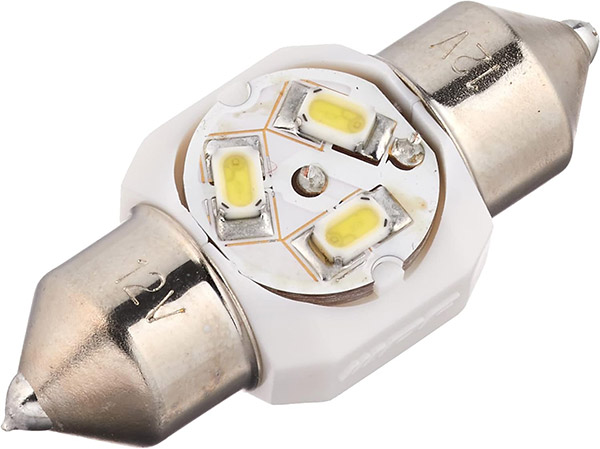 Upgrades front interior light to an LED, 35 lumen. Might be better than the ultra bright aftermarket LEDs that people (including me) seem to install.
USB socket to fit centre console for rear seat passengers: 990E0-78R00-USB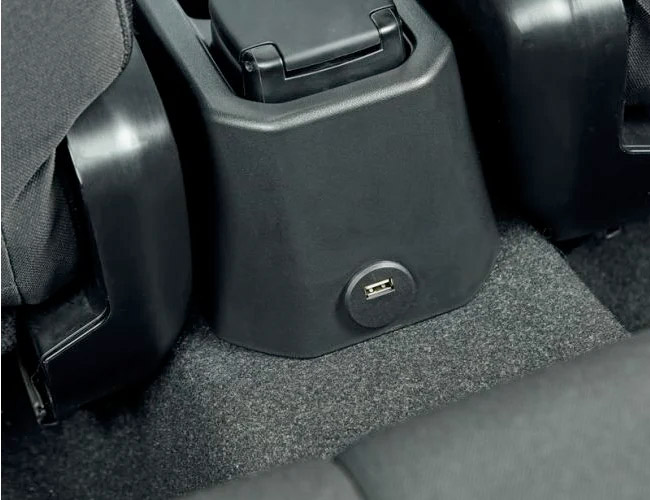 Neat option to have a USB port accessible for rear seat passengers. UK only?
12V socket for rear of lower specification vehicles: 990E0-78R00-12V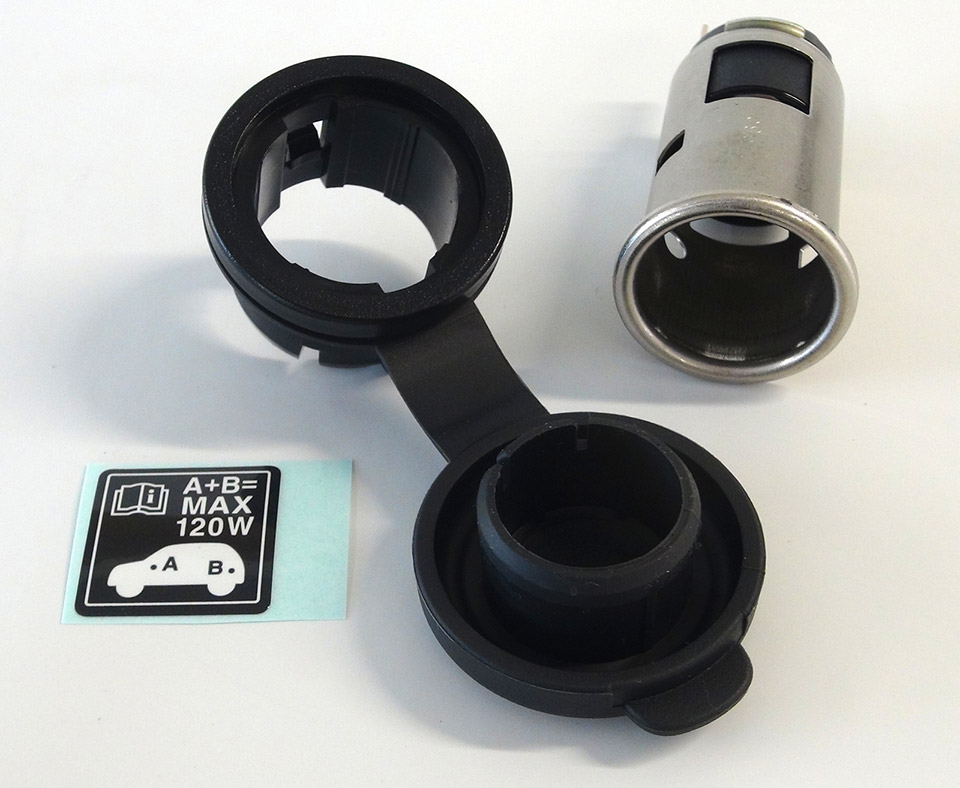 Lites in Australia, and some of the lower spec cars elsewhere in the world, don't come with a 12V socket in the rear. The wiring is all there, but you just need the socket to put in the rear trim. Comes complete with the warning sticker regarding maximum load for this circuit which is a neat touch.
Rear parking sensors: 990E0-78R53-000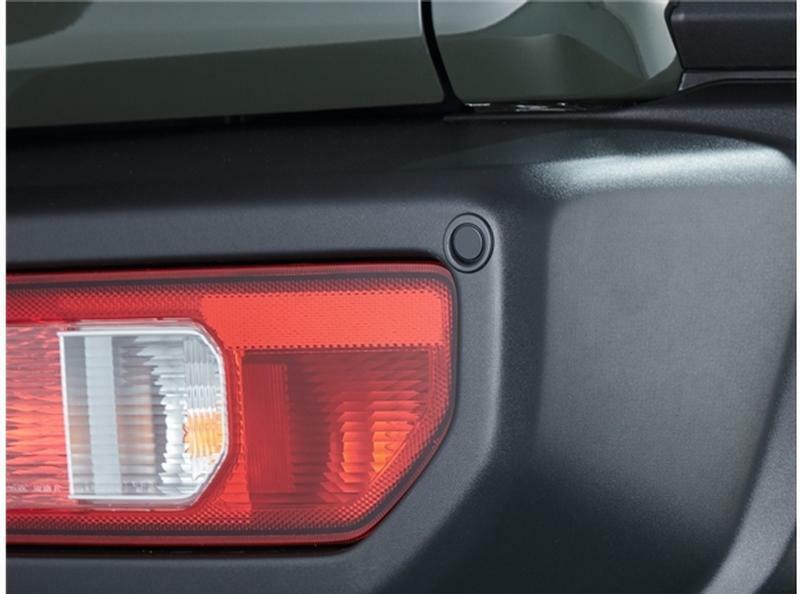 Ultrasonic sensors which directly hook up to the Jimny's electrical system. Requires 4 sensors to be installed in the rear bumper (obviously). Useful if you like parking sensors, especially in markets which do not come with a reverse camera.
Rain sensor: 990E0-65J81-035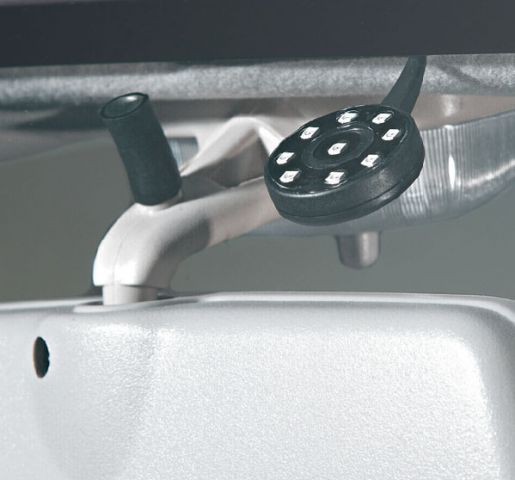 Comes with a rain sensor you attach to the windscreen and provides you rain sensing wipers. Not cheap and I haven't actually seen anyone with it installed, but it is an option.
Battery charger: 990E0-OPTIM-CAR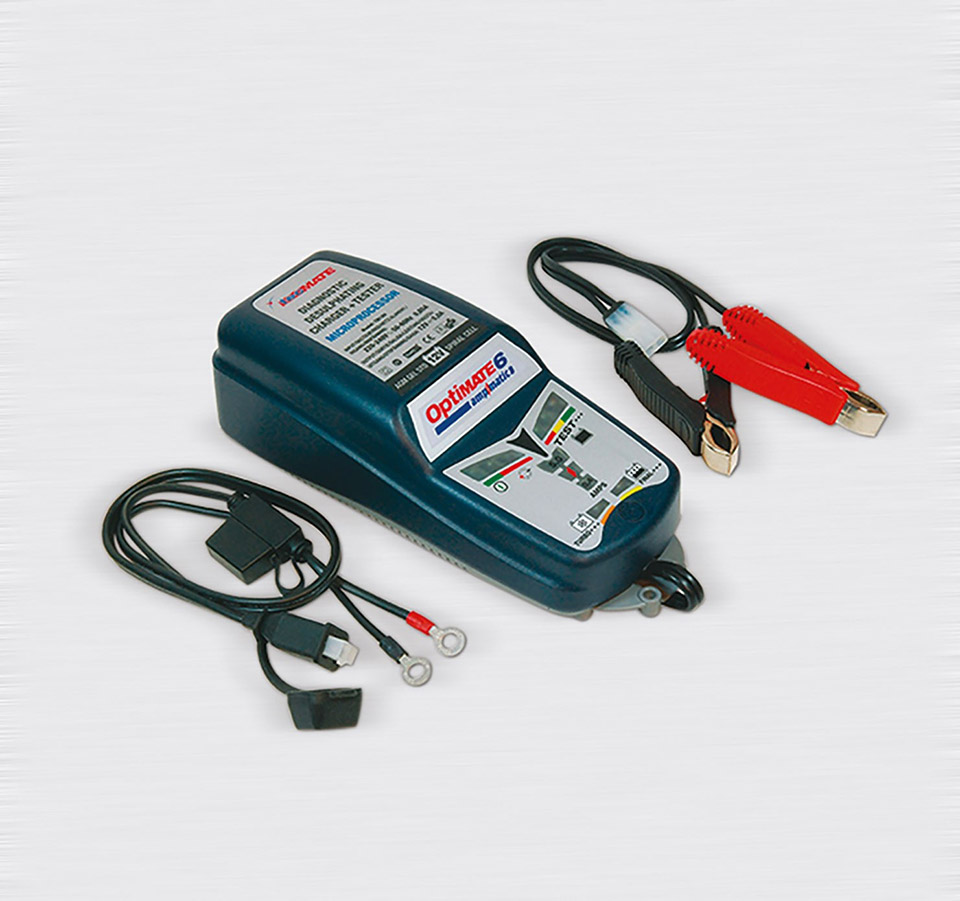 Not really Jimny specific but it's included in a bunch of accessory catalogues so I'll include it here. Apparently an OptiMate 6 Ampmatic car charger. Includes leads you can leave connected to the battery permanently as well as alligator clip options.
Footwell illumination package: 99213-78R00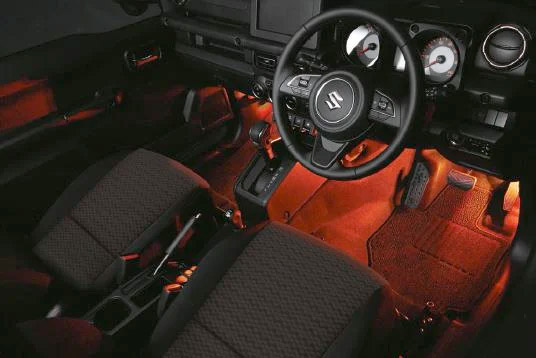 Illuminates the footwell of the car using LEDs. Lets you cycle through multiple colours but also lights up white if you open a door.
Glovebox illumination: 99213-78R10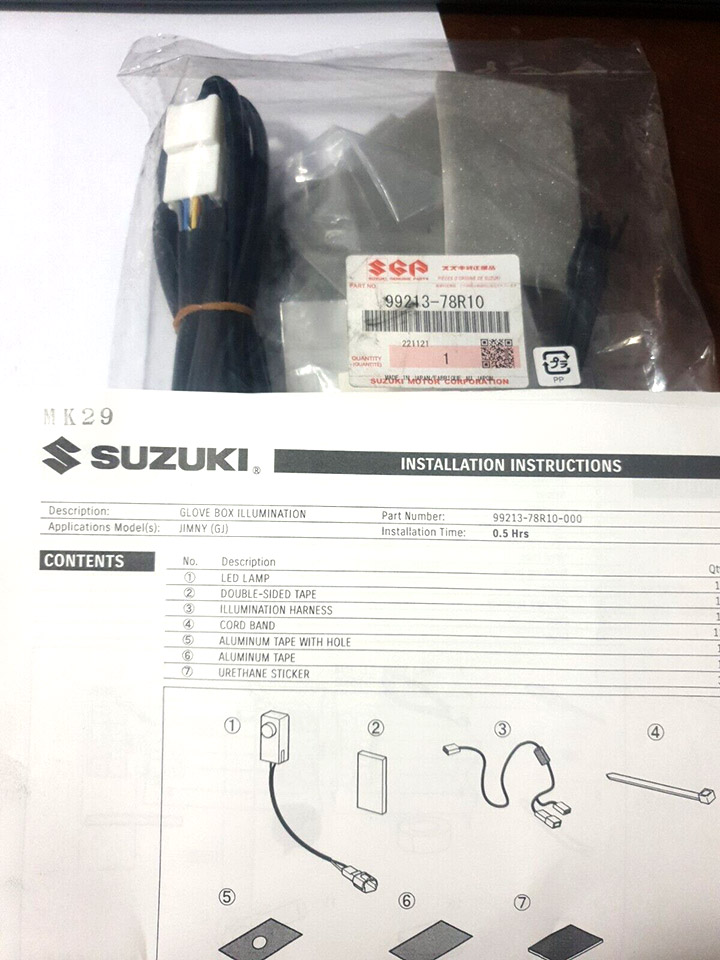 It illuminates your glovebox. Not much else to say, really.
Interior door handle illumination: 99213-77R10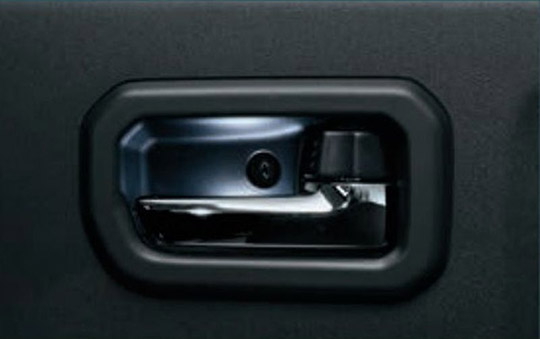 Your door handle, illuminated. Appears to be for both sides.
Door pocket illumination: 99213-77R40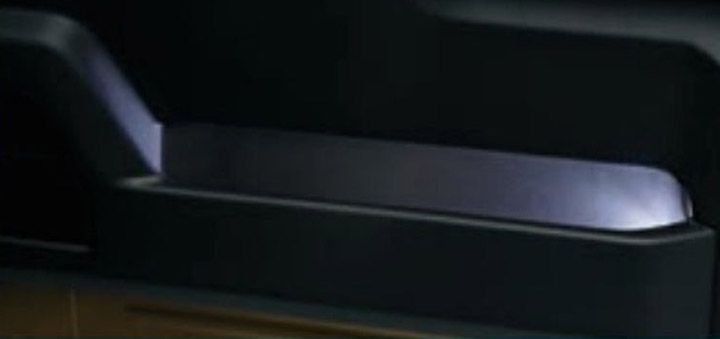 An easy way to illuminate all the garbage you stuff into your door pockets.
Grille logo illumination: 99213-77R01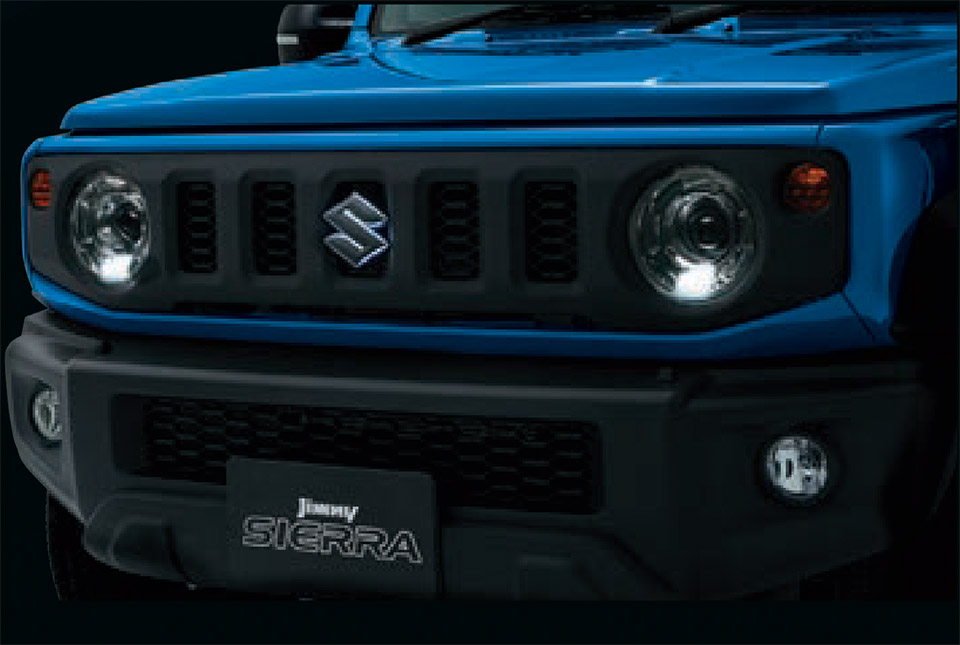 Listed in the Japanese accessories catalogue. It might be possible to obtain through a Japanese dealer and use an exporter to get it to you; they do seem hard to find online.
---
Audio upgrades
Front speaker brackets: 99197-78R00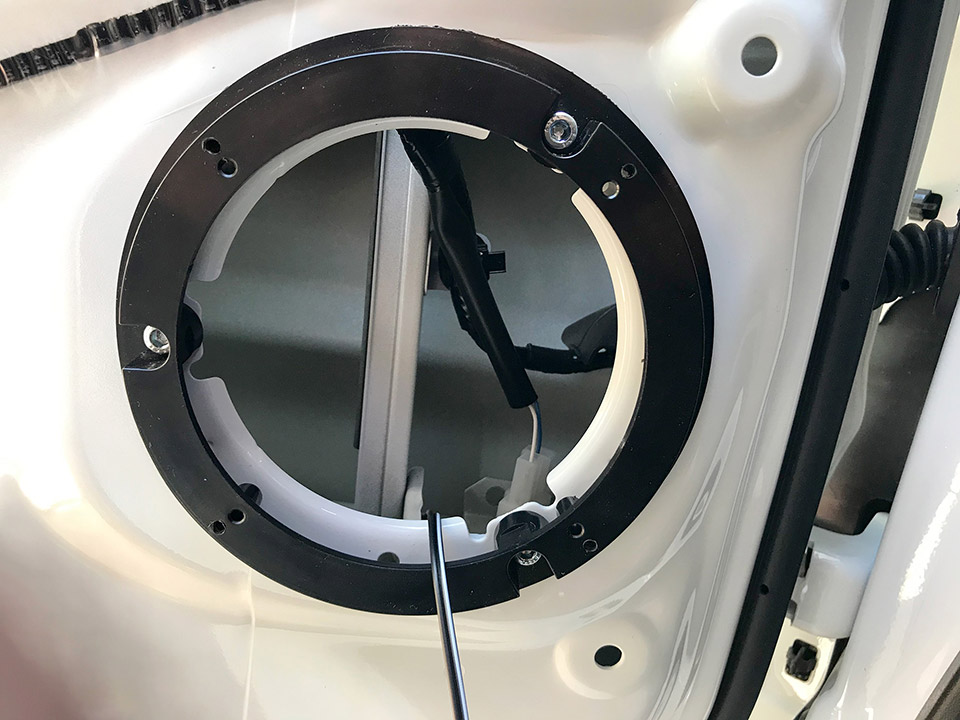 Factory front speaker brackets. Replaces the front speakers, which have an integrated bracket, with a plastic ring suitable for 13cm/5.25″ speakers. Mounting hole pattern suits the factory upgrade Pioneer speakers but can be used with other similar diameter speakers with the use of a drill to change the mounting hole positions.
Rear speaker brackets: 99197-77R00
There is already speaker wires run to each side of the back of the gen4 Jimnys, and holes to suit a bracket to hold a speaker there. The factory brackets work well and also take 13 cm/5.25″ speakers. Again, they are suited for the mounting holes for the factory update Pioneer speakers but they can be drilled to suit others.
Pioneer 13cm speaker set (2 speakers): 99000-79BJ0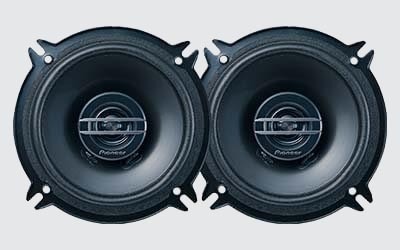 These are Pioneer 13cm speakers, Pioneer part number TS-G1330F, and work with the brackets. Note they are sold as a pair so if adding rear speakers and upgrading the front then you need two sets.
Premium speaker upgrade kit (brackets and speakers): 990AA-01223-PK8
The above but combined together.
Underseat subwoofer: 990AA-01223-PK2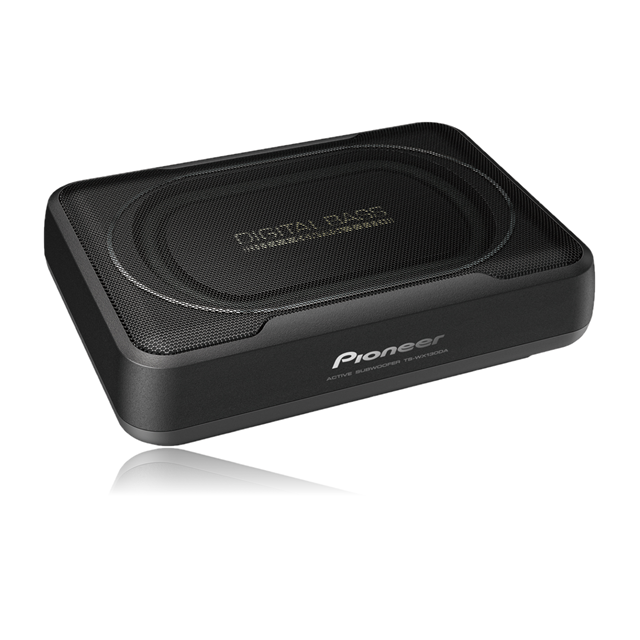 This is a bit elusive! I only have a photo of a whole A4 sheet of accessories for Australia that has a picture of this, and it doesn't look like any underseat subwoofer easily found. I am 99% sure it is a Pioneer 8″ unit, so I've pictured their TS-WX130DA. Hopefully I find someone who stumped for the 'official' upgrade to understand what it is! It isn't listed in other accessories catalogues so it might be a uniquely Australian offering.
---
Apparel
Caps: 990F0-JYCP1-000 (grey), 990F0-JYCP2-000 (camouflage)

With one of these you'll really be aHEAD in showing your love of your Jimny.
Fleece jacket: 990F0-JYFJ1-size (sizes XS-3XL)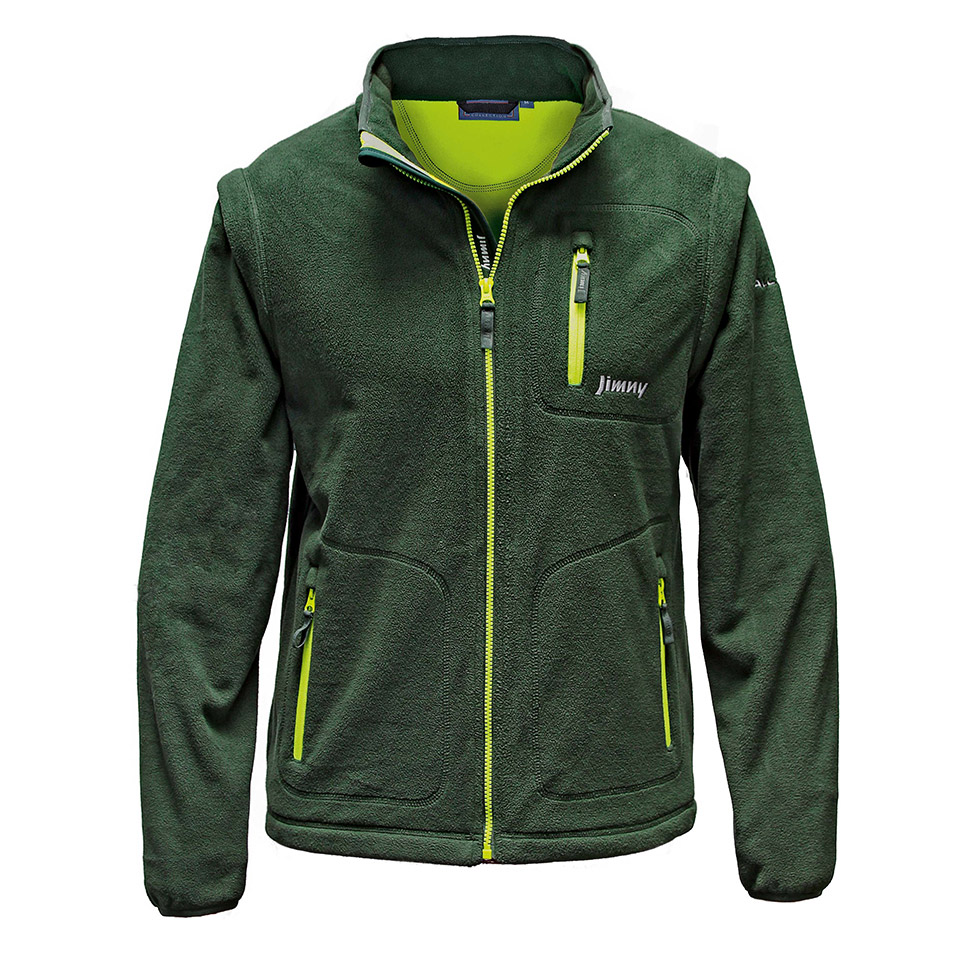 This is a cool combination of both jungle green and kinetic yellow and also looks to be a very good fleece for camping. Just don't leave it around at a meet or someone will take it for themselves!
Tshirts (sizes S-XXL): 990F0-JYFT1-size (jungle green), 990F0-JYFT2-size (kinetic yellow), 990F0-JYFT3-size (camo)

Tshirts to match your Jimnys. Unfortunately no other paint colours represented than the two 'hero' colours of jungle green and kinetic yellow.
Polo shirts, mens cut (sizes S-XXL): 990F0-JYPM1-size (jungle green), 990F0-JYPM2-size (kinetic yellow)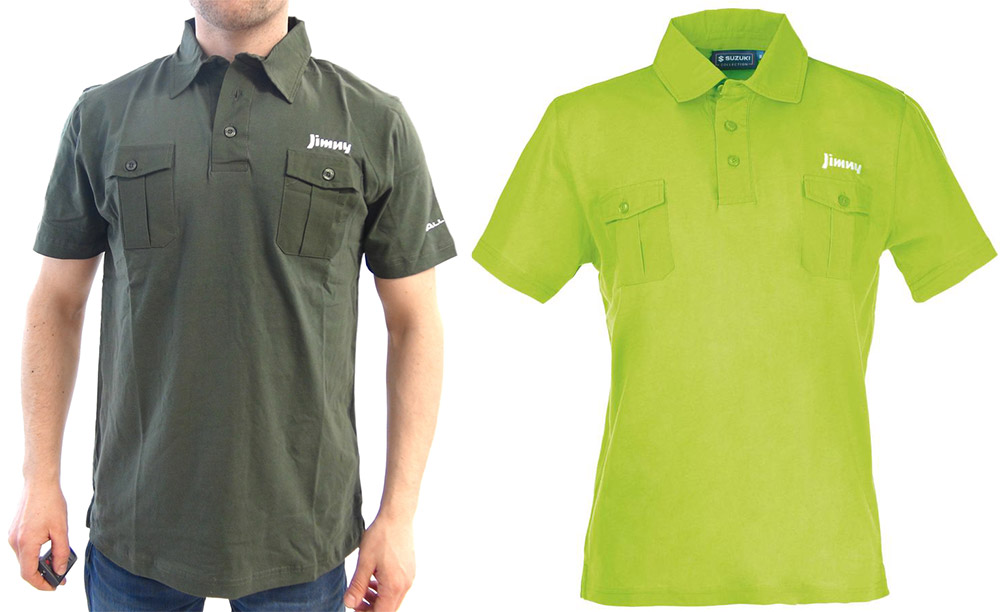 The jungle green shirt seems hard to find, the double pocket detail is pretty neat on these.
Polor shirts, womens cut (sizes XS-XL): 990F0-JYPL1-size (jungle green), 990F0-JYPL2-size (kinetic yellow)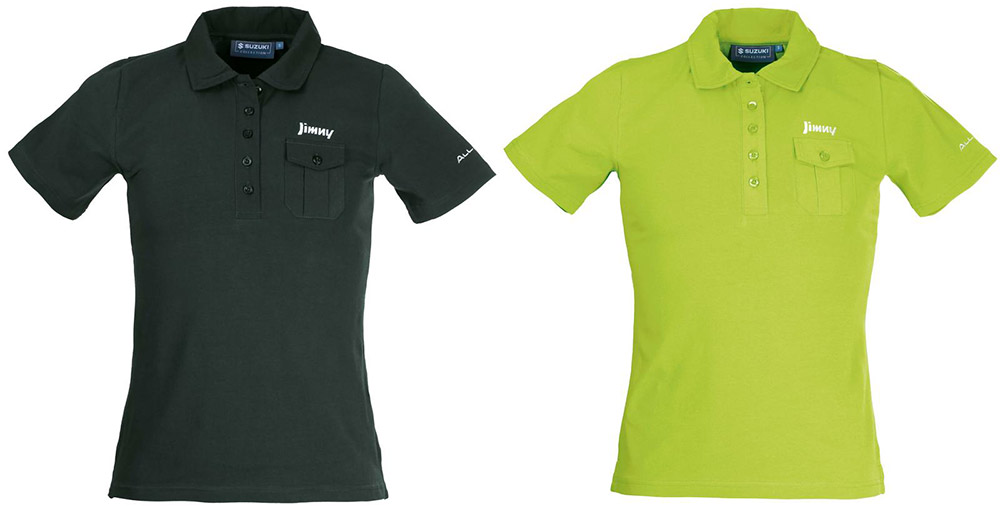 Much like dresses having an insufficiency of pockets, these polos lose one of the two pockets. Once again representing the hero colours of the gen 4 Jimnys.
Watch, outdoors: 990F0-JYWA1-000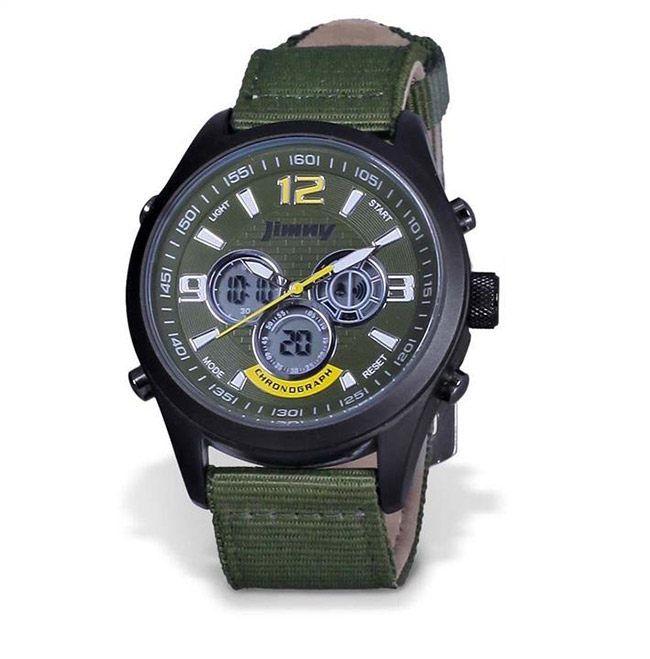 There is also a limited edition G-Shock watch but that's harder to find and never appeared to have an official Suzuki parts number. This one has that so it's obviously cooler by being part of the full parts network.
---
Merchandise/toys
Suzuki gun bag: 990F0-JYGBG-000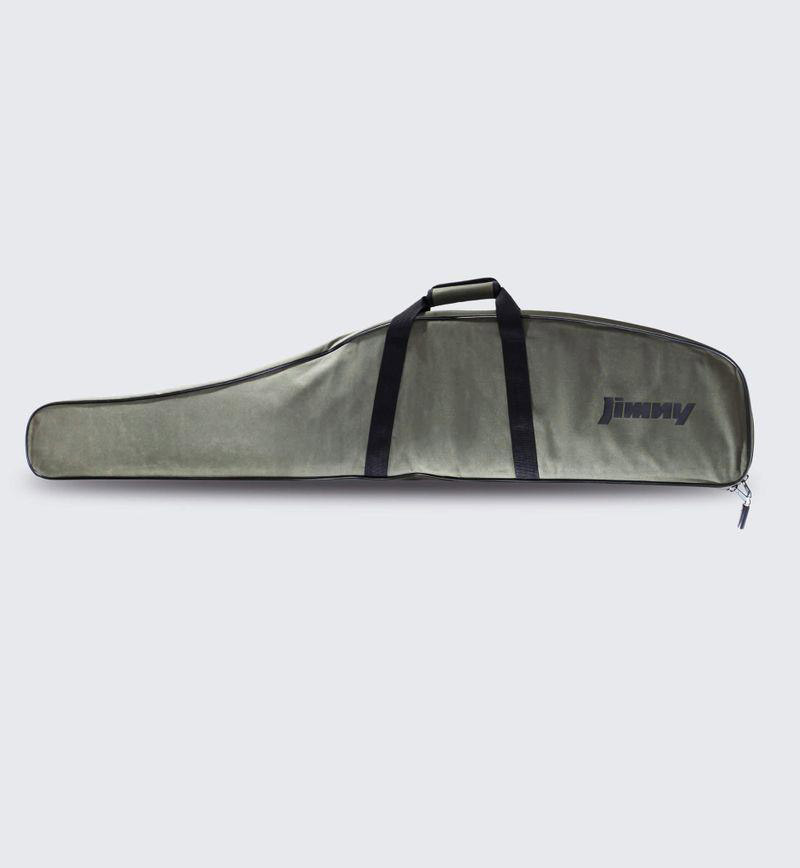 Pretty sure this one is UK only – and quite a unique accessory!
Jimny hiking stool: 990F0-JYWAK-000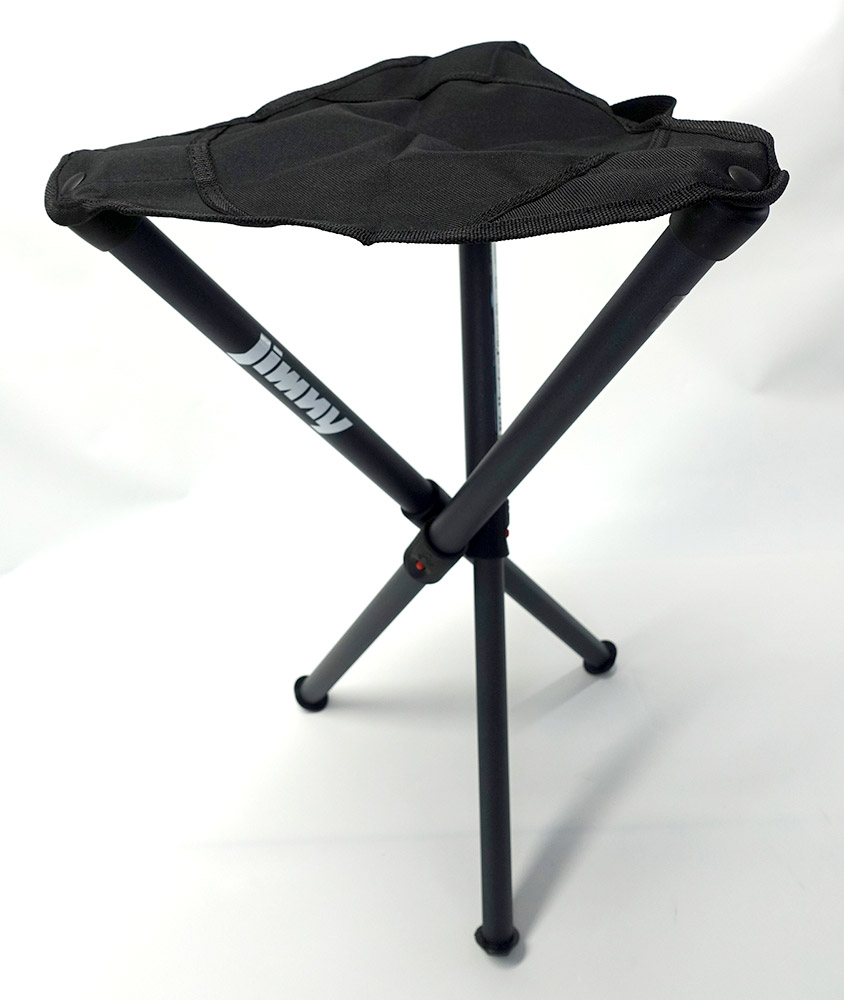 Quite a cool accessory, albeit overpriced compared to unbranded hiking stools. It certainly is Jimny sized and gives you a compact way of having a seat outside of the car anywhere you find yourself!
Jimny hiking poles: 990F0-JYTST-000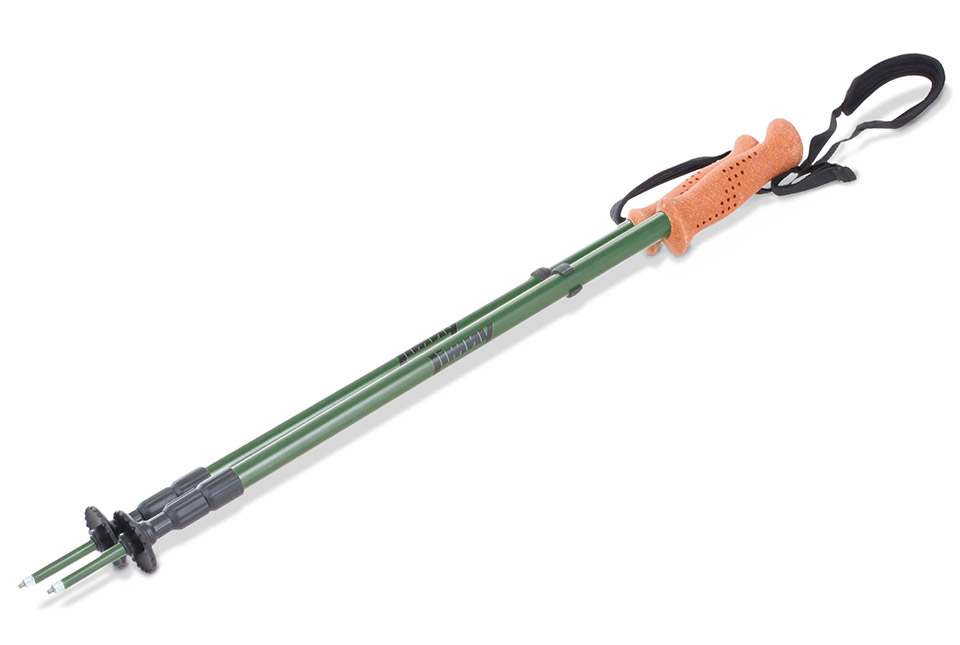 Want to be the coolest Jimny owner on a hike? Jimny hiking poles definitely are going to be the best way to do that!
Key ring: 990F0-JYKEY-000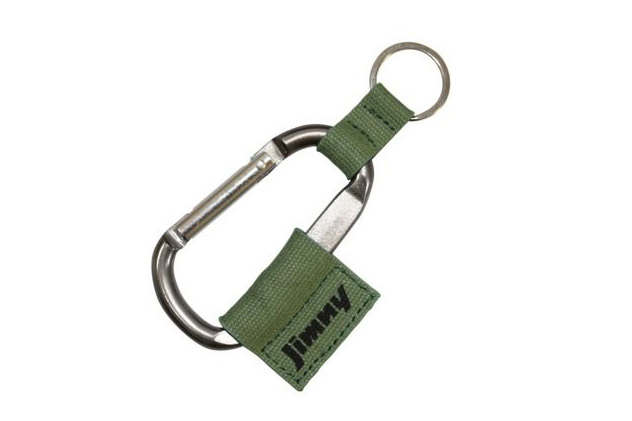 Quite a quite key ring/carabiner to suit your Jimny. Looks like Jungle Green is the only fabric option.
Die cast car, 1970 Jimny: 99000-79ND0-000
An original LJ10 in 1:43 scale diecast replica form.
Die cast car, JB74 Jimny: 99000-79ND0-001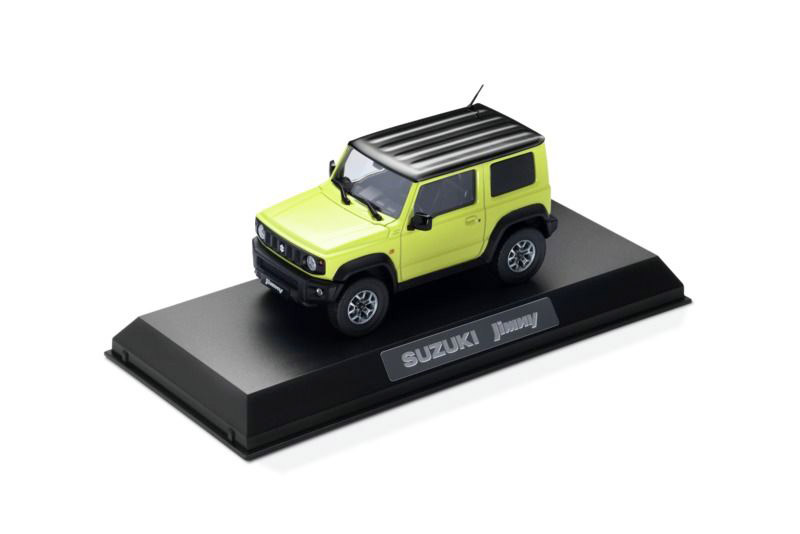 As per the LJ10 above, this is a diecast replica at 1:43 scale. Only appears to be available officially in kinetic yellow.
Pull-back car, kinetic yellow and jungle green: 99000-79NP0-000 and 99000-79NP0-001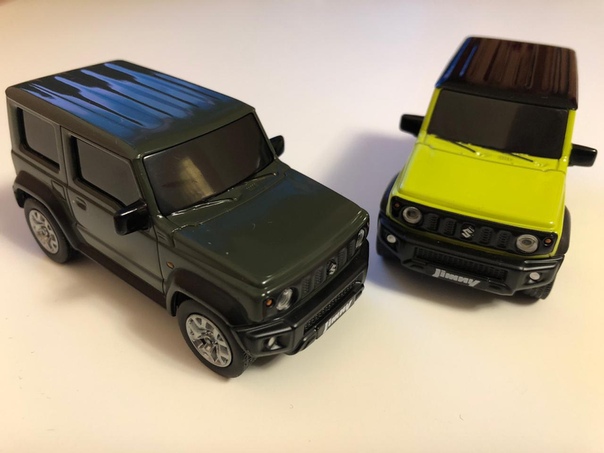 Note the separate part numbers here for kinetic yellow and jungle green; I just chose to use a photo of both together. These are pull back cars as opposed to just static display models. As per other factory models they are 1:43 scale.
Enamel mug: 990F0-JYMG1-000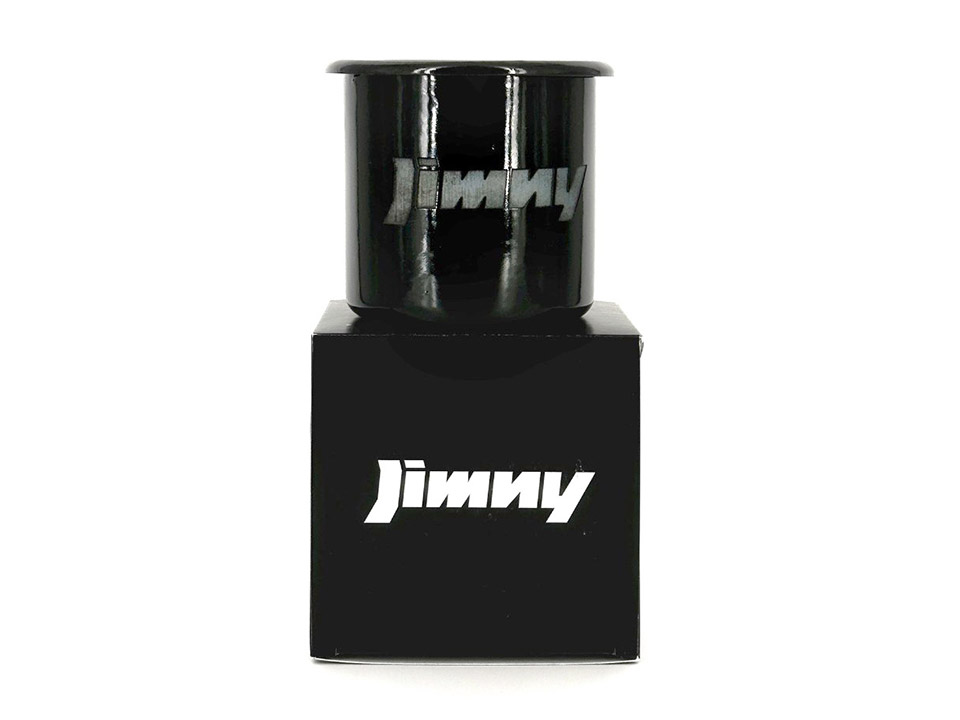 There appear to be a few of these options, I actually have a set of Japanese JB64 and JB74 mugs in kinetic yellow and jungle green. These don't have a part number; I got given them when I bought some Japanese bits direct from Japan.