Paint codes and touching-up
It's really hard to find info on JB74 colours and stuff. The paint codes on the build plate also reference if it's a dual colour or a single colour versus the paint code for the base colour, so I thought I'd consolidate it here.
Not all of these colours are available for Australian delivered Jimnys: we didn't get the black or the silver initially, and as of writing (late July 2022) we don't get the silver but the black is now available.
---
Two tone colours
These have a black roof (bluish black pearl: ZJ3) and the Australian colour range is as follows.
Kinetic yellow
DG5 (base colour ZZB). Touch up single colour: 99000-10315-ZZB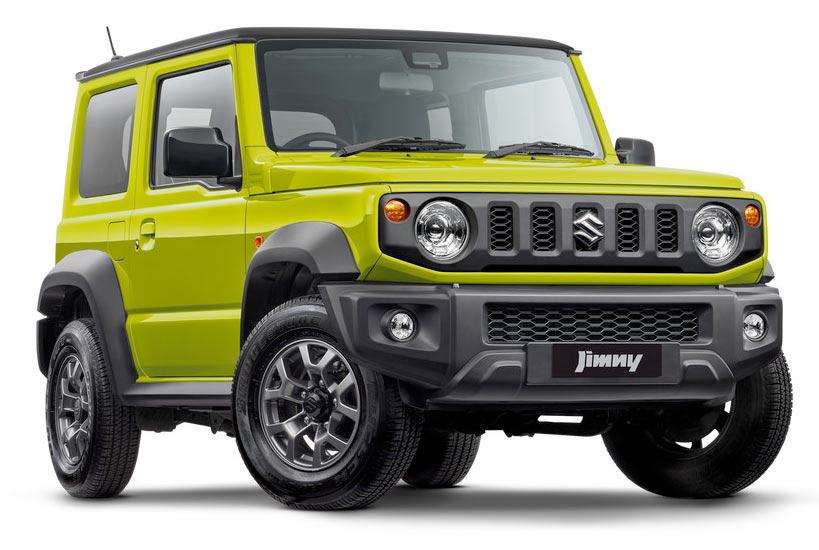 Brisk blue
CZW (base colour ZWY). Touch up twin-colour kit: 99000-10415-ZWY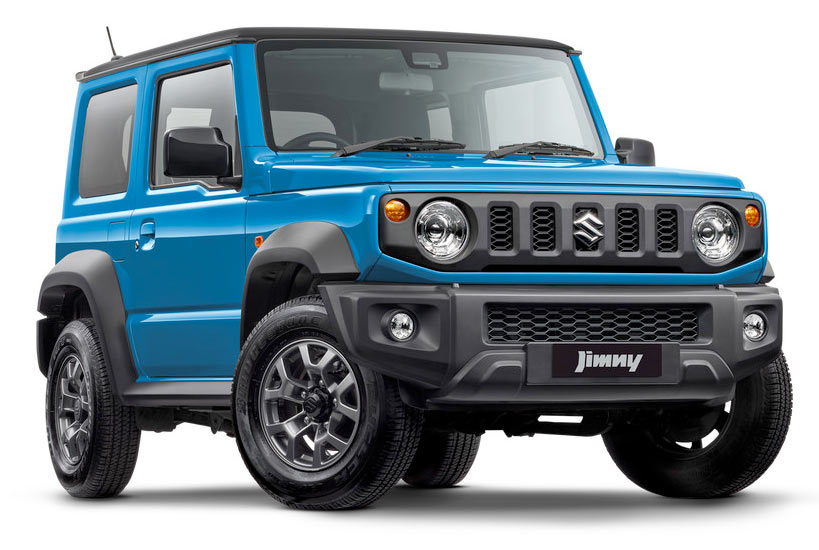 Chiffon ivory
2BW (base colour ZVG). Touch up twin-colour kit: 99000-10315-ZVG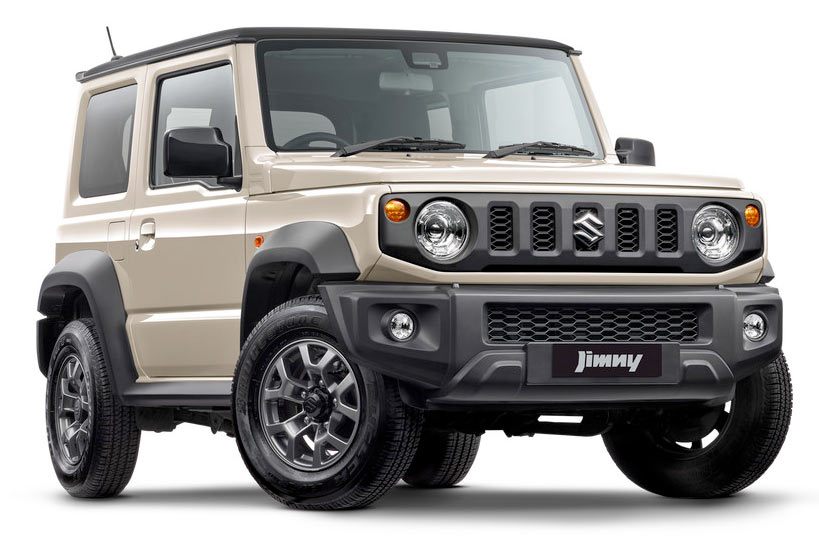 ---
Single tone colours
No black roof (though some people thought this was an option for early cars on these).
Jungle green
ZZC. Touch up paint: 99000-10315-ZZC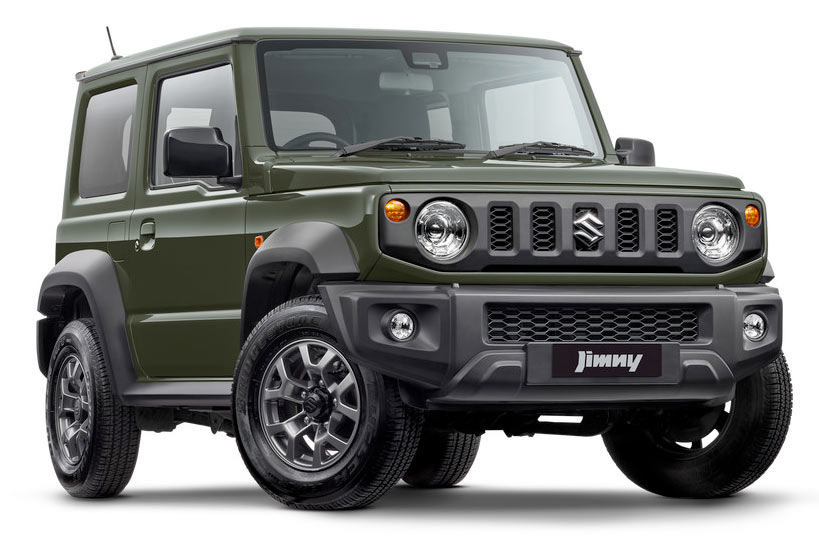 Medium grey
ZVL. Touch up paint: 99000-10315-ZVL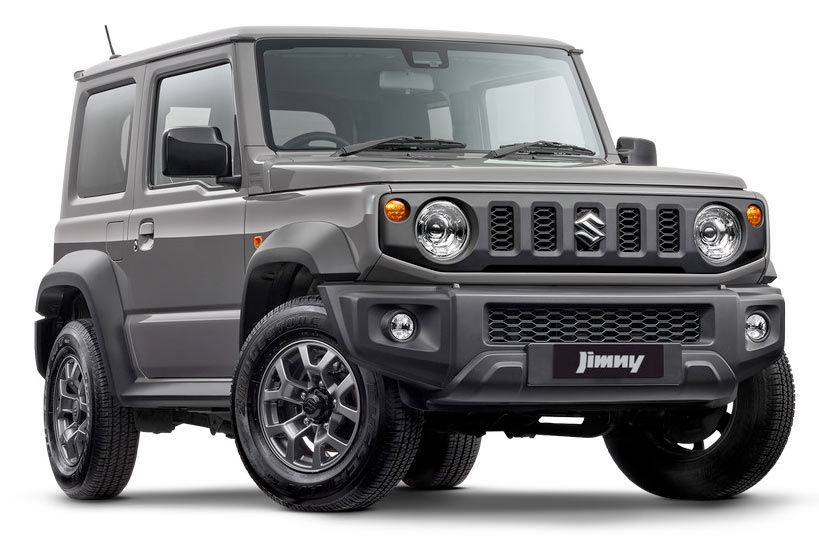 White
26U. Touch up paint: 99000-10315-26U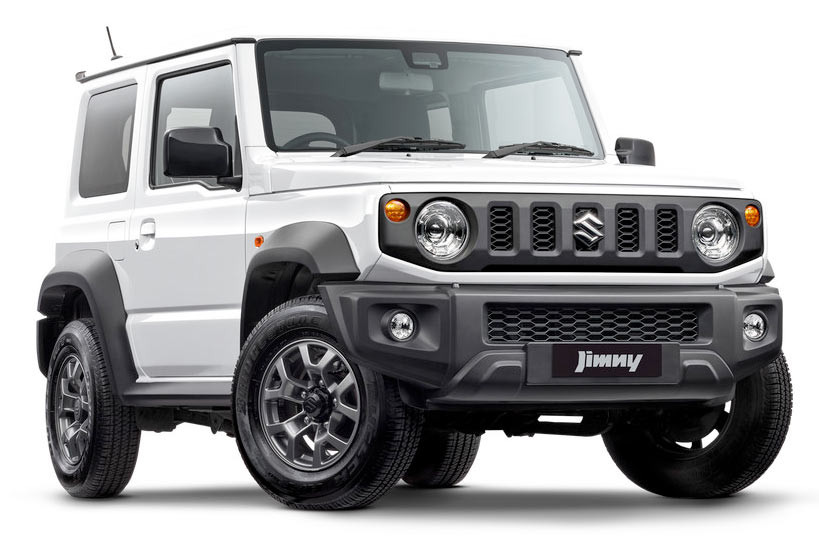 From late 2022 or early 2023, Australian cars became delivered in a colour called "Pure White". This is a pearl white with paint code ZVR.
In the colour pickers/charts the car photos haven't been updated for this, but it is a pearl white versus a more regular white. The colour name being "pure white" adds to the confusion about the colur: it's not a pure white!
Touch up paint is probably 99000-10415-ZVR
Bluish black pearl
ZJ3. Touch up paint: 99000-10415-ZJ3. This is also the colour you would use to touch up the roof paint on two-tone cars.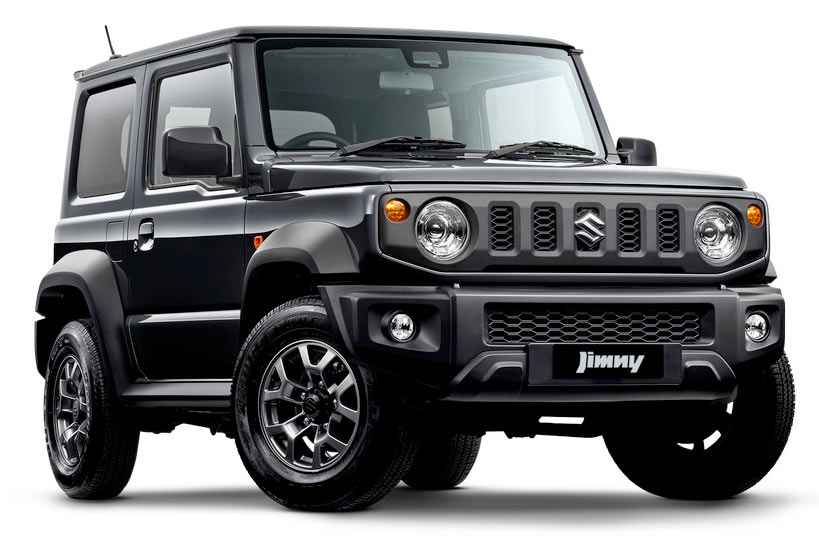 Silky silver
Not an official Australian colour, although at least two cars were delivered in Queensland in late 2018/early 2019 in this colour. Code is Z2S. Touch up paint: 99000-10415-Z2S.
Suzuki touch up paint part numbers follow the pattern 99000-10315-paint_code or 99000-10415-paint_code e.g. 99000-10315-ZZC gets you the base colour for kinetic yellow. I think this is because the difference between pearl paints needing a 2nd layer of clear to match the pearl along with the base. Note that sometimes some paint systems will reference the full colour e.g. might need 2BW to get chiffon ivory, even though the base colour according to the Suzuki parts system is ZVG. Presumably this is the difference between the base and the base plus pearl colour.
These base colours are also what are used for specifying parts that come in optional colours so can be useful to have them handy to verify part numbers!