1973 Suzuki GT250: Stripping it down, frame painting
Here's where I put in stripping it down and frame stuff.
The easiest option would have been sandblasting and powdercoating the frame, but I want a nice satin black finish so that means painting is easier.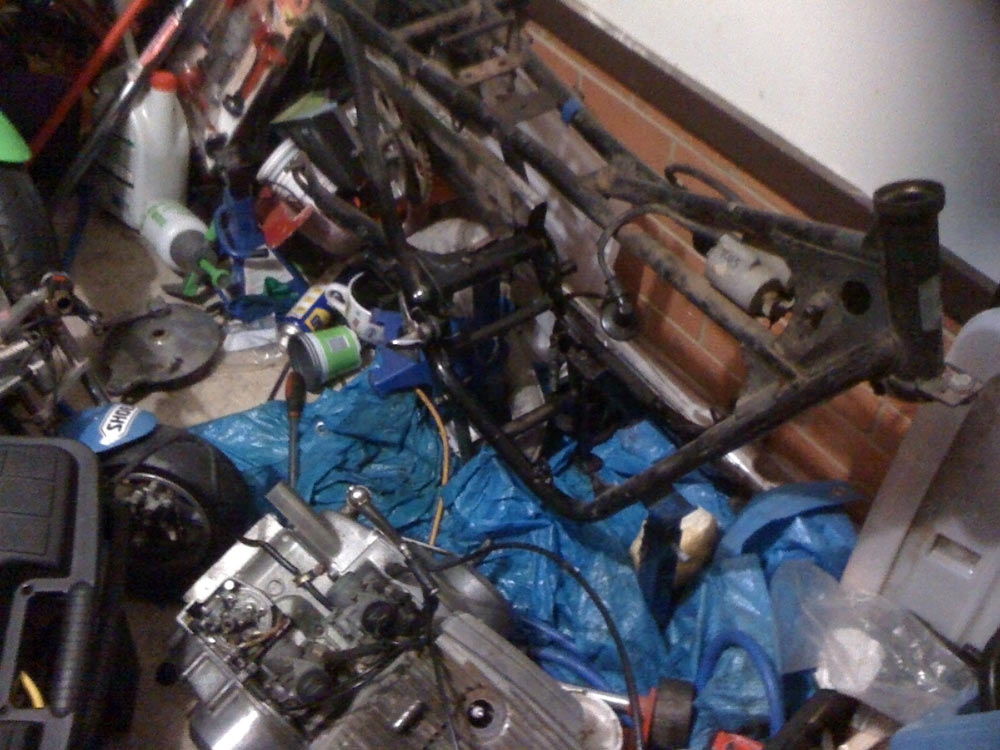 Motor out! Relatively easy to achieve, it's not a huge motor.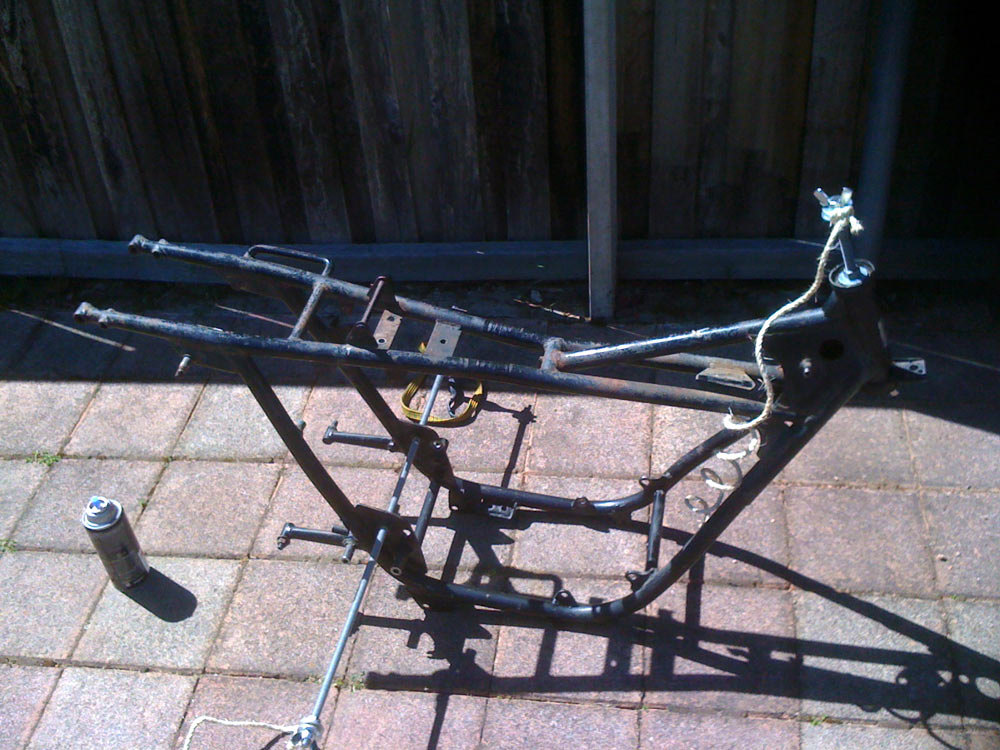 Getting the frame ready to lift up to paint it.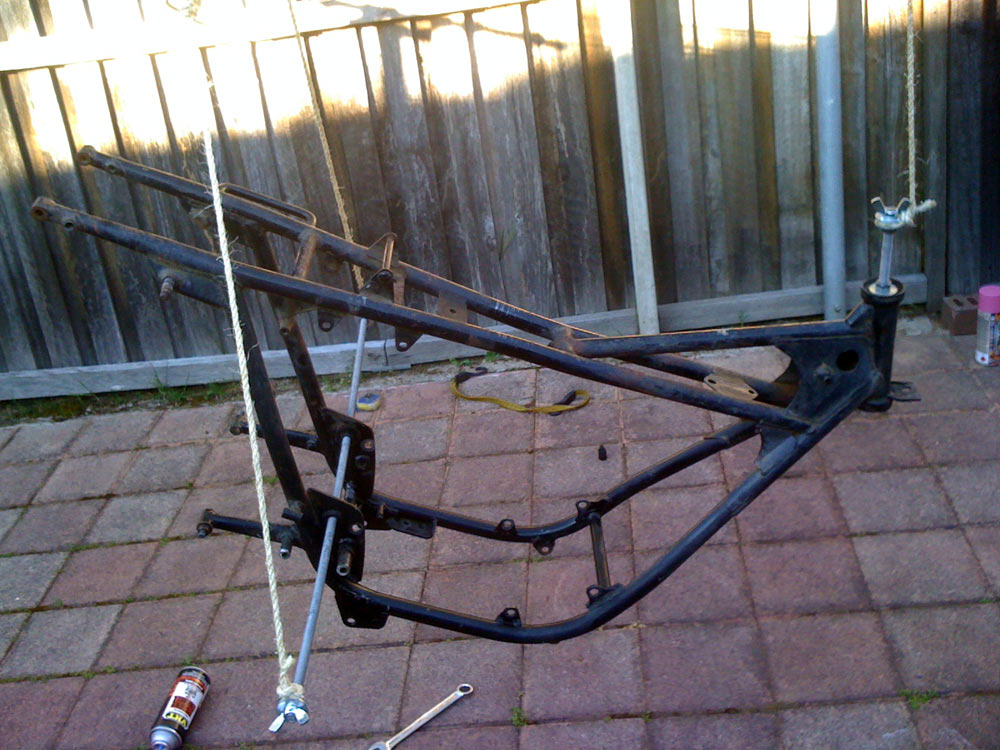 Hanging.
Painting
Nothing special with the painting, just some kill rust primer and kill rust satin black.
Nicely in primer.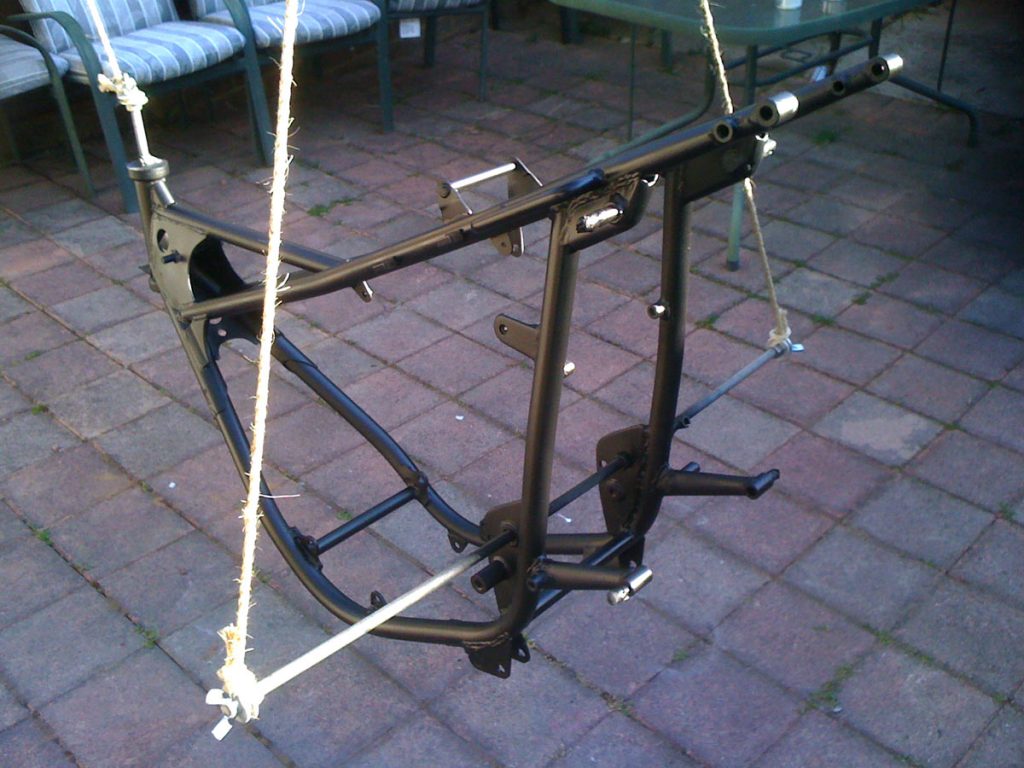 And painted it in satin black.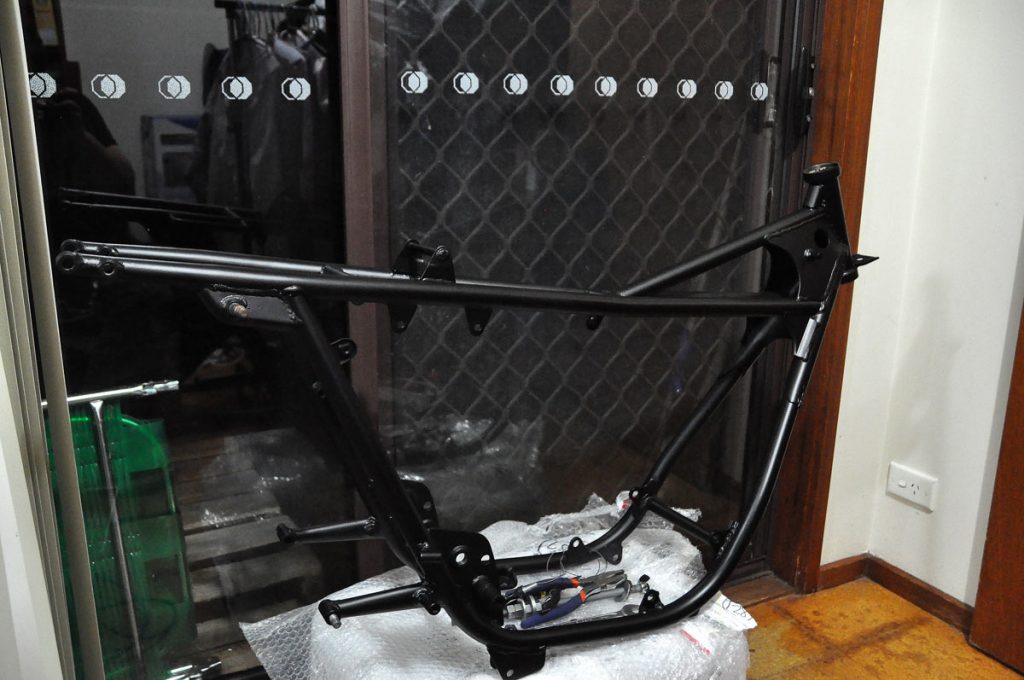 Sitting inside.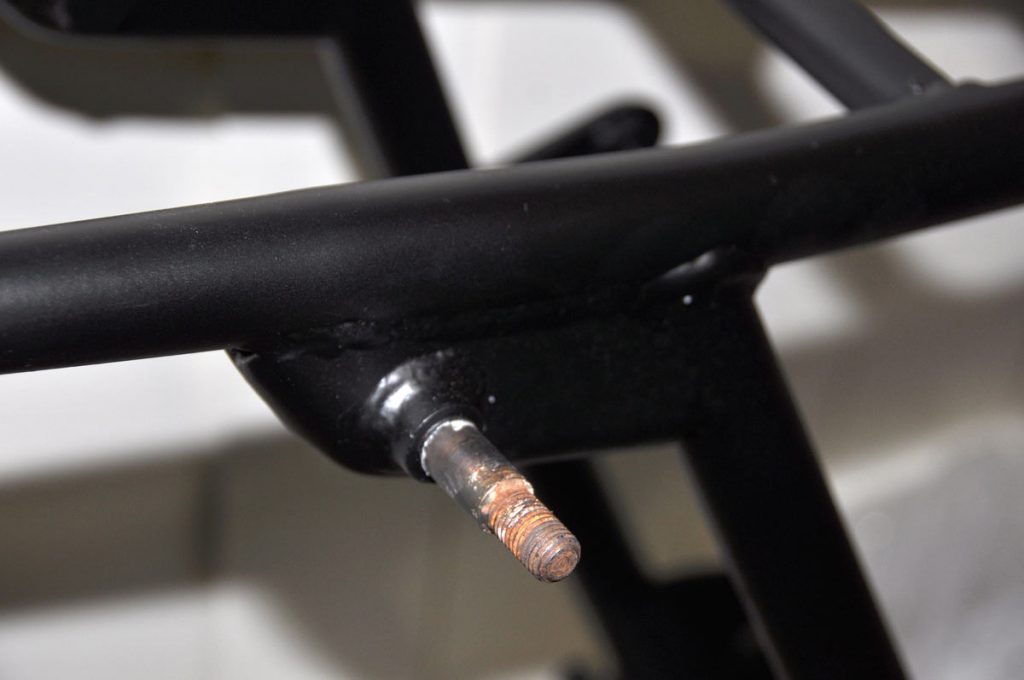 Rear shock mounts cleaned up and ready for shocks.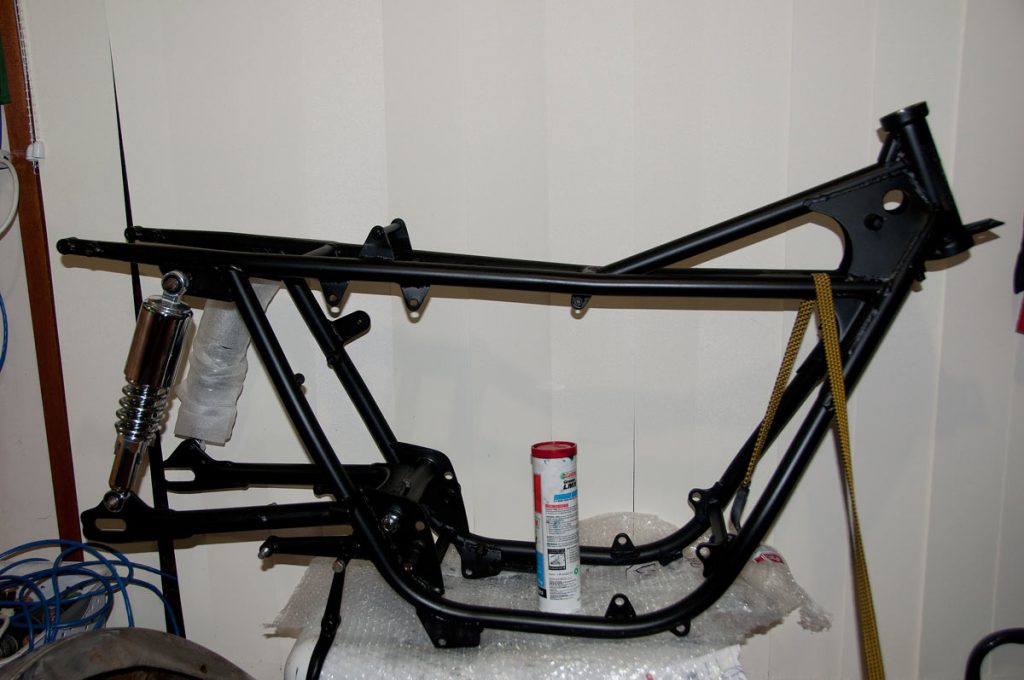 Swingarm in, rear shocks in, nice.
Making sure everything fits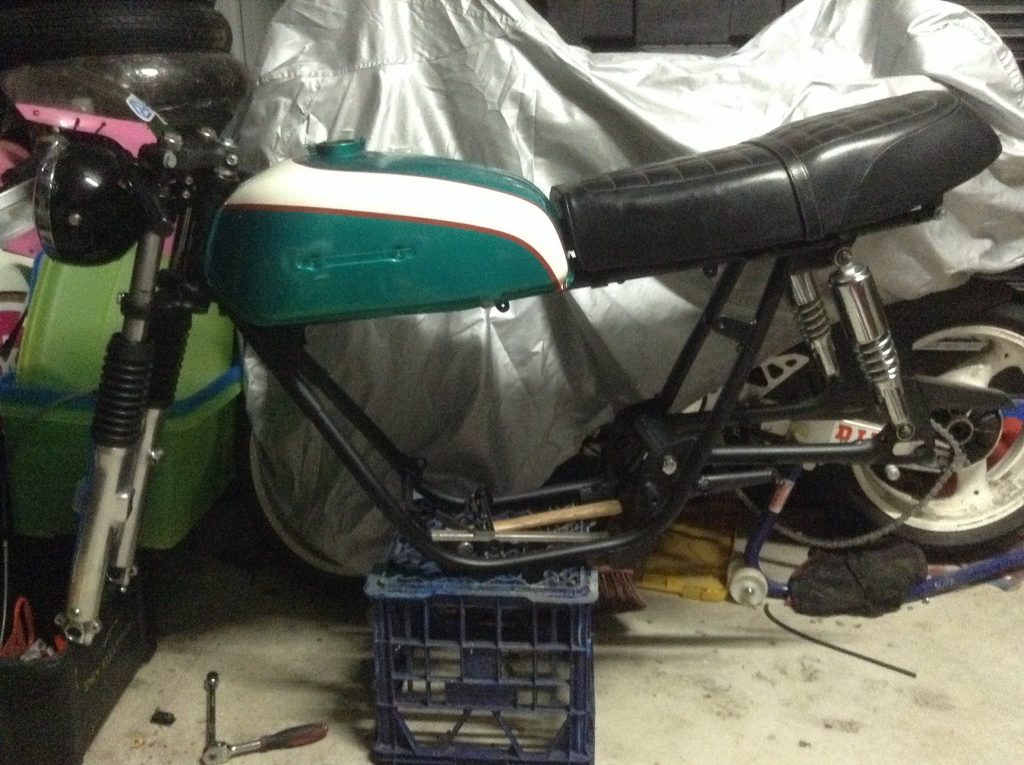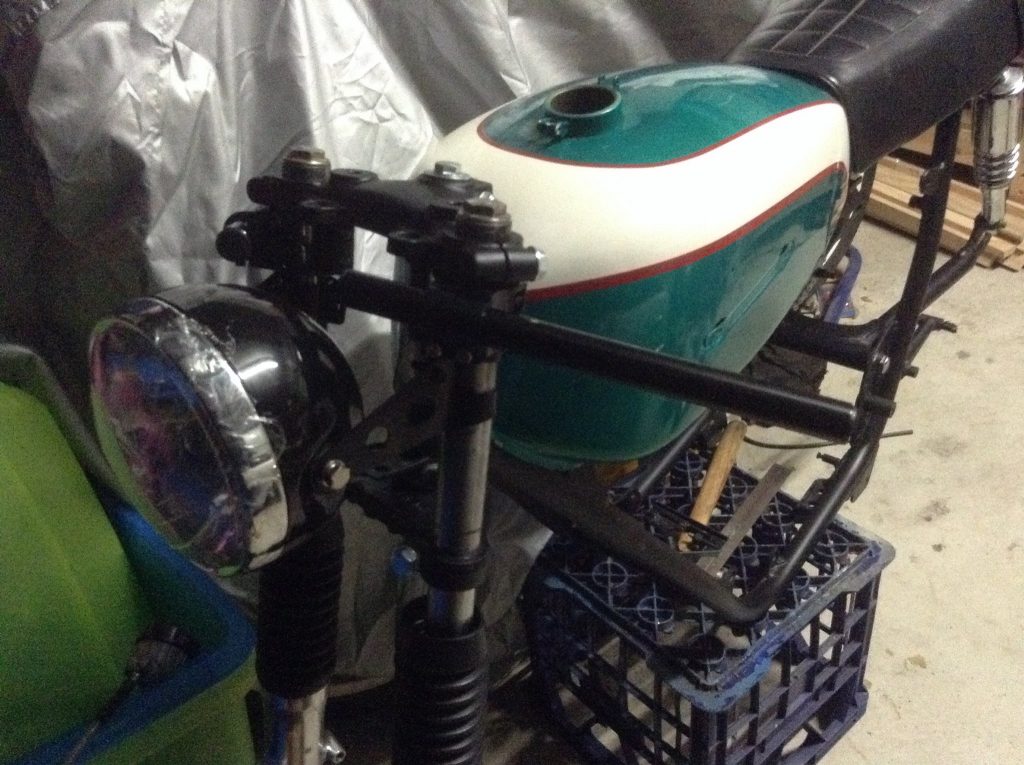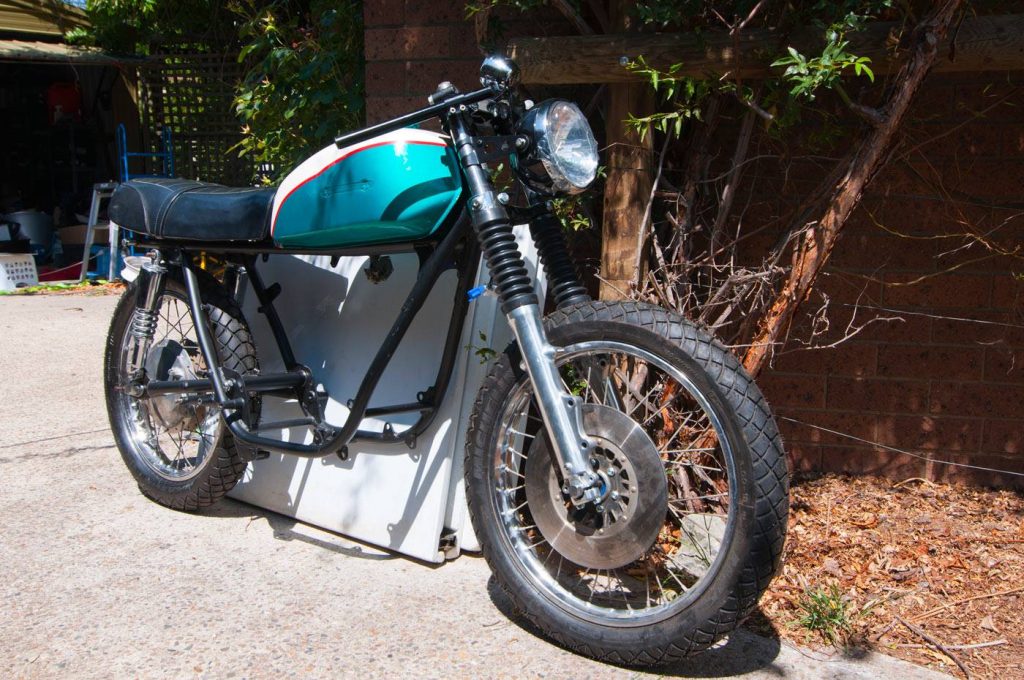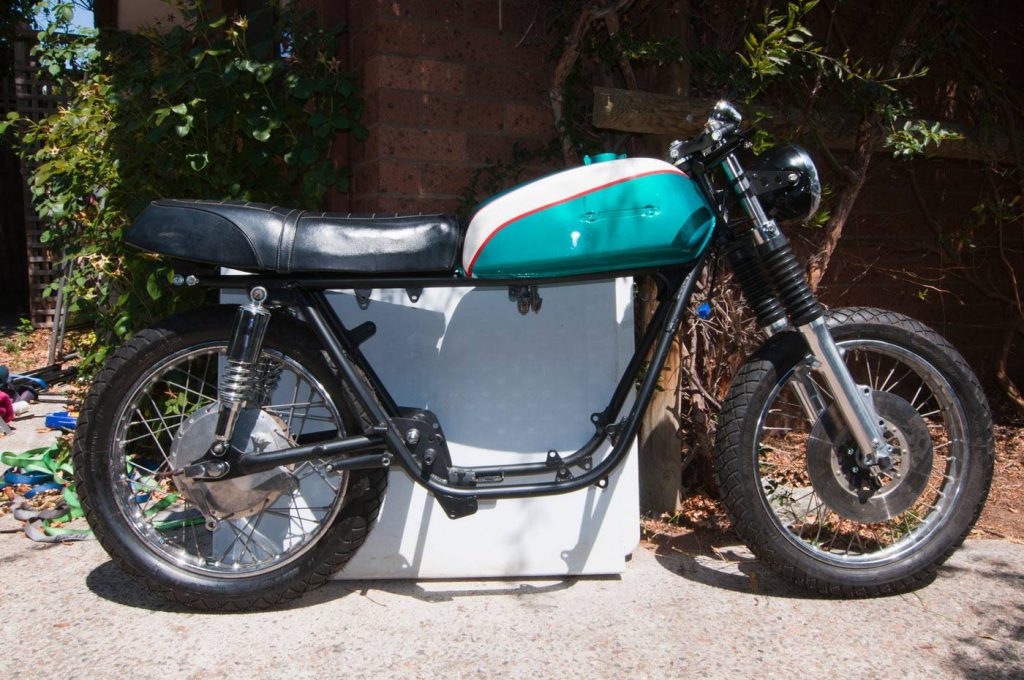 Nice.