1973 Suzuki GT250: The beginnings
1973 Suzuki GT250K cafe racer "Robyn" -> The beginnings
Every story has a beginning, and beginning has a bunch of pictures :). This is the 1973 GT250K. My ownership starts in 2010 with looking for a project for someone else, but I've ended up taking it on. Here's a bunch of the photos to show where it started from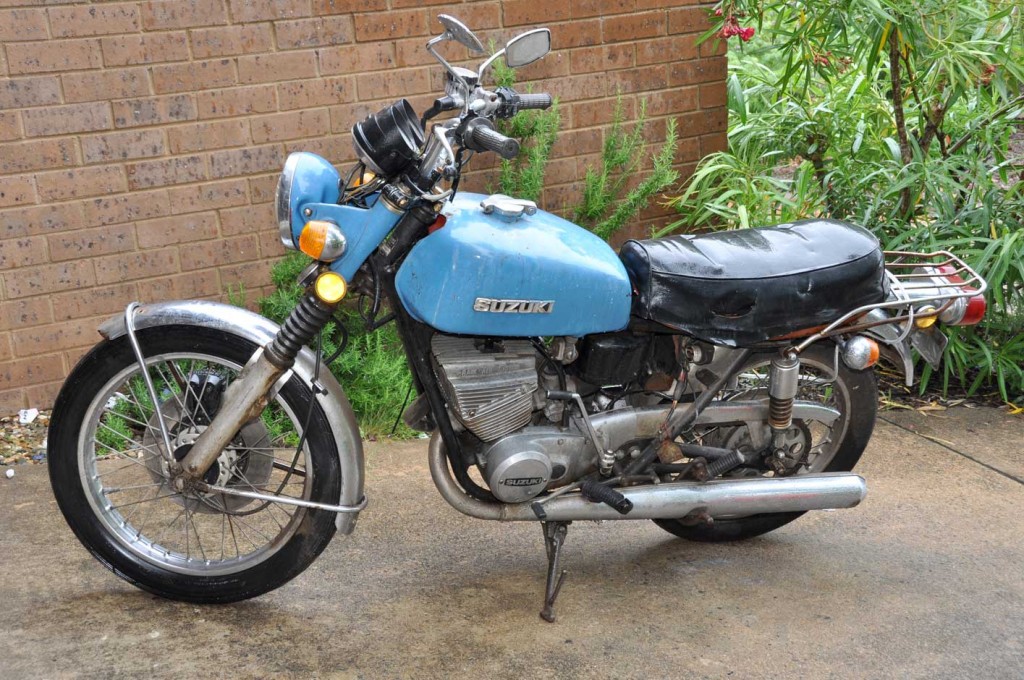 The bike itself probably counts as a barn find. Not exactly, but it had sat around for nearly 20 years. Some initial digging revealed a few things about it:
Despite being sold as a 1975, it's actually a 73 (as I suspected).
The engine is an early 74 though, so it is either a replacement motor or this bike was sold in 74 but at 73 specs.
Original colour was red and white, rather than the house paint blue.
Very low KM on the bike, and a bunch of accident damage left and right. But mostly complete, so that's rather nice.