Ram mounts for the Jimny
Being a tiny little 4wd there's limited storage so you need to be pretty space efficient. I also use my car for a lot of different things so I like the ability to interchange stuff. Thanks to all of the bikes I have plenty of ram mount gear, and there's a great and easy solution to add ram mounts to the Jimny at the front.
Adding the ram mounts helps you with heaps of accessories so suddenly you can have a decent cupholder, somewhere to hold your phone, tablet, gps, or the like.
The best part about this: zero cutting or anything to make this work! Hiding behind some fake bolt covers on the dashboard are lovely M8 threads with a nice solid metal base, and a deep back so you don't even need to trim mounting bolts (within reason).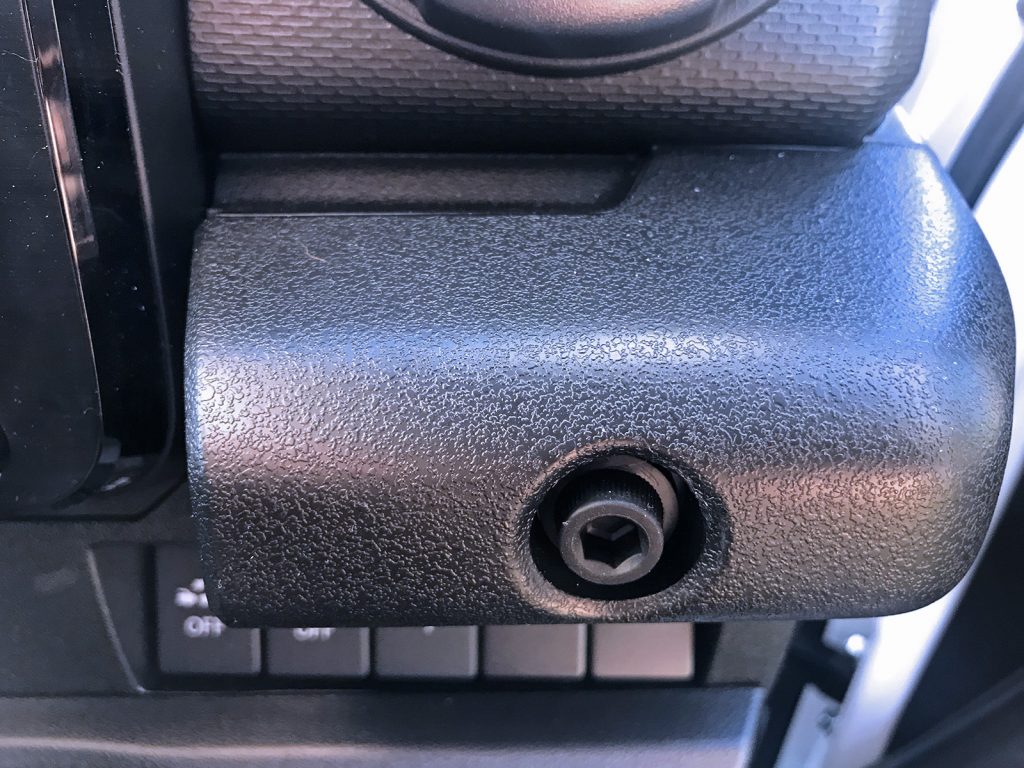 Some people report that these little rubber fake bolt covers screw out but I didn't have great luck with that. Instead I used a plastic trim removal tool to pull them out carefully while also giving them a little twist.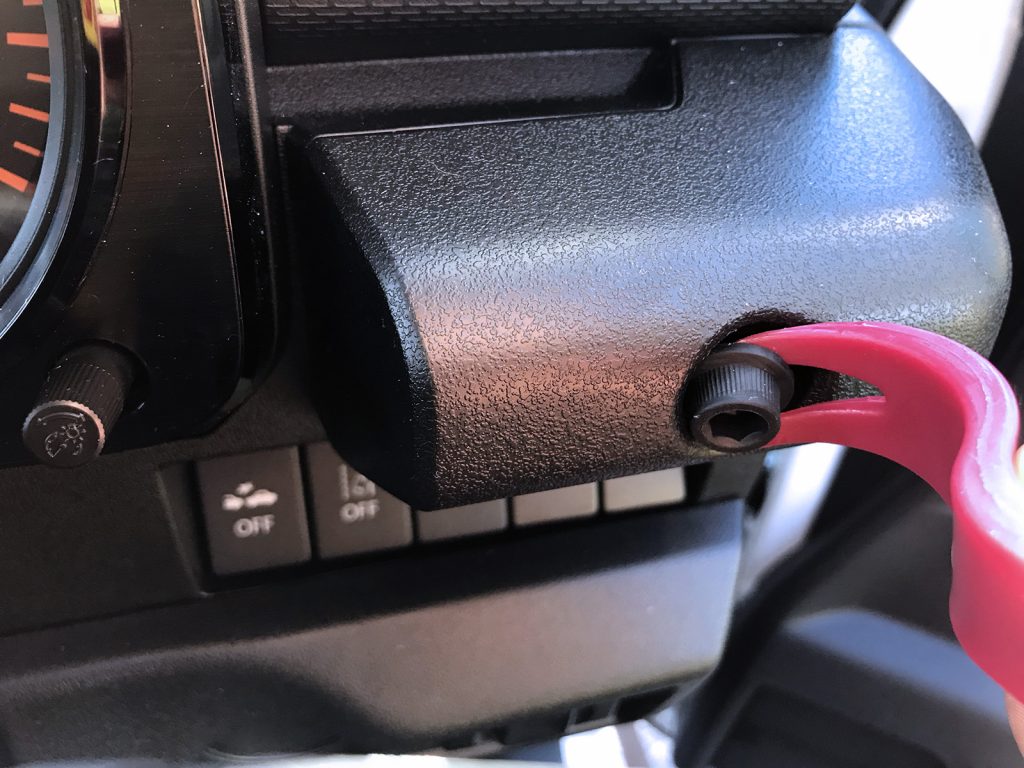 With the bolt hole cover thing out of the way you expose the lovely M8 standard thread ready for whatever you wanna screw in there.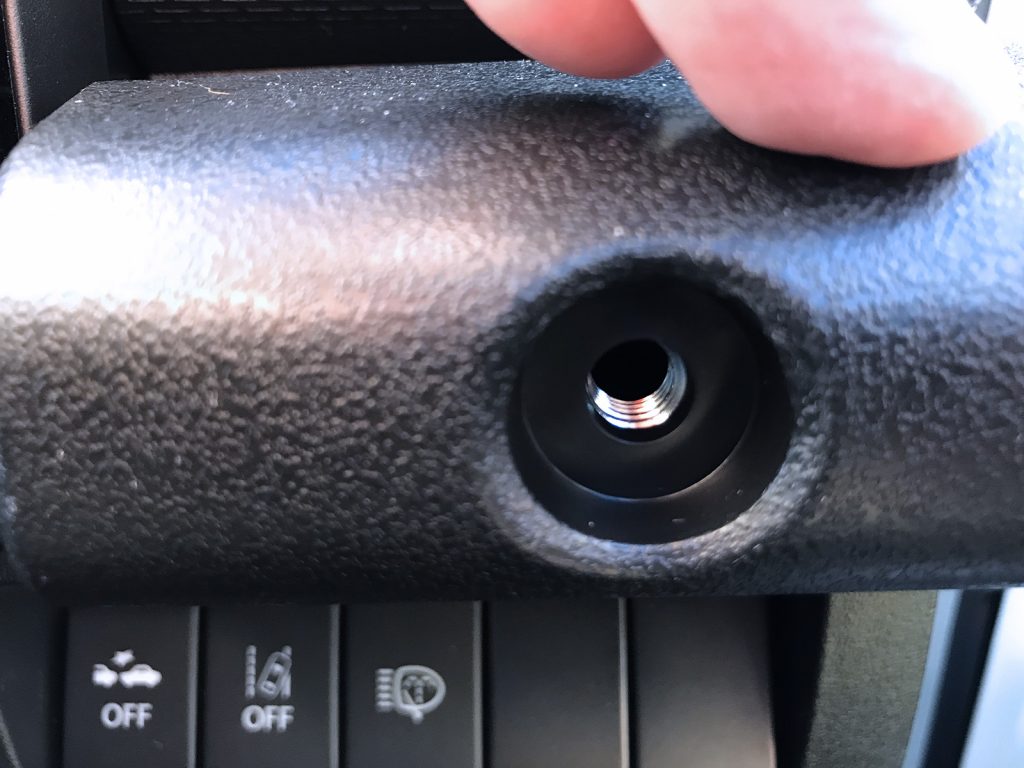 There are, obviously, a lot of things you could do with this thread but I think the neatest solution is to use the M8 handlebar ram mount ball setup. At the time of writing this has the part number of RAM-B-367U but what you need to know is it's an M8 ram mount ball handlebar mount for a motorcycle. It has a bit of a base to the ball getting it far enough away from the recessed thread that you can still use all of the ram mount arms with it.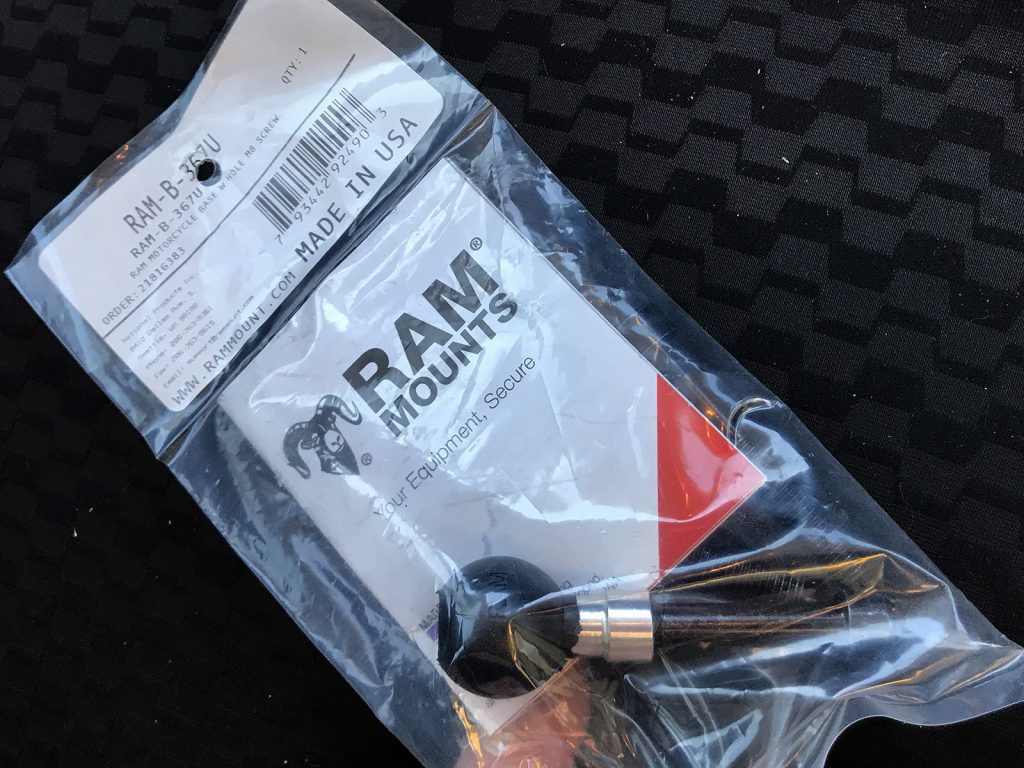 It doesn't really need much explaining but these screw in with a 6mm allen key. While mine was fine, it's always worth ensuring you aren't going to run the bolt way too far down into whatever is behind your thread and trimming the bolt to suit that length if need be.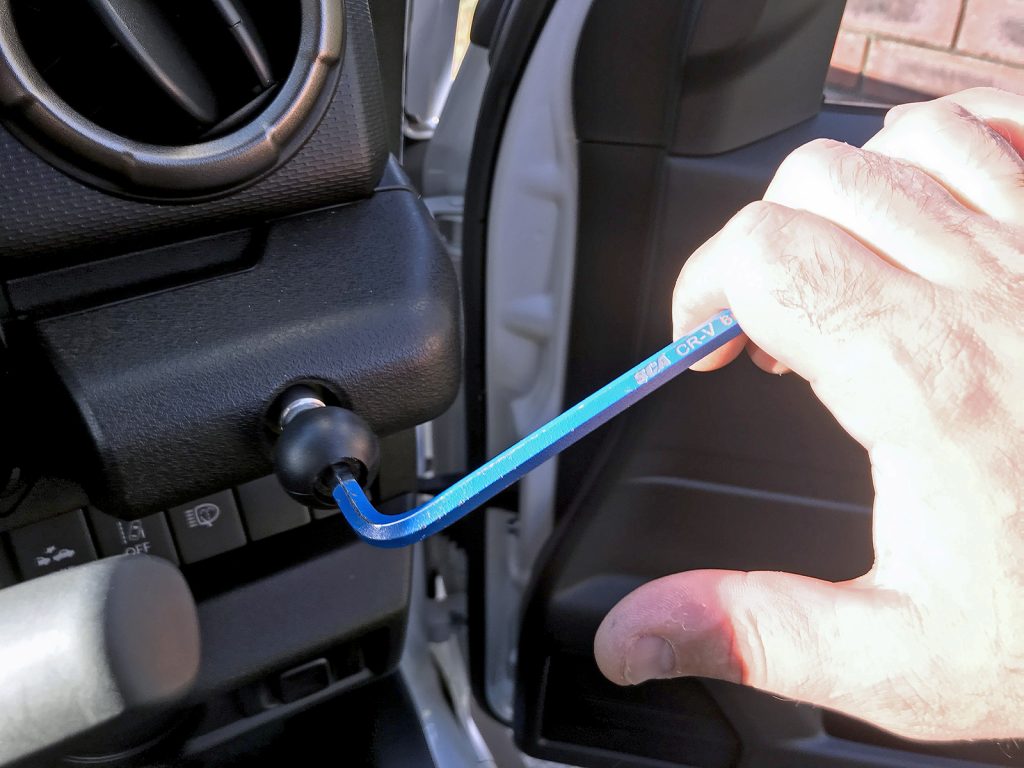 Do this for all 3 fake bolts and you have 3 nicely accessible ram mounts up the front: one to the drivers right, one in the middle and one to the left. The two passengers ones don't stick out too far from the grab bar and are well away from the airbag so it's a good setup I think. It's so perfectly placed it's probably what Suzuki intended these holes for!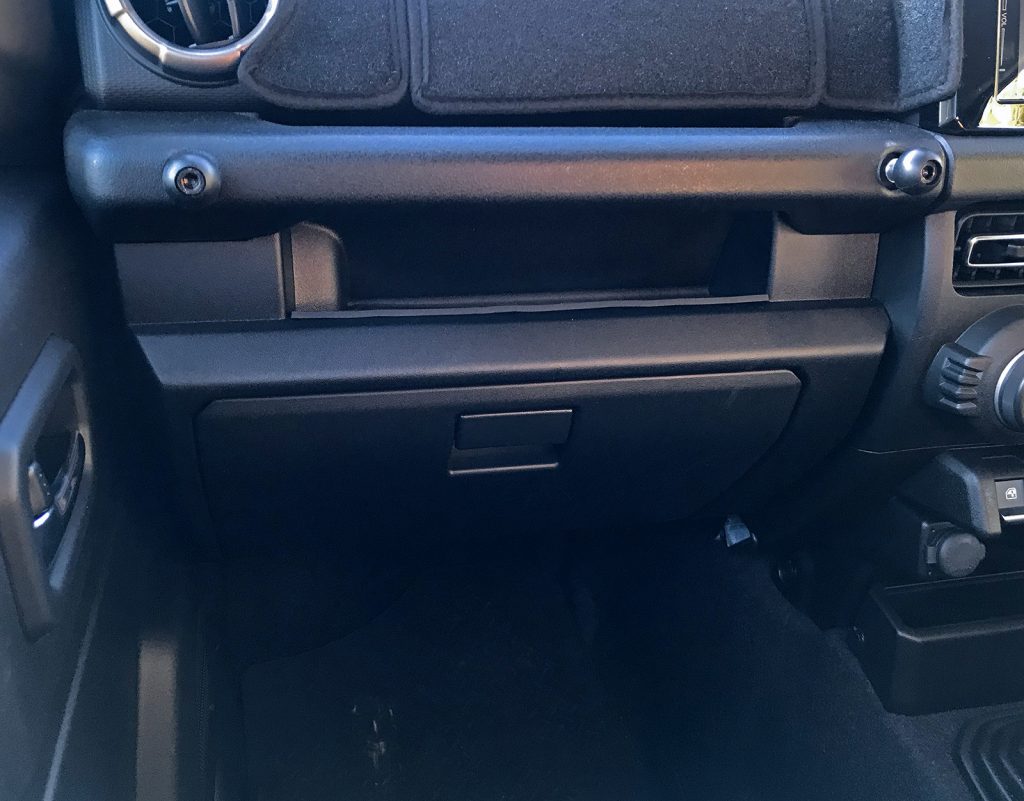 With that it's up to you what you add in next. There's a plethora of ram mount holders (or compatible holders) for phones, tablets etc. There's also a choice of different length arms to make sure everything goes in the right place.
For the drivers side I usually mount my phone in an x-grip holder, and I use the medium arm. I have to have the arm pretty close to vertical so the phone isn't too close to my hand and I hit it while using the indicators, but if you use the shortest arm then the phone is a bit low to be visible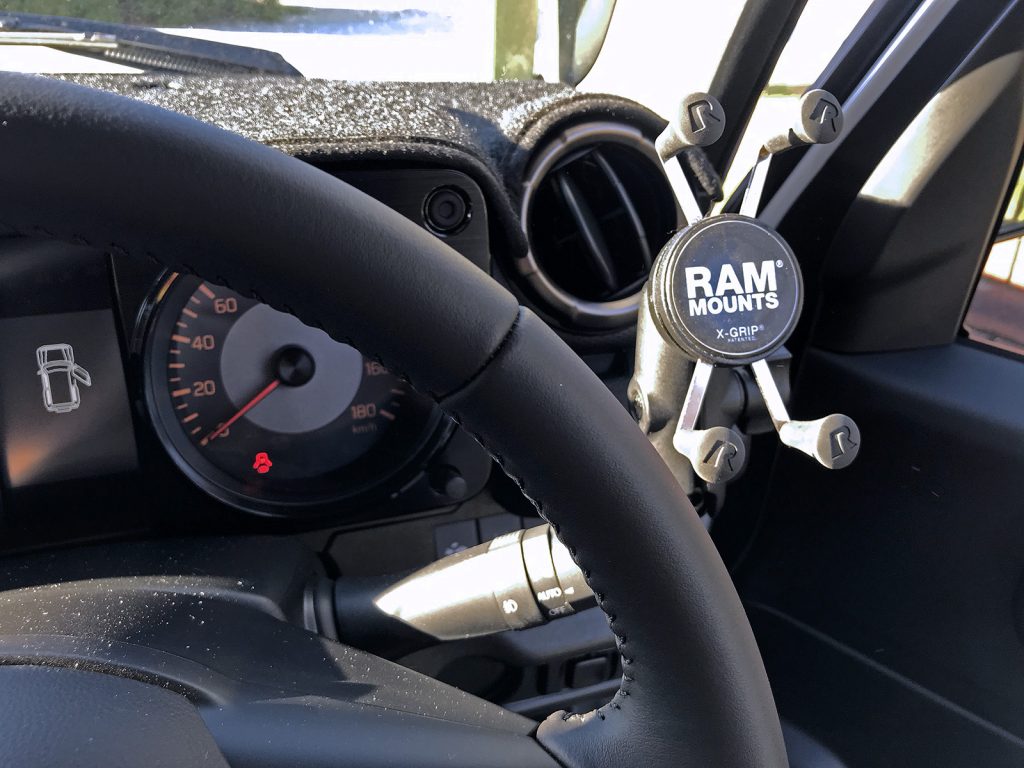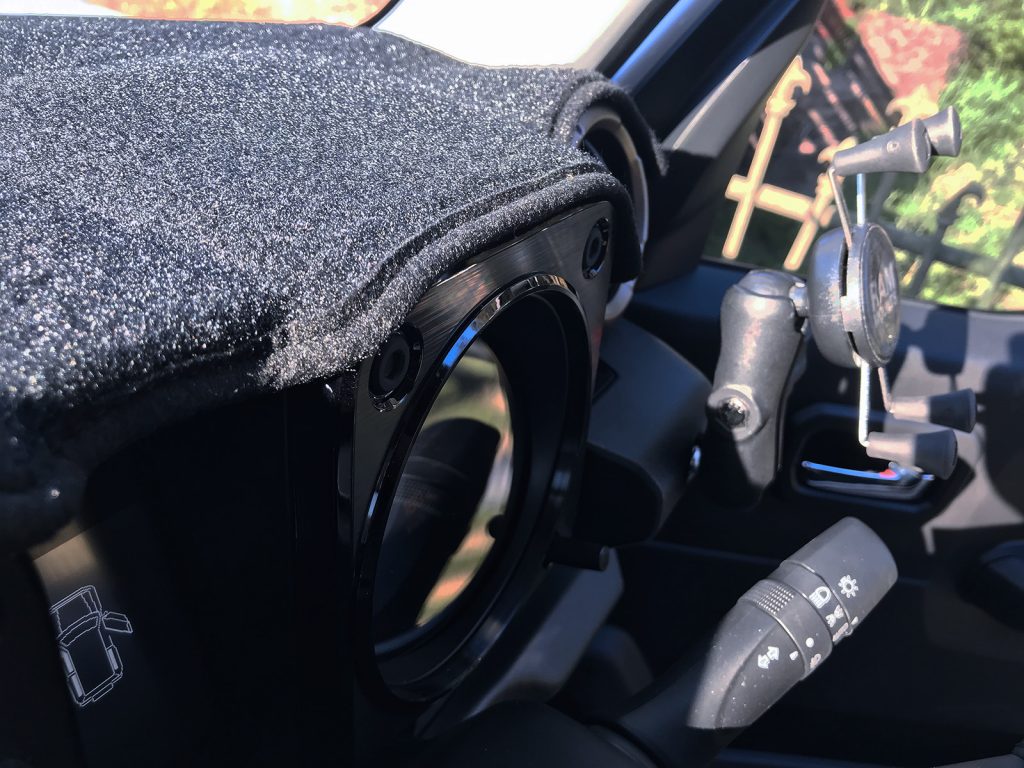 The ram mount cupholder also works pretty damned well, although I got mine as a bit of a joke so not really sure I'll need to use it too often.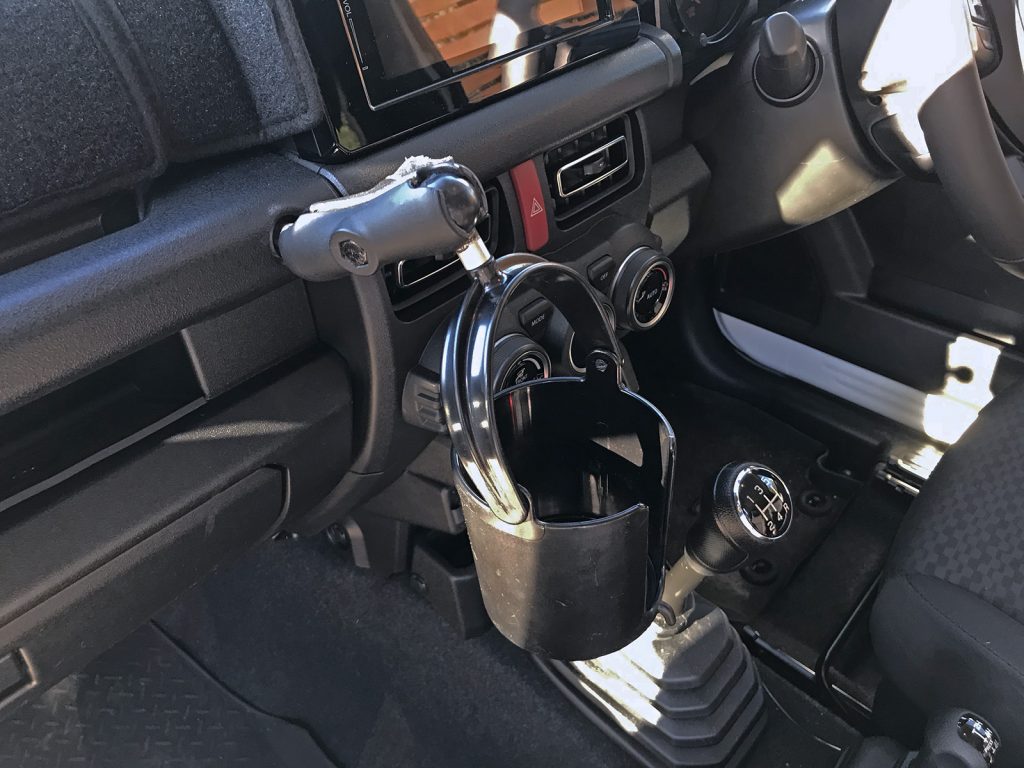 The B-sized ram balls, which are the most common and what I am using here, are good up to a few kg depending on your chosen arm length. I find a medium length arm is great even with a 11″ iPad Pro holder hanging off the end, and that makes a great offroad mapping aid! Just be warned that the carplay/USB socket doesn't provide enough power to charge an iPad properly.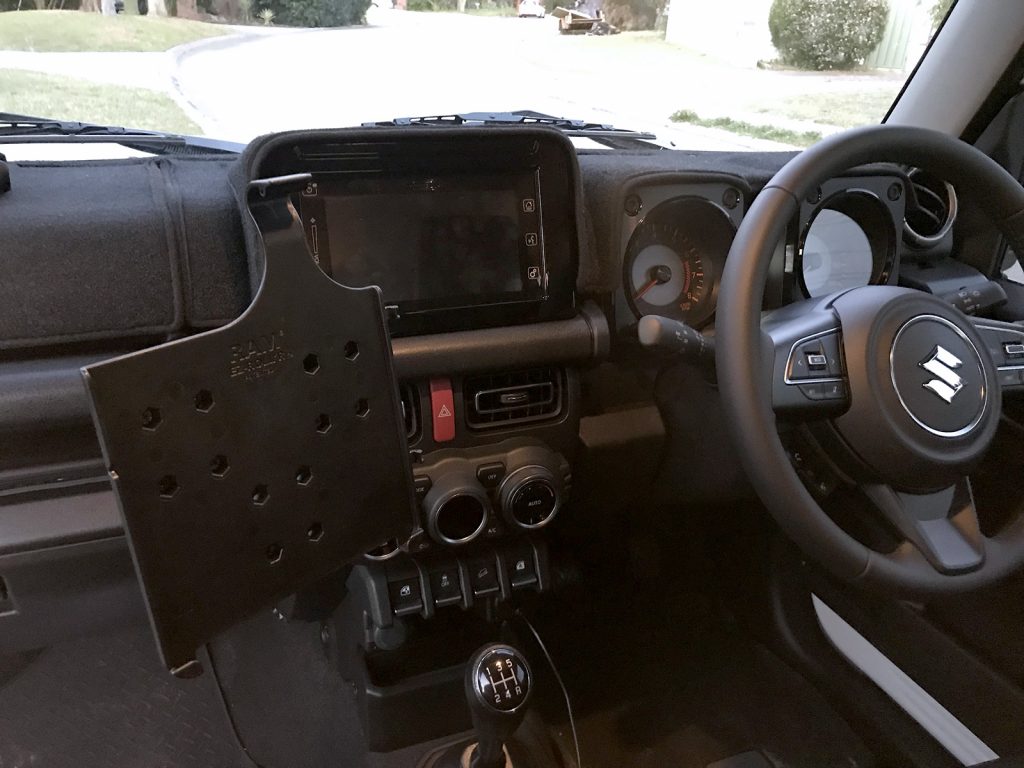 I'll add any other ram mount accessories I use here as I use them. It's a lot of photos for what is a very simple 15 minute transformation to the interior, but it's handy to spell it out for people.