Fridge without a false floor?
This is a really short article but it's in response to someone asking me about running a fridge without having to
I think that a fridge drawer is an excellent choice for the Jimny, and some of the fridges are perfectly sized to fit on the back of one of the two rear seats. With the tiedown points you can use some straps and secure a fridge without needing a false floor to strap it to. This is a good option if you need to keep the rear seats in for some reason and only occasionally use a fridge.
The fridge I use is a Dometic CD30. The advantage of this fridge is you can move the compressor and evaporator stuff all to the side of the fridge. This means it is exactly half the width of the back of the Jimny without stuff poking over the rear seat. There are also M6 threads in the body so it's easy to install some eyelets and strap it in.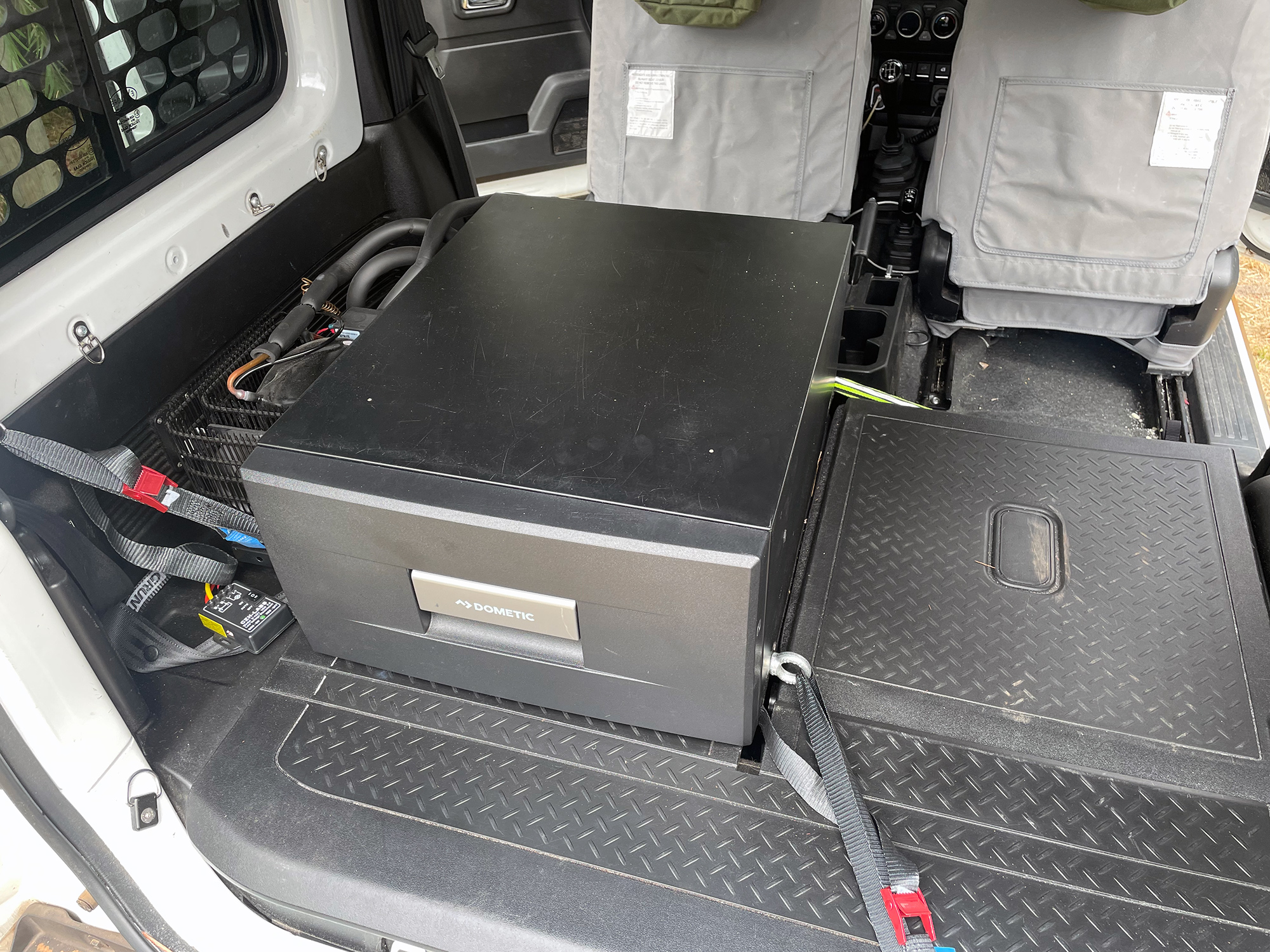 You could also strap the back side corner down to the tiedown point low in the boot but this way pulls it more completely sideways, although it does lift up that corner a little so it is a balance.
Obviously you need to undo the rear strap which is going to the child restraint point on the far side away from the fridge to be able to open the luggage tray, but this is very easily done with camlock straps.
The compressor sitting to the side is a huge reason to chose this fridge. There is one other fridge model which lets you do this, but it makes a much more efficient use of the space in the back.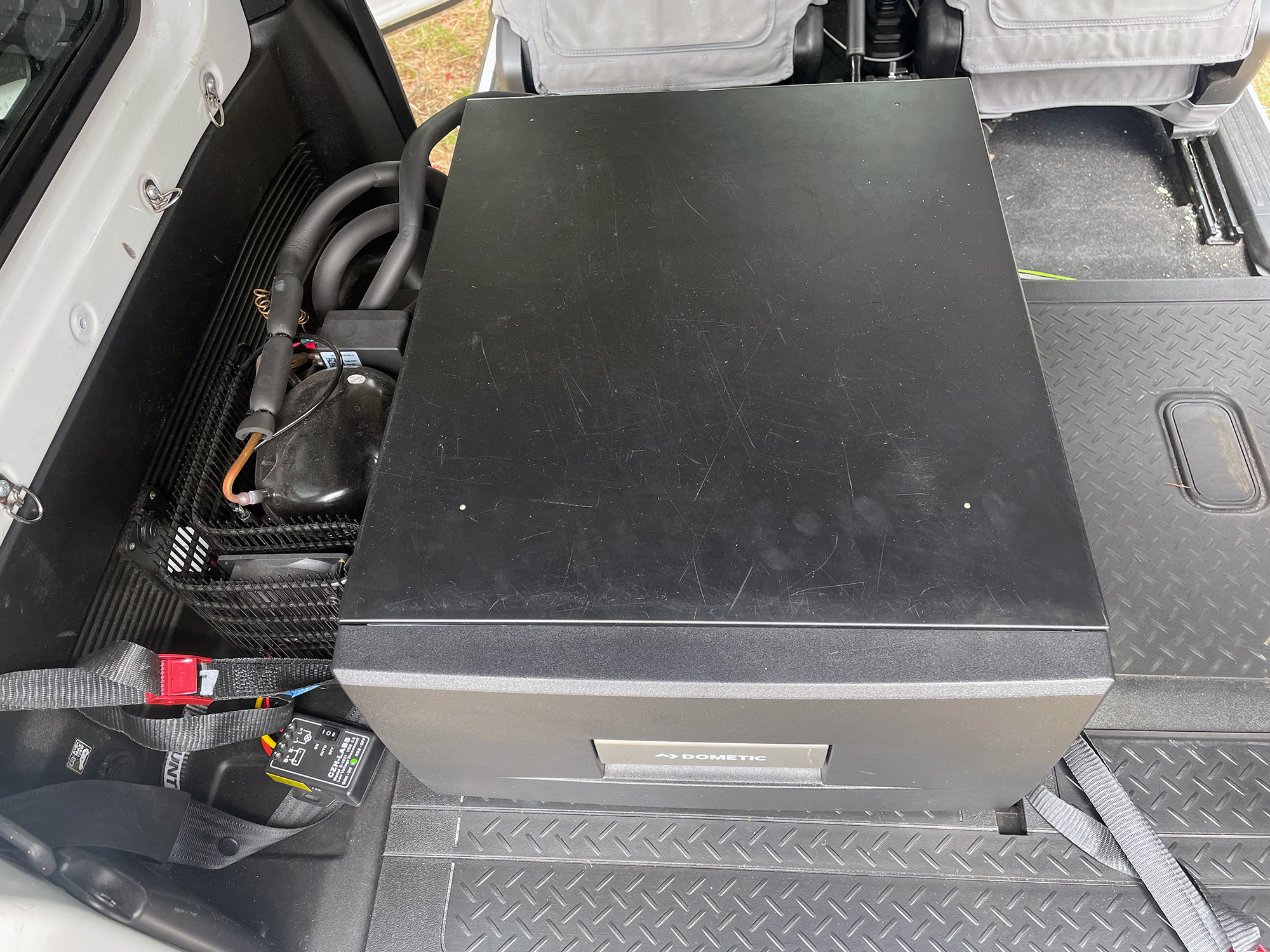 In the footwell you also can see how perfectly the fridge fits. At the back you can open the luggage box, and the fridge also doesn't stick forwards past the back of the seats folded down. Absolutely perfect.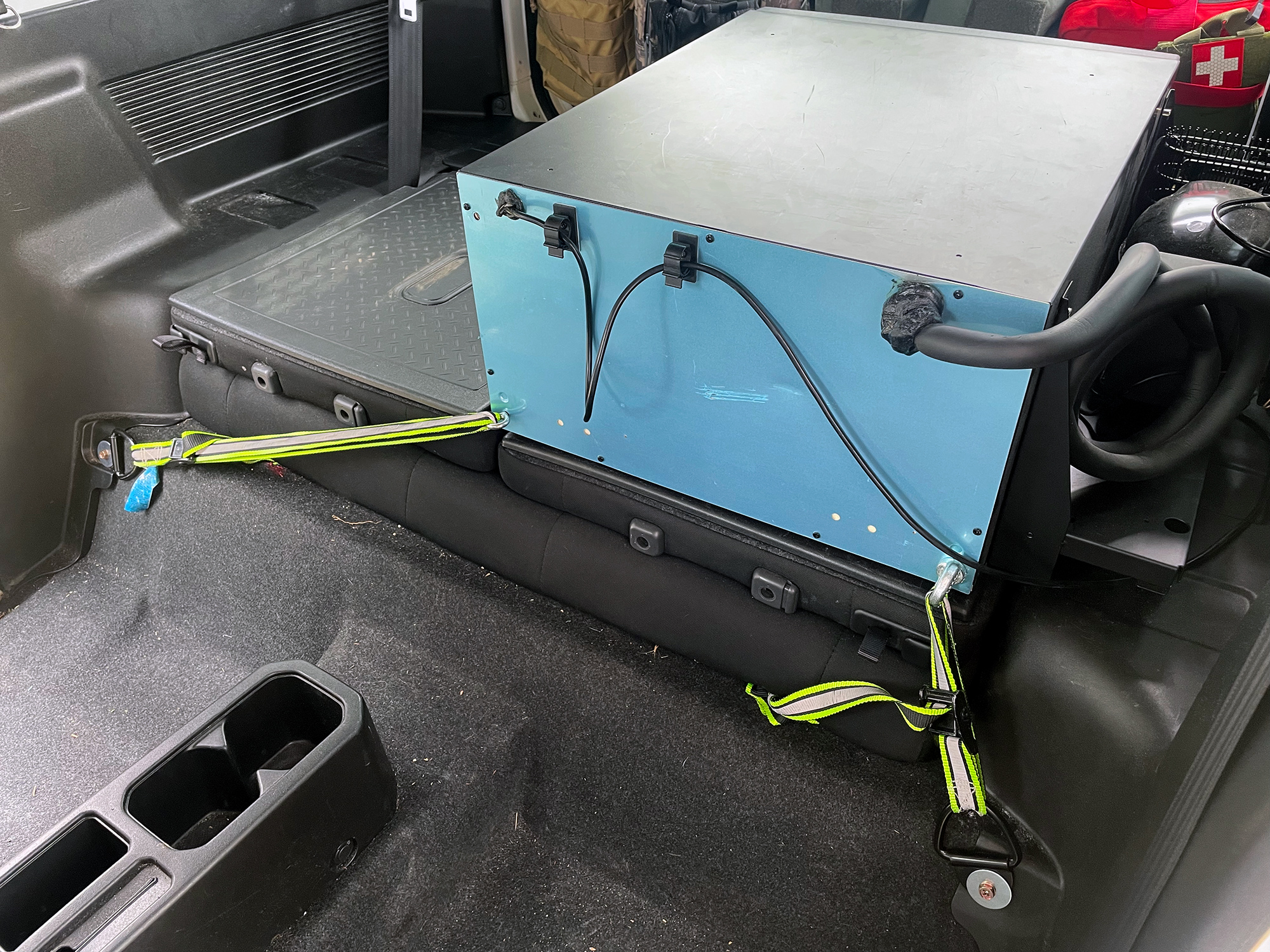 I did just use random eyelets and straps here, but you could colour coordinate a bit better.
If you wanted to make the other side of the seat useable, the best option would be running something between the two tiedown points and then strapping the front centre part of the fridge down to this instead of all the way over to the far side tiedown point.