Awning: Oztent Foxwing Eco 2.1
This is a pretty short one, mostly to document my thoughts on the 270º awning I have for the Jimny.
I went with the discontinued Oztent Foxwing Eco 2.1 270º awning because, well, it pretty well suits the shorter cabin of the Jimny and I wanted rear coverage.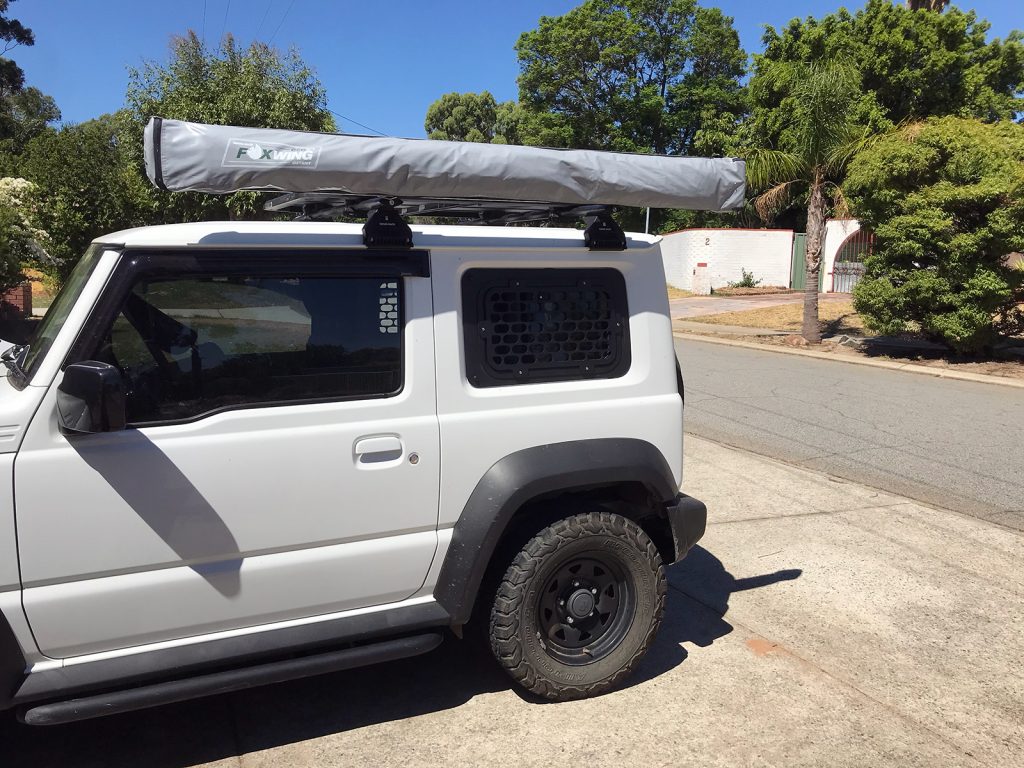 I'm not a huge awning fan so I also wanted inexpensive so buying discontinued was a good idea as it got me an awning in the style I wanted cheaper over a new model. I got a few walls included with the awning though often I don't use these.
It is mounted on Smart Touring Systems quick-fit awning mounts on the side of the roof racks. This makes it very easy to take off or put back on as I want. I've documented this in the much longer roof rack article.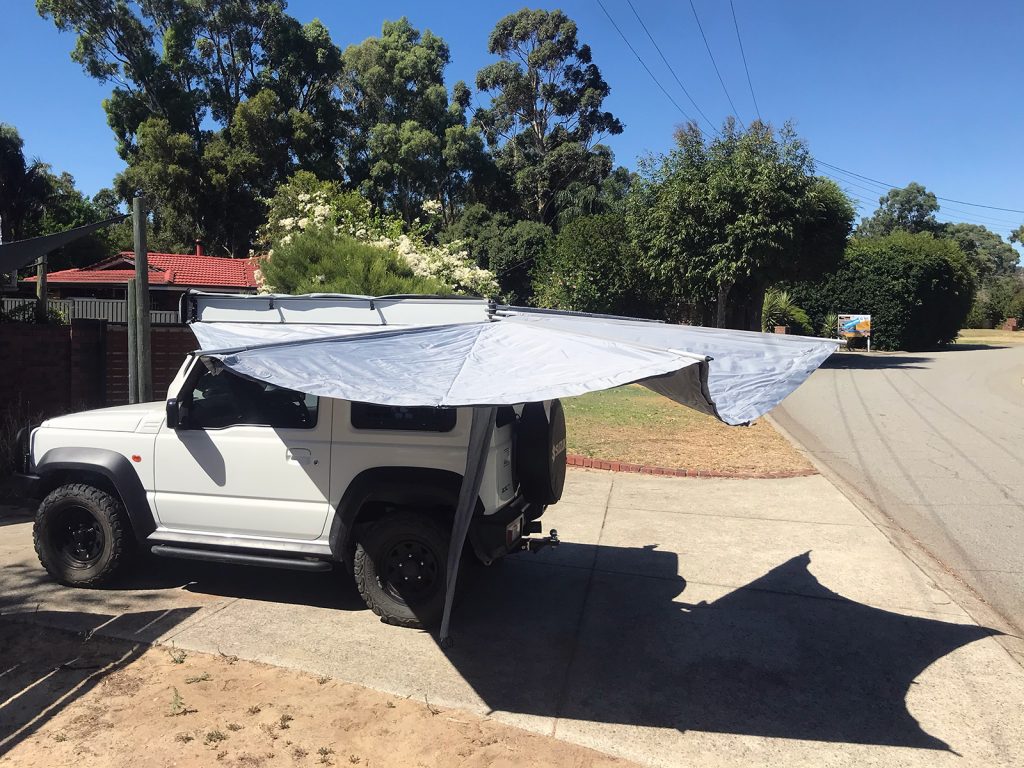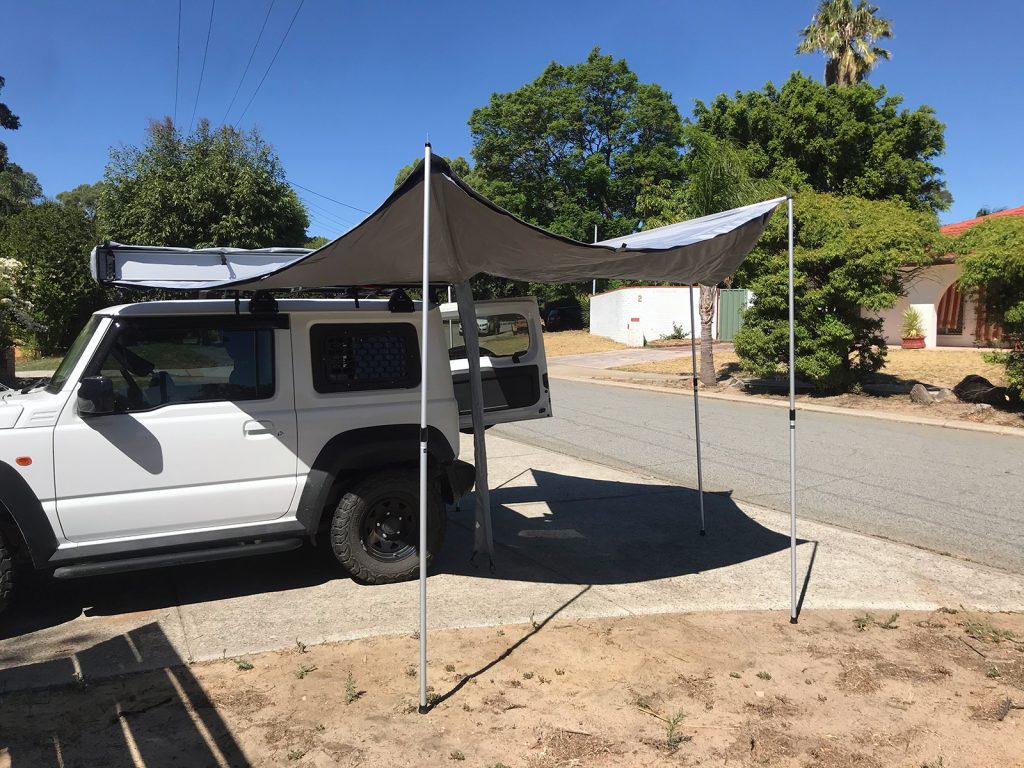 I'm a big fan of the rear coverage of the awning and it's nice having the option to easily attach walls to really provide some protection!