Water and shower solutions
This is an article I'll be expanding on for things I've explored for carrying water and having showers with the Jimny. None of this is really unique to the Jimny but some stuff is going to work better for it than others.
Sections
---
Water carrying
The best solutions I've found so far has been some water bladders. I've used Sea to Summit mylar ones inside tough bags (both 4 and 10L bags – called their Pack Taps), and also some of the tougher water cell bags (I've only used their 10L cell). The mylar ones are better for water you'll drink as they do not impart a taste; the water cells work better for where you want a bit more ruggedness. I wouldn't go larger than 10L, 20L in a movable sack gets a bit hard to handle and lift out when you need it.
Both can be hung from attachment points which is great for water dispensing at camp. The security panels on the outside of my sliding windows at the back are a really good option for this.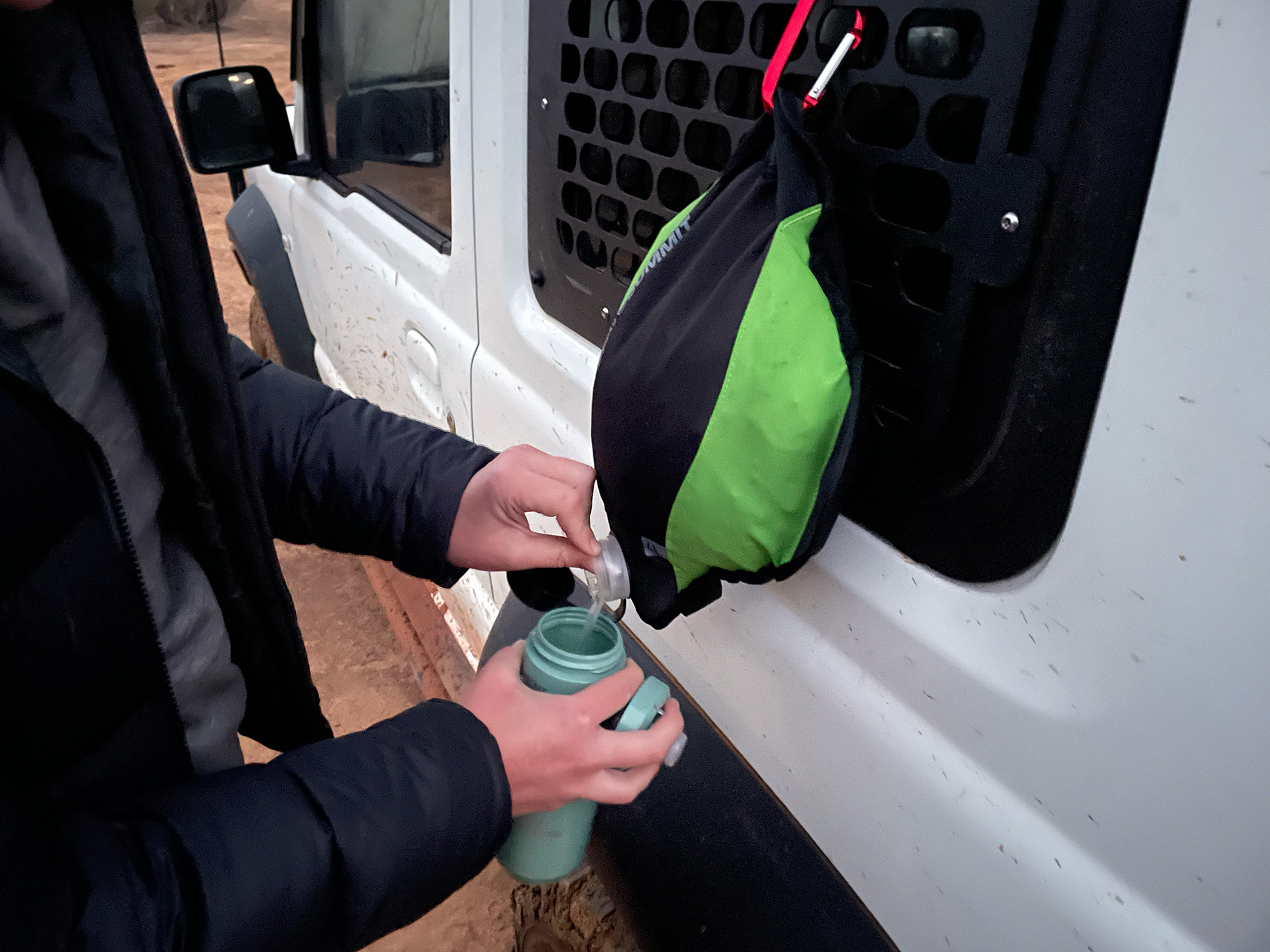 I also have some water carrying options on my rear molle panel on the inside of the back door. There is a maxpedition large insulated flask holder, which can take a champagne bottle or a 1.5L water bottle, and also a pouch that takes a 2L South African army issue plastic canteen.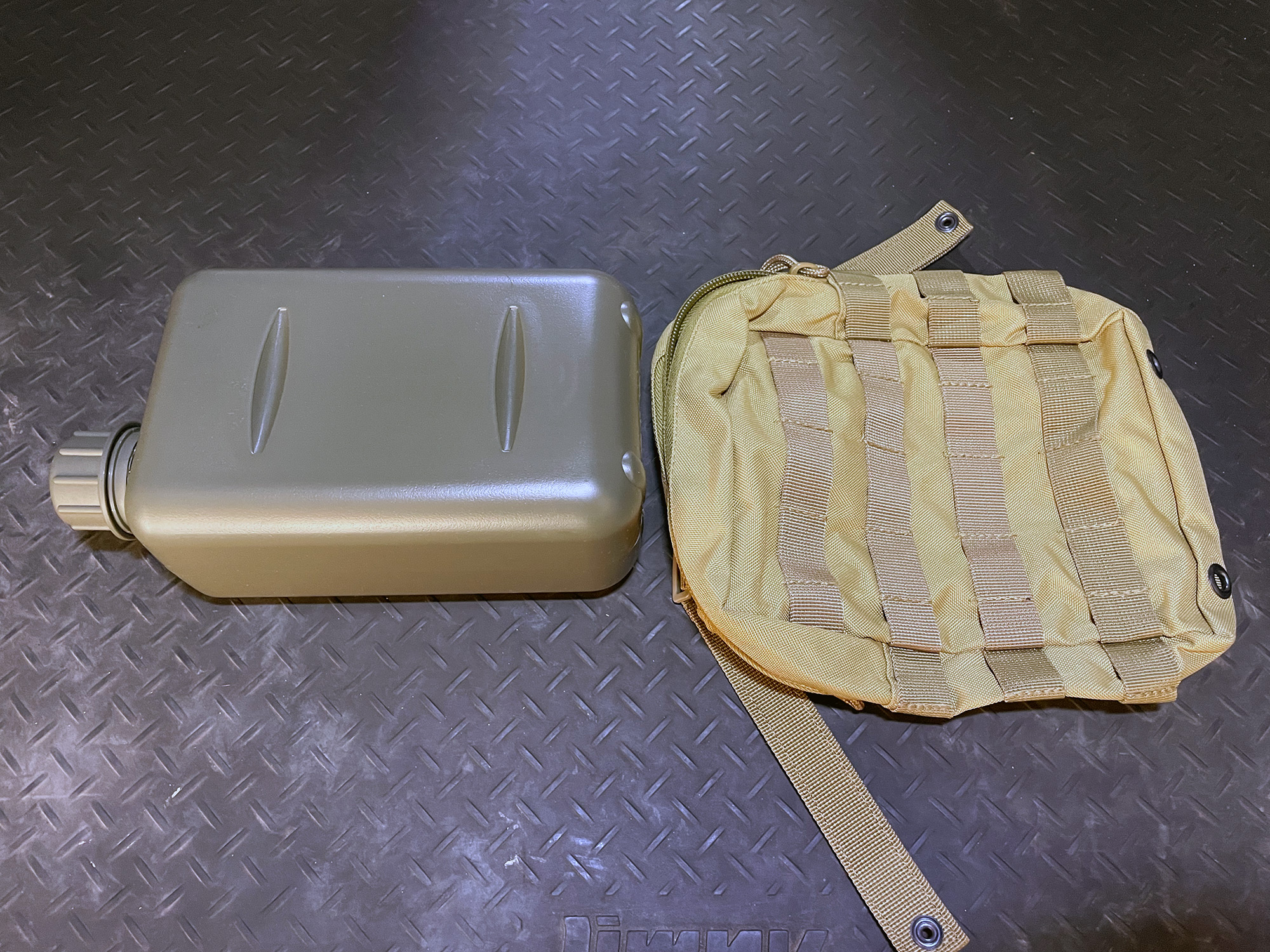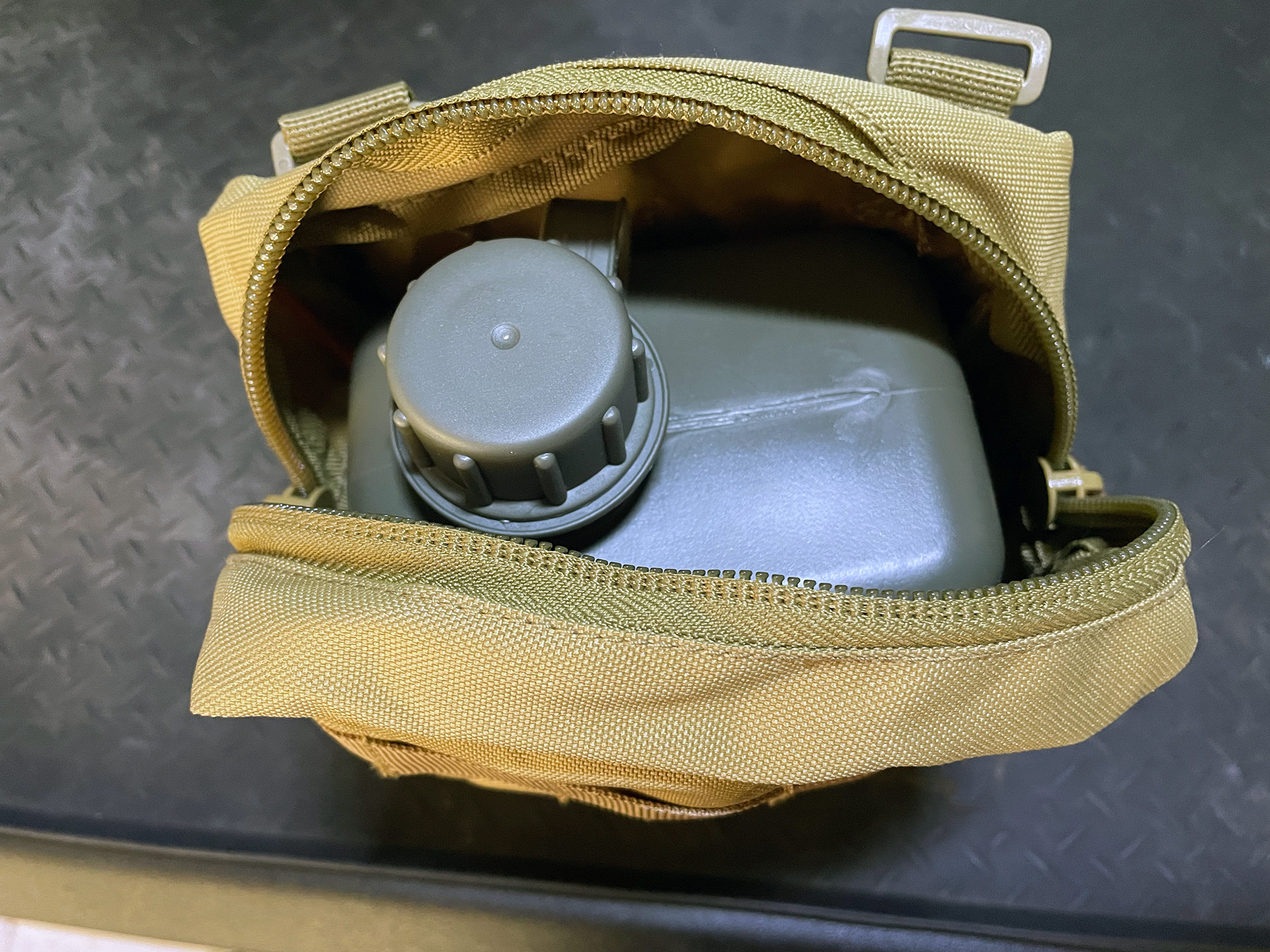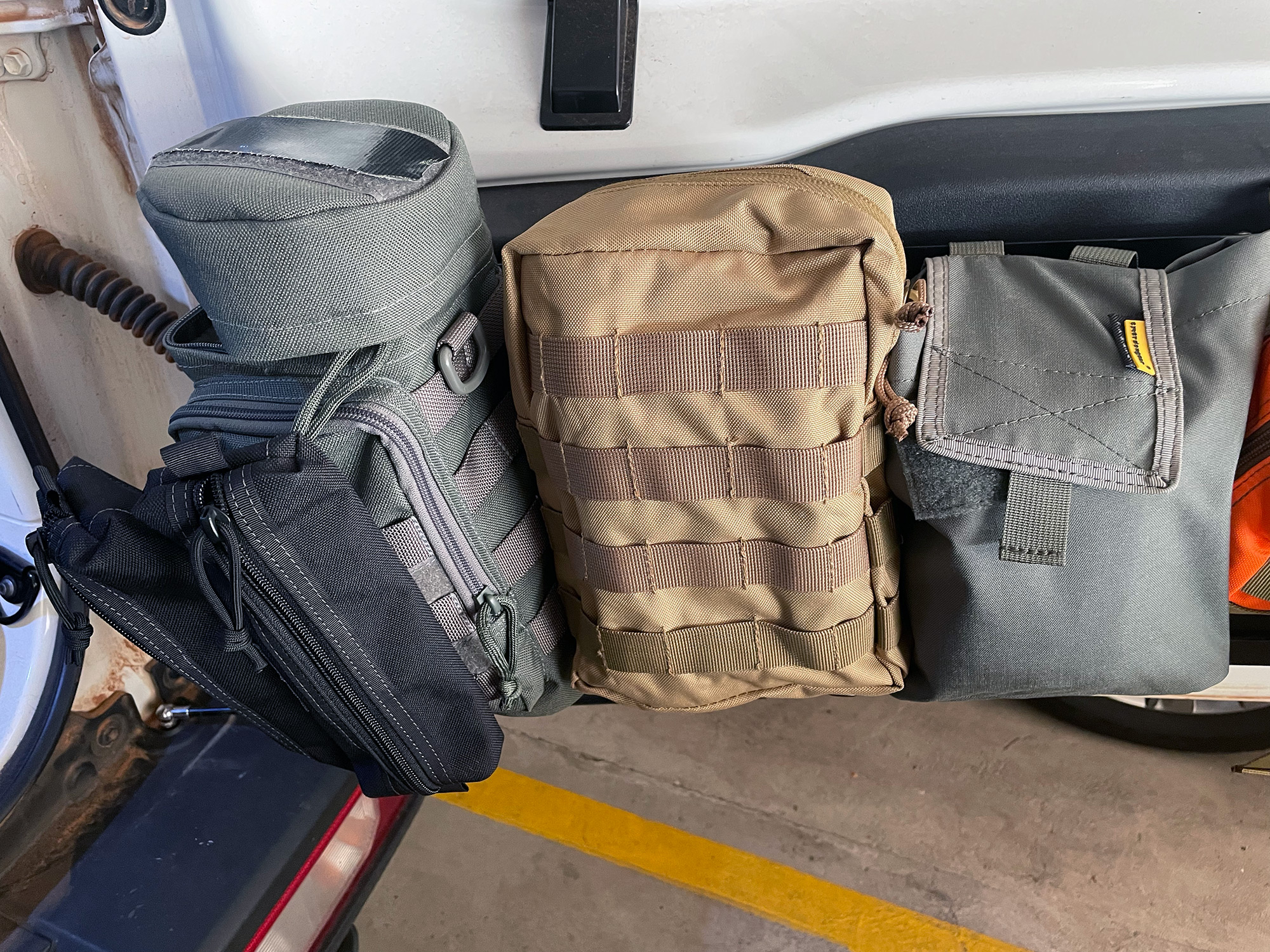 ---
Shower
There's a few options I've used on 4wds in the past but a really simple one is to use a pump sprayer and adapt it to something that'll work for a shower head. I found a Nylex 12L pump sprayer (product number 50133435 if that link dies) at Bunnings which fits in really nicely in the back of the car and will give a couple of decent showers offroad. The boxy shape of this means it tucks in nicely, even if it's not the cheapest pump sprayer you can buy. It also has a rudimentary filter in the bit where you fill it up with water so it'll probably be good to fill up at a river near a camp site too.
You will also need an 8mm hose to tap fitting (Pope part number 1010676), and just get the cheapest garden hose spray nozzle you can, ideally with the ability to turn the water on and off.
When you get the sprayer home, your first step is to cut the end off the hose where it goes into the spray lance.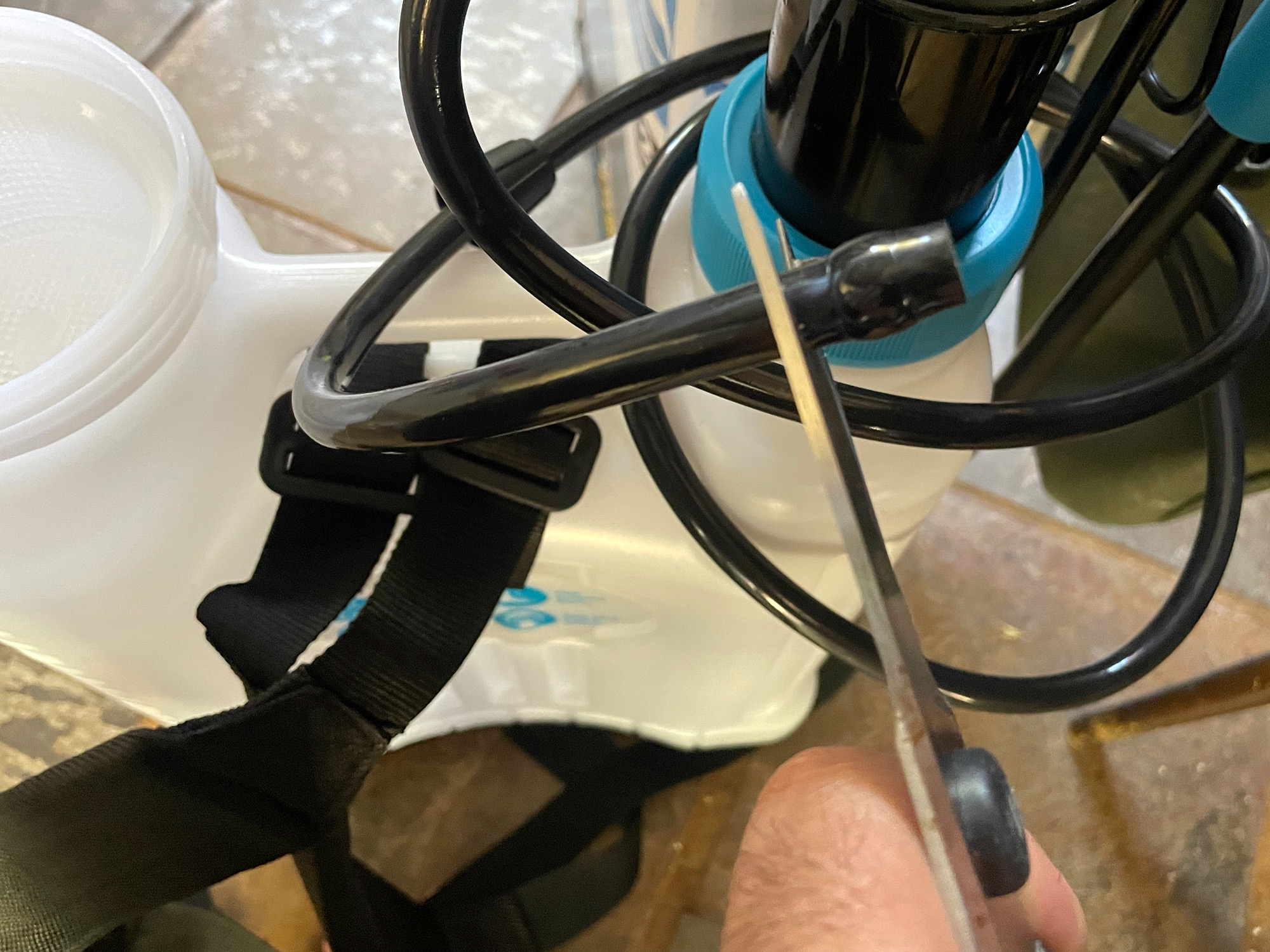 It's fairly straightforward to fit the 8mm hose to snap-on fitting adapter, just remember to put the screw-on collar on the hose before you push the fitting onto the hose.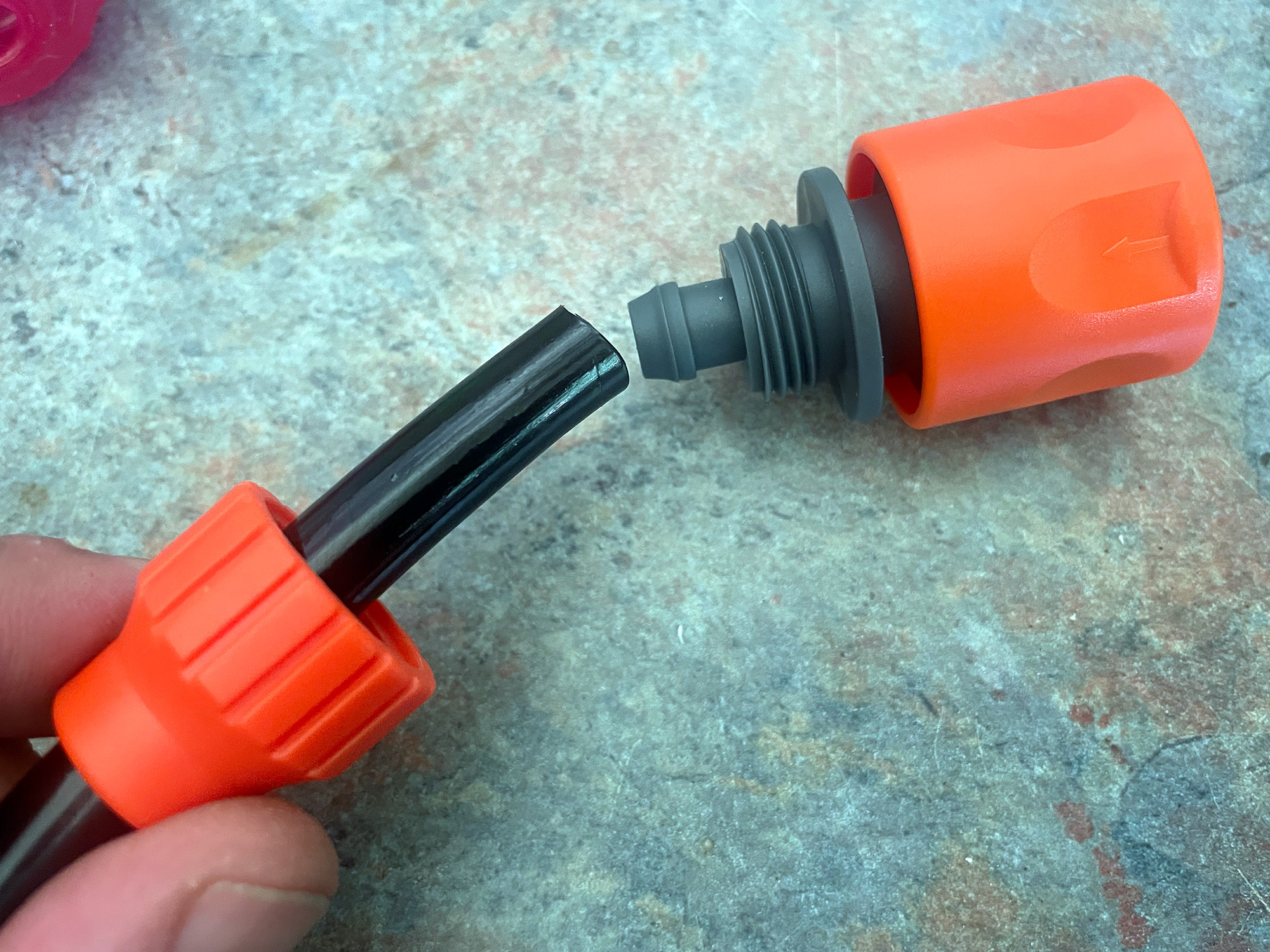 To get this hose over the 8mm barb on the snap-on fitting you'll need to heat up the sprayer hose as it's a bit smaller than 8mm.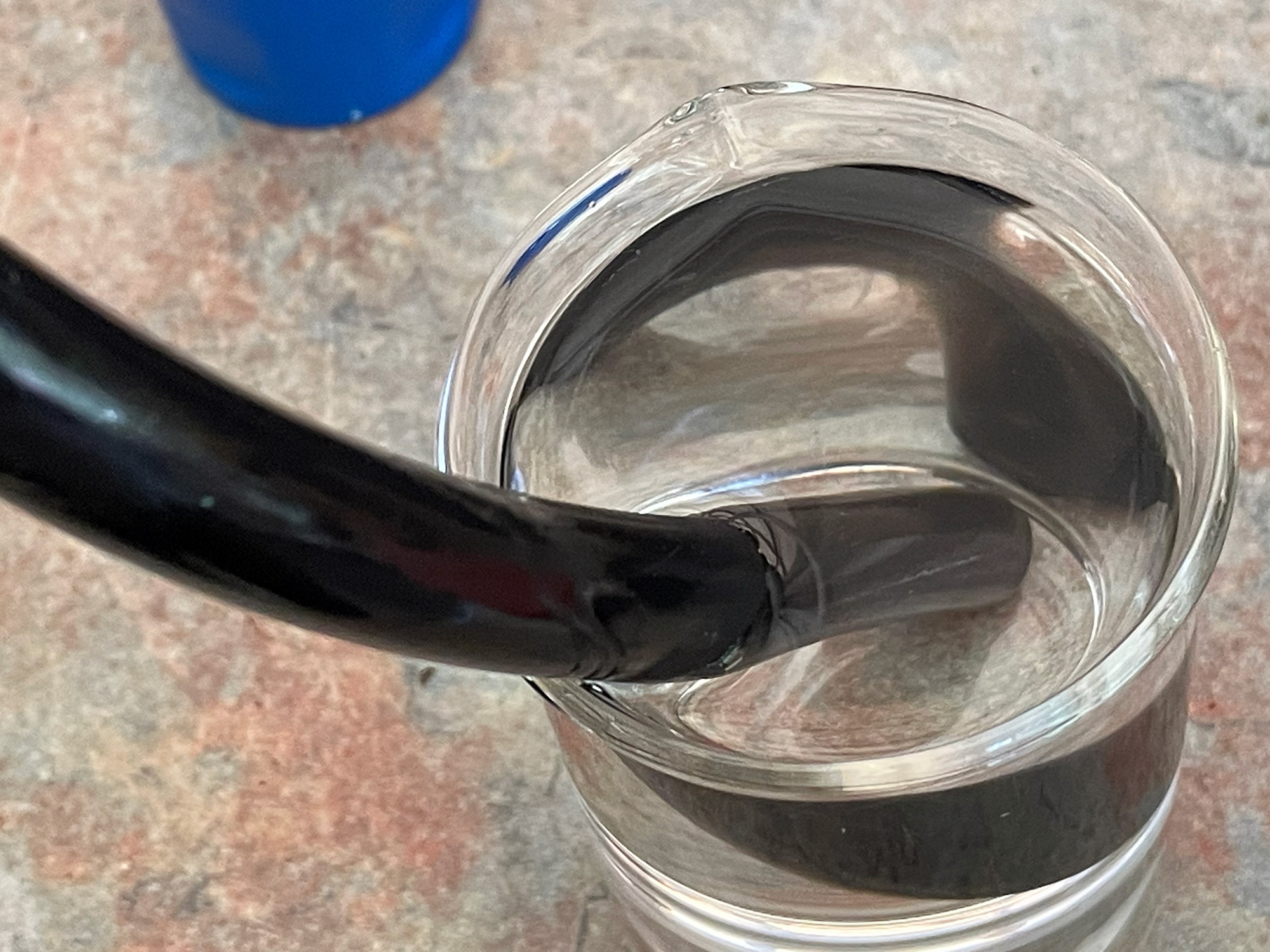 It doesn't push on that easily still with the hose warm, but I just had the fitting sitting down on the kitchen bench and pushed straight down and eventually got it to go on nice and straight. Don't expect it to slide on nice and easily but it will get there.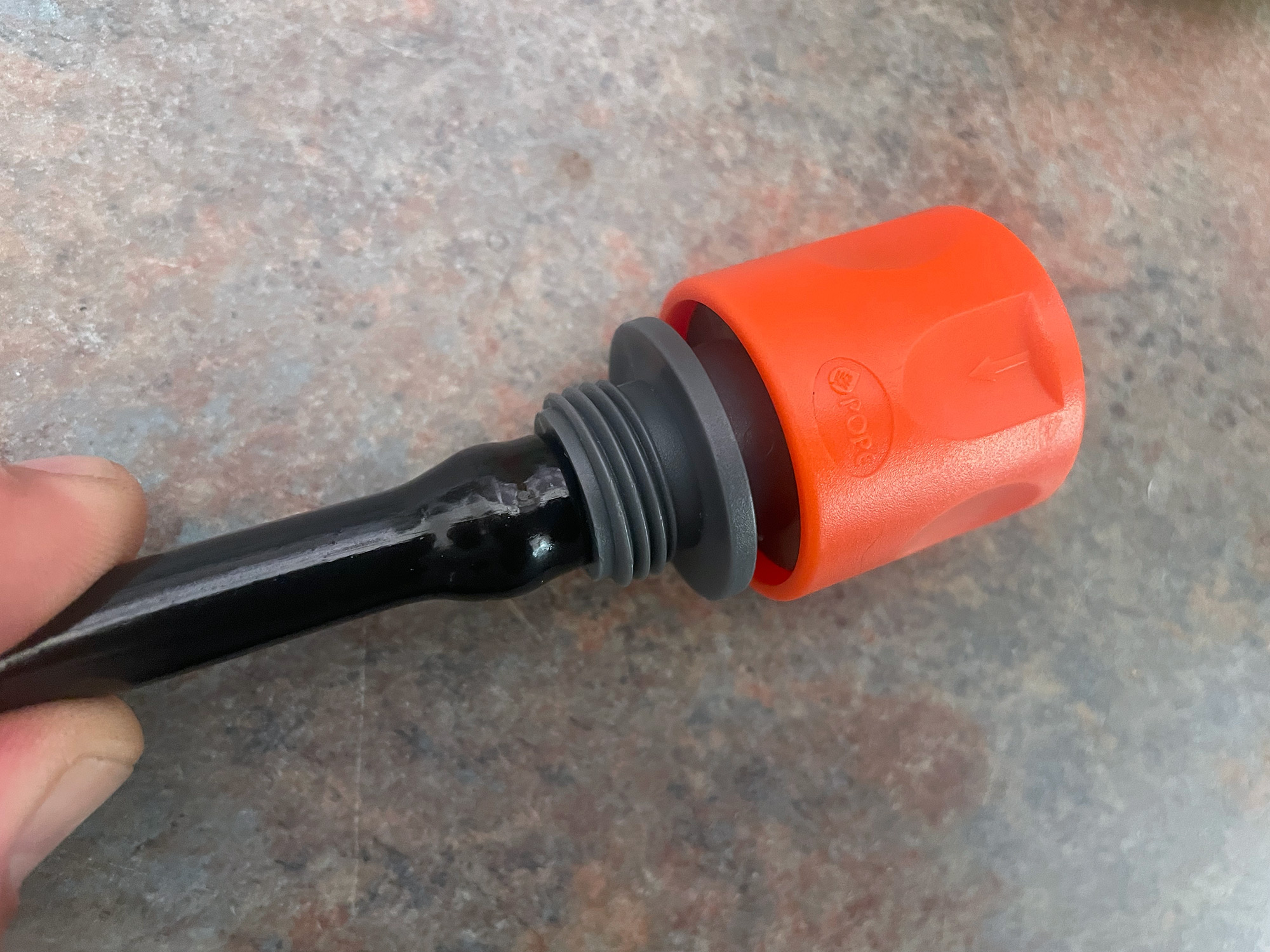 Screw the collar on and that's it. Basically ready to go. I removed the backpack straps cause I didn't need them, filled it with water, gave it some pumps with the handle and went outside to test it.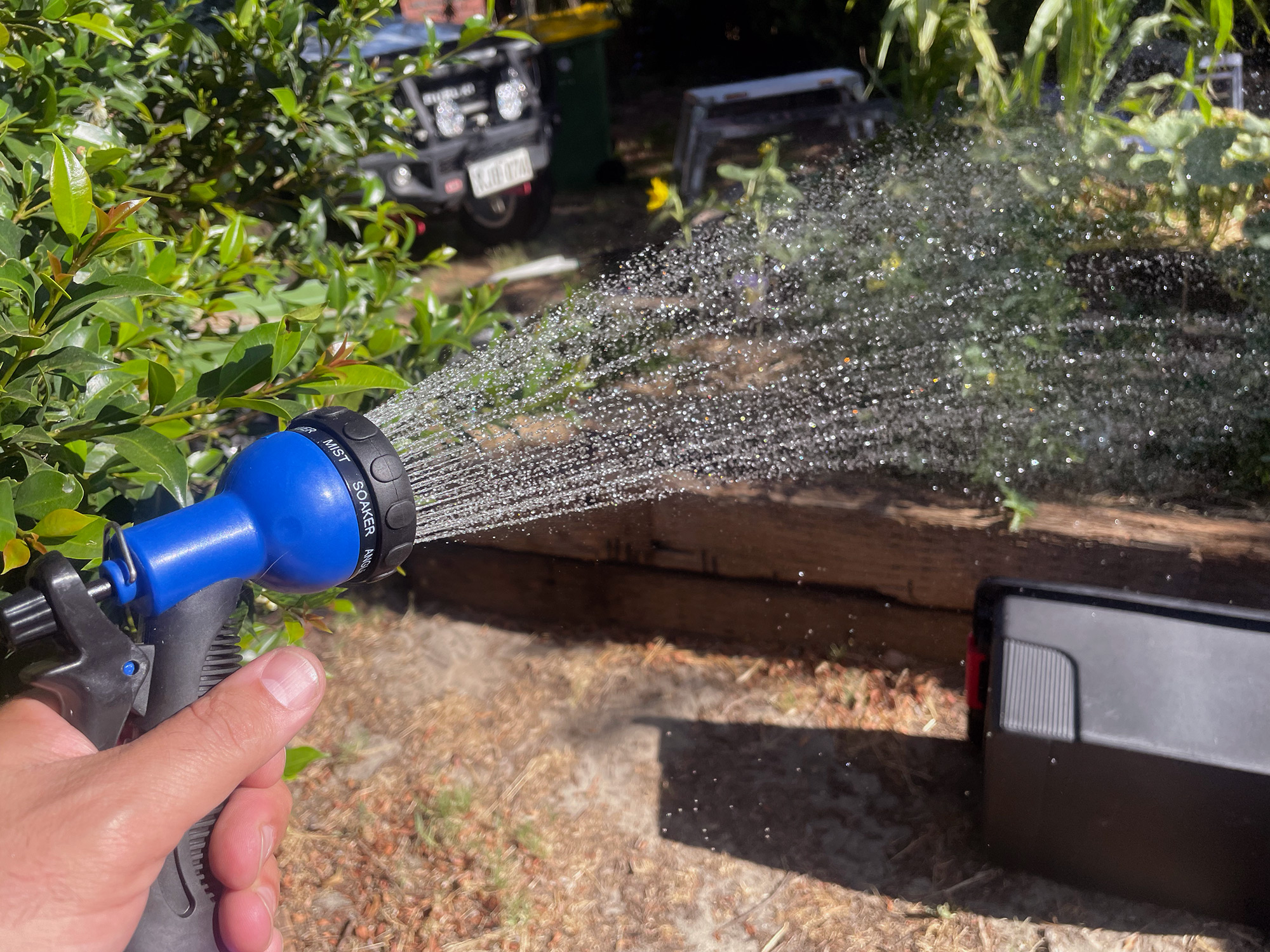 Works great. It's a really compact solution all things considered. There's a little clip to retain the pump handle, and just kinda all wraps up neatly. Note that you can pump either forwards or backwards with the handle, it just goes over centre to the other direction and off you go with the handle in that direction.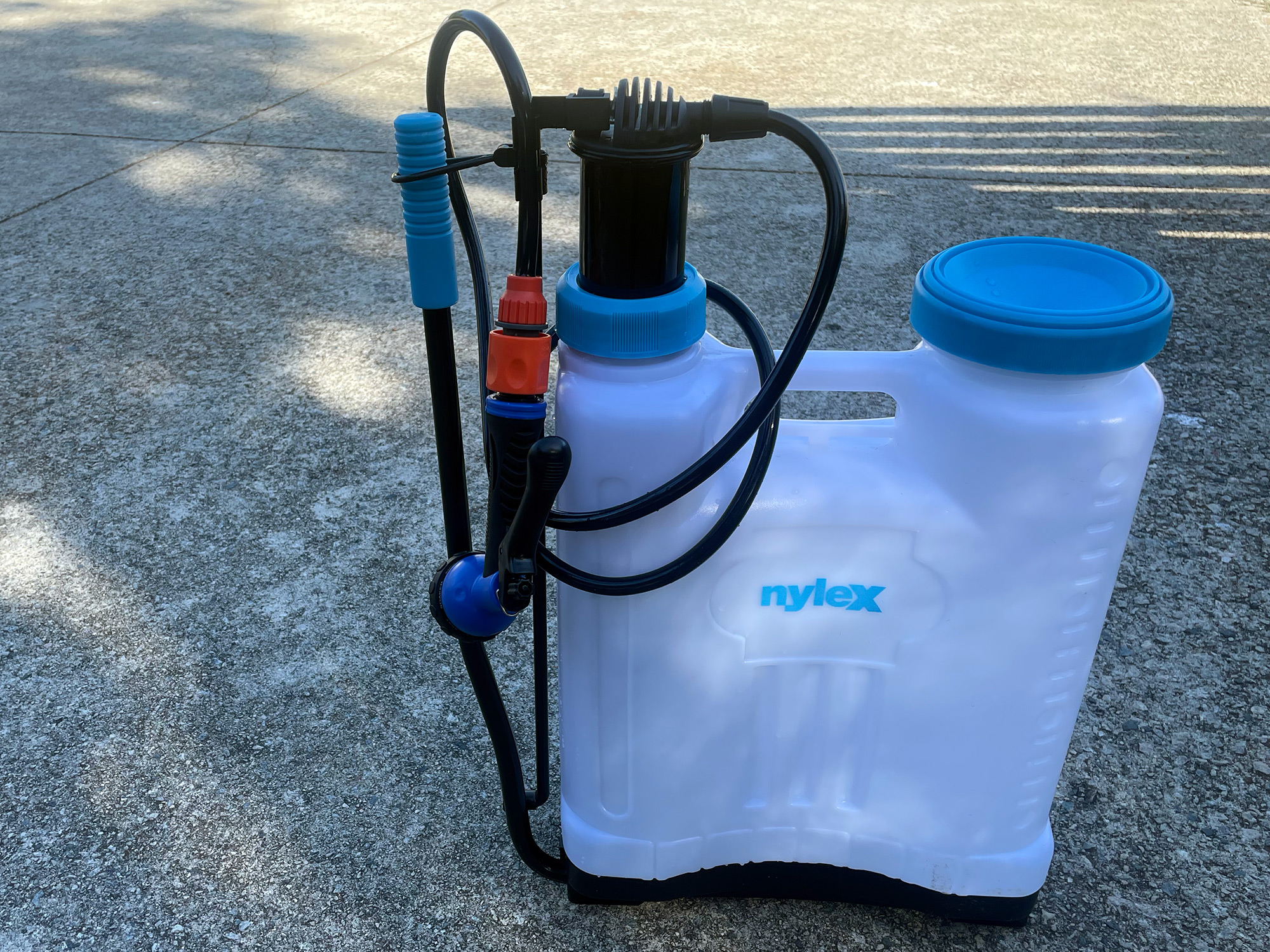 It really is ideally shaped and sized to fit in the back of the car, even with the TLR roof shelf it fits in nicely height wise. There are other backpack sprayers (or even smaller round sprayers) except they would be more annoying to tuck into the back of the car.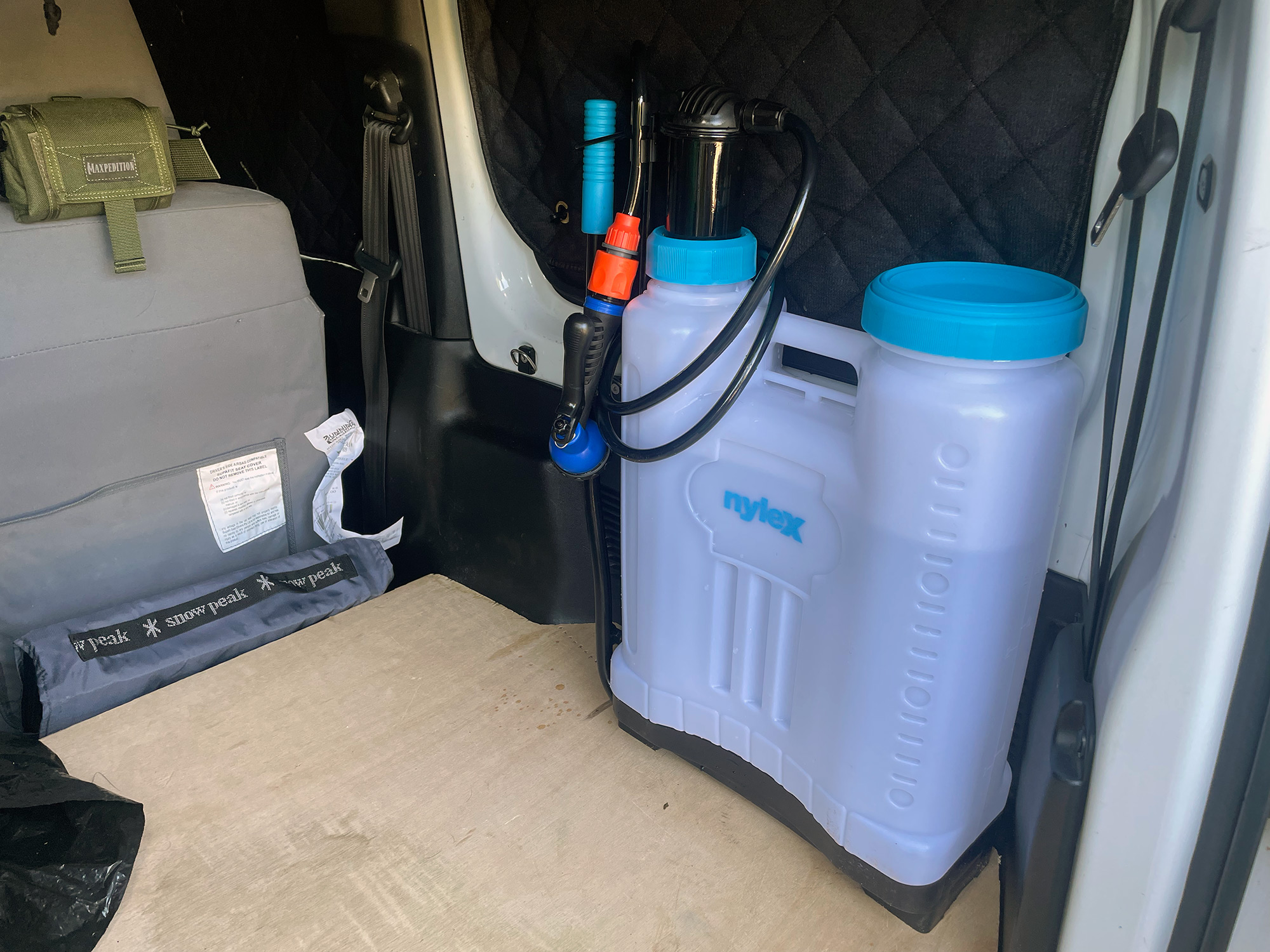 100% recommended.
I have also made up a water holding bit of PVC pipe complete with intermediate baffles which will go on the roof rack and this would let you have a gravity shower. You could also put a little air pressure into it from a compressor and have a pressurised shower, but PVC doesn't handle pressure that well. Details on this once I do some more tests with it.
---
Shower tent
I ended up with some space on my roof racks after selling off my awning, so I used the quick release brackets to put on a Caos Nomad fold-out shower tent. It's fine, once I've used it a bit more I'll write up the installation notes. I've never grabbed any pictures using it, so for now a photo of it deployed in the driveway in a test will suffice.
Since I took this picture I've actually mounted it on the drivers side, where I'll be swapping to a gullwing window from Explore Glazing so I can fetch clothes from inside the car after a shower.